Dallas Failure to Yield Lawyer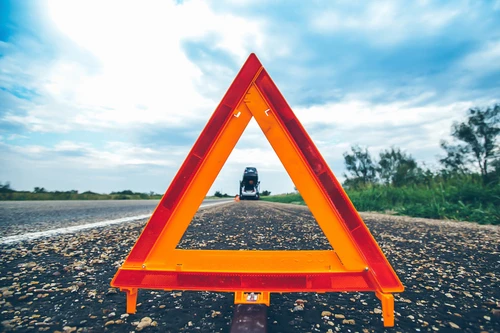 Yield signs exist in Dallas for a reason. If one driver does not follow the proper rules for yielding on a road or highway, they can cause an accident. If a collision injured you in this way, it's best to contact a Dallas failure to yield lawyer right away.
At our Dallas car accident law firm, we know what it takes to win these types of cases. We can help you pursue compensation for your injuries and other damages, and we are not afraid to stand up to the insurance companies. Plus, we will not charge you a fee unless we win you a settlement or an award in court.
To get started today, call (469) 998-4069 or contact us online and we'll give you a FREE, no-risk consultation. You can ask any questions and learn more about your legal options.
Right-of-Way and Yield Laws in Dallas
Texas Transportation Code Section 544.010 covers Texas laws on using stop signs and yield signs:
Unless a police officer or traffic-control signal orders otherwise, a driver approaching intersections with a stop sign should stop.
If a driver is approaching a yield sign and safety requires them to stop, they should stop.
A driver should stop before entering a crosswalk on their side of an intersection. If there is no crosswalk, the driver should stay at a marked stop line or a location closest to the road where they can see approaching traffic.
All drivers in Dallas also have a responsibility to heed right-of-way rules. These rules can help maintain a safe flow of traffic and prevent accidents:
A driver turning left should yield to oncoming pedestrians and other drivers.
A driver turning right should yield to through pedestrians and other drivers.
A driver traveling on an unpaved road must yield to traffic on a paved road when merging onto the paved road.
If there is no sign or signal at an intersection, a driver should yield to others in the intersection and on the right.
When a driver is coming upon the main road from a private street, smaller road, or an alley, the driver should yield to traffic on the main roads.
Drivers should always yield the right-of-way to trains, emergency vehicles with their sirens or lights on, and school buses.
How Fault Works in a Failure to Yield Situation
The concept of fault is vital in any personal injury case in Dallas. The driver whose actions (or inactions) lead to an accident is legally liable for the damages. If another driver caused your accident because they failed to yield, they are responsible for your damages like the following:
Medical costs
Lost wages
Property damage
Pain and suffering
If you lost a loved one because another driver failed to yield and caused an accident, you might be entitled to file a wrongful death claim for damages. To learn more, speak with a Dallas failure to yield lawyer as soon as possible.
Proportionate Responsibility in Texas Injury Cases
Sometimes, more than one party is at fault for an auto accident. If you are worried you were partly to blame for your accident, it doesn't necessarily mean you cannot recover damages. Under Texas's proportionate responsibility law, you can still recover compensation as long as you are not more than 50% at fault for the accident.
Now, keep in mind that the other driver's insurance company might use proportionate responsibility to their advantage. Insurance companies are for-profit businesses that care about their bottom line—in other words, how much money they take in. The insurance company might try to blame you for at least some of the accident to reduce their costs.
Before accepting or admitting any fault in the accident, talk to a Dallas failure to yield lawyer. Your lawyer can ensure you don't get blamed for actions you did not perform and they can work to get you the most compensation possible for your damages.
How to Build a Strong Claim for Compensation After a Failure to Yield Accident
To pursue compensation after an accident, you will need to file a personal injury claim with the at-fault driver's insurance company. Here are some things you'll need to do to build a successful claim.
Gathering Information at the Scene
If you are well enough to do so after the accident, there are pieces of information you can gather at the scene like:
Pictures of your injuries, your vehicle damage, and the entire accident scene
The full name, contact information, and insurance information for the other driver
Contact information for any potential eyewitnesses
You'll also want to contact the Dallas police to report the accident immediately. Police will create an accident report and you'll need to obtain a copy for your records.
Cataloging Evidence of Damages
Keep track of all documents and other evidence of your accident damages. Save your medical bills, receipts, quotes, and anything else that helps show what losses you have faced because of your accident injuries.
You'll need help from an experienced lawyer to demonstrate pain and suffering damages and other non-economic losses. These damages are not easy to calculate, but a professional will know how to account for them in your claim.
Filing Your Claim
After you have totaled your damages and gathered evidence of the other driver's fault, you'll need to file a claim with the driver's insurance company. Under Texas law, you have two years to do this.
Negotiating for a Fair Settlement
Unfortunately, insurance companies don't like to pay much on injury claims. You might get a quick response, but it will likely be a lowball settlement offer.
Be very careful not to accept any settlement offer or sign anything without speaking to a lawyer about it first. An experienced Dallas failure to yield lawyer can let you know if the offer is a fair deal based on your damages. If it's not, your lawyer will work to negotiate with the insurance company for a settlement that makes sense.
Speak with a Dallas Failure to Yield Lawyer at No Cost Today
Failing to yield properly on Dallas roads is negligent behavior. If a driver's negligence led to your accident, you should not have to pay. Our Dallas car accident lawyers can help fight for your rights—starting with a FREE consultation.
We will not collect a fee from you unless we win you compensation, and we will keep you informed throughout each step of your case. To get your questions answered and learn more during a FREE, no-strings-attached consultation, call us at (469) 998-4069 or contact us online.
Frequently Asked Questions