Carrollton Car Accident Lawyer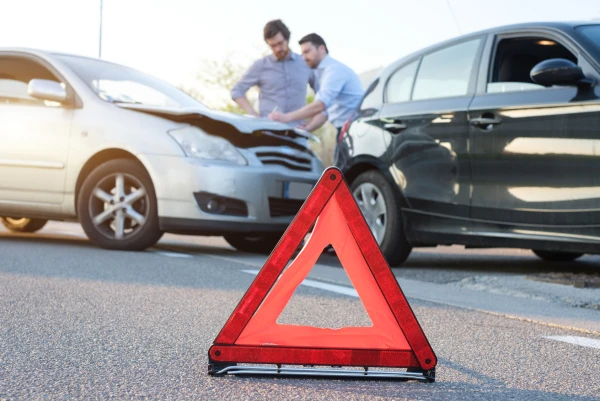 After an accident occurs, many questions may run through your head. You may wonder what will happen next, how you will pay for your medical bills and whether the other driver's insurance will cover everything. So, what do you need to do after a car accident in Carrollton, Texas?
With an experienced Carrollton car accident lawyer on your side, you can find a little peace of mind with the right answers to all your questions.The car accident may not have been your fault and it was most likely caused by the negligence or recklessness of another. When this happens, you may find yourself entitled to financial compensation for all the damages caused by the accident. Without the right car accident attorney from Carrollton, TX, you won't get the answers you need or the compensation you deserve.
Compassionate Car Accident Attorneys in Carrollton Understand
As you search for answers and attempt to pick up the pieces, a Carrollton Car Accident Lawyer will prove to be a necessary asset. They can help protect you from the large insurance companies trying to get you to settle for less than you deserve or sign your rights away. An attorney can also help fight for the truth and take away some of the stress you feel.
Your main concern should be recovering from the injuries suffered and finding some sense of normalcy again. By hiring a skilled auto accident lawyer in Carrollton, you won't need to worry as much. Your attorney will take over all communications with the insurance companies and will allow you to spend time worrying about your recovery instead of all the other things going on.
What are common Injuries requiring a personal injury lawyer in Carrollton, TX?
SUV Rollovers
Blind Spot crashes
T-bone or side impact collisions
Rear-end accidents
Fatal car accidents
Multi-car pile-ups
Head-on crashes
Distracted driver cases
Drinking and driving accidents
Texting and driving crashes
You may think your injuries are not serious enough to hire an attorney. This is usually not the case, as even minor injuries may require prolonged medical treatment for a full recovery. It doesn't matter if you suffered a broken bone or a life changing brain injury, an auto accident lawyer in Carrollton, Texas can help you.
All of these types of accidents can cause both minor and severe injuries and an attorney will help you no matter how severe your injuries are. Even whiplash cases can lead to financial compensation and many insurance companies consider it to be a minor injury. You don't have to become paralyzed to have a solid case. If you've been injured in an accident, you need a car accident lawyer in Carrollton to help you.
What Could Happen if you Don't Hire a Car Accident Lawyer in Carrollton?
Without a Carrollton motor vehicle accident lawyer on your side, you could end up injured and in debt. Insurance companies hate paying claims and when they do pay, they want to pay the absolute minimum. They train adjusters to use specific methods to get victims to settle for less than they need or deserve. This could leave you with a mountain of medical bills, no job and still trying to recover from injuries you didn't cause.
The insurance company will hire attorneys to handle their side of things and you should have one of your own. Without a legal representative, the attorneys for the insurance company will take advantage of your vulnerability and try to convince you what they are offering is the best you will get. However, as soon as you hire a car accident lawyer in Carrollton, they will change their tune.
Finding the Right Carrollton Auto Accident Attorney for Your Case
Some car accident law firms in Carrollton specialize in one type of accident or injury, while others employ attorneys for nearly every type of accident you could find. It's always a good idea to hire an attorney with experience with cases similar to yours. This will help the process move forward at the expected rate and they will have already earned a reputation with the insurance company.
Contact one of our Car Accident Lawyers in Carrollton, Texas Today
It won't help if you wait to contact an attorney. This allows time for the insurance company to figure out a way to settle the case for much less than you deserve. You want to contact an attorney as soon as possible after receiving medical treatment. This will ensure you get the protection you need and you will no longer be vulnerable.
Our Carrollton car accident lawyers will provide you with a FREE consultation to discuss your case. They will help you to better understand what to expect if you move forward with your claim. Get your case started today by clicking here and providing us with a few details about the accident and injuries.
FREE CASE EVALUATION
EASY. QUICK. CONFIDENTIAL.
Frequently Asked Questions