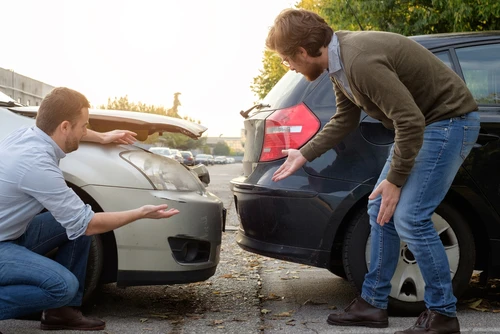 A Dallas Auto Accident Lawyer Who Gets Results
Not all lawyers produce the same results. Accidents can have an impact that lasts years—even for life. You need to get the full amount of money you are owed, enough to cover all of your medical bills and other costs so that you do not walk away with debt. Some lawyers are better at achieving this than others.
We believe that every accident victim deserves an aggressive, knowledgeable attorney. Your Dallas auto accident attorney should have a reputation among their peers as someone who takes on insurance companies and comes back with big results. They should focus their practice exclusively on helping victims of accidents and injuries, and be able to describe cases similar to yours that they have won in the past.
---
Car Accidents Lawyer | Cases We Handle | Frequently Asked Questions
Don't settle for whoever you see on the billboard. Ask your attorney about their experience, how many years they have worked on auto accidents, and what cases like yours they have won. Walk away from any attorney who promises they can win—no one can guarantee this. Instead, work with an attorney who has the experience and a track record of success. When you have a professional Dallas car accident lawyer on your case, you can trust that you are getting the best results possible.
When you have been injured in a motor vehicle accident, contact us to speak to one of our experienced Dallas car accident lawyers to get help. Our Dallas, Texas hotline is open 24 hours and you can even get an online appointment with one of our Dallas car accident lawyers available to help you today, so don't wait. We have car accident attorneys in the Dallas area that are near you, so contact us and speak with someone today about your claim.
---
Who Is Responsible For Your Medical Bills?
Are You Legally Required to Report Any Motor Vehicle Accident?
Can You Sue A Hit And Run Driver?
Can You Sue The Other Driver After A Car Accident?
---
Do You Really Need a Lawyer for Car Accidents in Dallas?
If the accident caused any type of injury and wasn't your fault, you need an attorney. Without a Dallas auto accident lawyer, you will be left vulnerable. Insurance adjusters will swoop in and try to convince you their offer if the best you will get and you don't need an attorney. The advice of a Dallas accident lawyer, however, can help protect you from settling for less than you deserve.
Another reason to hire an attorney is to help protect you from signing your rights to future claims away. Insurance companies try to get victims to sign documents stating they won't make any other claims in the future, even if the injuries they suffered need future medical treatment. This isn't fair and you need the right Dallas car accident law firm on your side.
Does Your Accident Qualify for a Dallas, Texas Car Accident Attorney?
Dallas, TX car accident lawyers handle many different types of cases and if you or someone you love has been injured in an accident, you need legal representation and advice. With many accidents happening every day, you may not be sure what type of cases these attorneys handle.
What kind of cases do lawyers handle?
Any Motor Vehicle Accident
Semi-truck accidents
Motorcycle accident cases
Pedestrian accidents
Taxi and bus accidents
Rear-end collisions
Hit and Run accidents
Drinking and driving
Distracted driver cases
Slip and Falls
Whether the other driver was texting or was drunk, you need a car accident lawyer in Dallas to help you with your case. Every case is a bit unique and it doesn't matter what the other driver was doing, if you suffered injuries and they were at-fault, you need an attorney to prove your case. Even injuries the insurance company will tell you are minor, may entitle you to more compensation than they offer you.
Hiring an Aggressive Auto Accident Lawyer in Dallas
An aggressive attorney with a reputation for settling cases for the largest possible amount quickly can be very helpful. This type of Dallas auto accident attorney already has a reputation and many insurance adjusters, along with other attorneys will understand the chances of winning the case are slim. With this type of attorney, you gain the peace of mind knowing a professional is handling your case.
Some attorneys claim they can handle your case, but they cannot do what the right Dallas motor vehicle accident attorney can do for you. It's necessary to hire the lawyer you feel most comfortable with and that can prove they have settled other cases successfully. If they cannot show you proof of their experience, you need to move onto another lawyer.
Frequently Asked Questions
Who Is Responsible For Your Medical Bills After A Car Accident In Dallas, Texas?
The at-fault driver may be held responsible for medical expenses due to a car accident in Dallas, Texas. If you are less than 50% at fault for the Dallas, Texas car accident, you can collect from or sue the driver or their insurance company for your medical expenses.
Are You Legally Required to Report Any Motor Vehicle Accident in Dallas, Texas?
There are certain cases in which you are legally required to report a Dallas car accident in Texas. If anyone is injured, or damage to one or both of the vehicles is more than $1000, you are obligated to report the Dallas car accident to the police.
Can You Sue A Hit And Run Driver in Dallas, Texas?
Unfortunately, you will only be able to sue the at-fault party in a hit and run accident in Dallas, Texas, if the other driver is caught. This may involve having the police investigate the accident.
Can You Sue The Other Driver After A Car Accident In Dallas, Texas?
If the other driver is found to be at fault for the car accident in Dallas, Texas, then you may be able to sue them for compensation. By going to a Dallas court, you may be able to recover medical expenses and compensation for pain and suffering.
What if Your Car Accident Attorney in Dallas, Texas cannot Settle Your Case?
Most accident and injury cases will settle without a trial, but some will require a trial. Part of the settlement process, for your lawyers, is preparing for trial. They should already have collected evidence, contacted investigators, and started interviewing witnesses. This helps to prove they can win in court, which helps with the settlement negotiations.
If your case cannot be settled for a fair amount outside of the courtroom, your car accident lawyer in Dallas, TX will prove your case during trial. It will be up to a judge and jury to decide the final verdict and the compensation amount.
Dallas Motor Vehicle Crash Statistics 2014 – 2018
| Motor Vehicle Accident Type | 2018 | 2017 | 2016 | 2015 | 2014 |
| --- | --- | --- | --- | --- | --- |
| Fatal Crashes | 192 | 182 | 179 | 154 | 143 |
| Fatalities | 202 | 197 | 191 | 173 | 155 |
| Suspected Serious Crashes | 867 | 909 | 934 | 758 | 746 |
| Suspected Serious Injuries | 1038 | 1102 | 1133 | 885 | 915 |
| Non-Incapacitating Crashes | 3359 | 3900 | 3845 | 3324 | 3173 |
| Non-Incapacitating Injuries | 4575 | 5333 | 5271 | 4437 | 4219 |
| Possible Injury Crashes | 7149 | 7429 | 8112 | 6904 | 6192 |
| Possible Injuries | 12103 | 13119 | 13895 | 12019 | 10870 |
| Non-Injury Crashes | 18375 | 17750 | 20193 | 17943 | 15782 |
| Non-Injuries | 58147 | 57659 | 65959 | 57916 | 50973 |
| Unknown Severity Crashes | 2006 | 1919 | 2201 | 2019 | 1717 |
| Unknown Injuries | 9432 | 9041 | 10097 | 8741 | 7828 |
| Total Motor Vehicle Crashes | 31950 | 32089 | 35464 | 31102 | 27753 |
Contact one of our Dallas Auto Accident Lawyers Today
By providing us with a few details about your potential claim, we can help you find the best Dallas car accident lawyer to handle your case. One of our auto accident attorneys in Dallas will contact you to provide a FREE consultation and gather the necessary details about the case. This will help your attorney to evaluate the claim and provide you with accurate advice. Get your case started before it's too late by going here now.
Frequently Asked Questions