North Richland Hills Car Accident Lawyer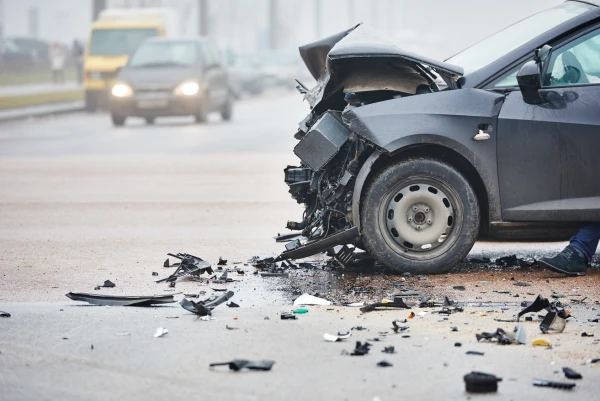 Car accident victims in North Richland Hills may not know what to do after a serious collision. You should get immediate medical treatment for any injuries after a car accident. You may need to contact emergency services to get a police officer to the scene of the wreck. It is also important that you call a North Richland Hills car accident lawyer as soon as possible.
You may be entitled to compensation after a car accident. The state of Texas allows innocent victims of car accidents to seek damages for:
Medical Expenses
Property Damage
Pain and Suffering
Getting fair compensation after a car collision in North Richland Hills can be incredibly difficult. The guilty driver can refuse to take responsibility for their actions. You might even be falsely blamed for the collision. Getting professional help on your side will increase the chances that your car accident case will be quickly resolved in your favor.
Get Help After Any Car Accident in North Richland Hills
Many different motor vehicles use the roads around North Richland Hills. Any motor vehicle can cause an accident. You may find that you require legal advice after being involved in a:
We work with handling all types of motor vehiclec ollisions in North Richland
Our team of car accident lawyers has experience handling all types of motor vehicle collisions. We can even help you recover from a pedestrian accident. You can also contact us for help if you lost a family member in a wrongful death car accident.
Note that you will only have a limited amount of time to seek compensation after any car accident. Texas will give you two years to pursue a car accident claim. Make sure that you contact a car accident lawyer today if you were hurt by a negligent driver.
TOP Causes for Car Accidents in North Richland Hills
The Texas Department of Transportation tracks the causes for accidents around the state. Their data shows that – while no two accidents are exactly the same – many accidents share common causes. For example, in 2017, collisions were predominantly caused by:
Drivers Failing to Control Their Speed: 139,131 Crashes
Inattentive Drivers: 89,037 Crashes
Drivers Using More than One Lane: 37,488 Crashes
Drivers Changing Lanes Unsafely: 37,439
These drivers are at-fault for breaking the traffic laws designed to keep us all safe on the road. Our team can investigate the circumstances surrounding your accident to determine what caused the collision. We will aggressively work to prove that the at-fault driver was to blame for your injuries and any damage to your vehicle.
You should be aware that Texas allows more than one person to be blamed for an accident. The driver that hit you could try to claim that you partially caused the accident. You will receive a smaller portion of compensation if you are found to be partially at-fault.
An experienced car accident lawyer can help fight to prove you were not responsible for a motor vehicle collision.
Injuries Caused by North Richland Hills Car Accidents
Car accidents often occur simply because you are in the wrong place at the wrong time. One unlucky moment can lead to serious injuries, including:
Trauma to the Brain, Neck, and Back
Fractures and Amputations
Damage to Ligaments and Tendons
Chronic Pain and Scarring
We believe that our clients deserve amount of possible compensation to recover from any car accident injury. We may be able to negotiate with the insurance company for the at-fault driver to ensure you get the damages you need to get your life back on track after a collision.
We also have the experience to file a car accident lawsuit if the at-fault driver refuses to treat you fairly. Our team can stand up for you in the courtroom. We will refuse to accept any payment that does not completely compensate you for your losses after a car accident.
Come to Us for Help after a North Richland Hills Car Accident
You will have the best chances for getting full compensation after a collision if you contact a professional North Richland Hills car accident lawyer right away. Our team has the experience necessary to successfully resolve many cases for our clients. We understand what it takes to secure settlements and courtroom wins for individuals in your situation. You can call (469) 998-4069 or fill out our online contact form to learn more.
We offer a FREE consultation so you can get immediate help.
Frequently Asked Questions