Car Accident Lawyer in Dallas, TX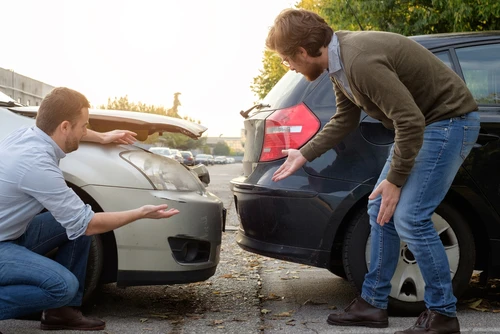 Car accident cases are a specific subset of personal injury law, and it is best to have an experienced Dallas car crash law firm on your side in these claims to increase your odds of an acceptable resolution. The skilled attorneys at Dallas Car Accident Lawyers can help clients through the rigors of the lawsuit process in a variety of ways. Every case is unique, and having an attorney on your side who has been through similar situations can help your claim immensely.
Dallas Car Accident Lawyers has represented many clients across the spectrum of car accident claims. We have worked on cases involving drunk drivers, distracted drivers, T-bone accidents, rollover accidents, and many more. Our previous clients experienced severe injuries that may be similar to yours including the following.
Traumatic Brain Injuries (TBIs)
Broken bones
Lost limbs
Paralysis
Severe burns
Road rash
The details of your case are unique to you, but the process is similar in all car accident claims in Dallas. Instead of trying to handle all the intricacies of the legal realm by yourself, call upon the skilled attorneys at Dallas Car Accident Lawyers to handle the majority of your legal requirements while you focus on healing and recovering.
Damages Available in My Dallas Car Accident Claim
One of the most common questions injured people have regarding their car crash legal claim is the value of the compensation they may be able to recover. Essentially, injured people like you can sue the at-fault driver for the damages you suffer in the accident. These are split into two categories.
Economic Harm
The first group contains all of the damages you suffer that have a direct effect on your bank account. As economic damages, they often come with clear monetary values already attached to them. They can include items like your lost wages, car repair costs, and lost earning capacity for the future. They also include your medical costs, but it is important to note that you can only recover exactly as much as you paid or were charged for these services.
Non-Economic Harm
On the other hand, not all of the suffering you endure as a result of your car accident is monetary in nature. You also may experience physical pain, mental anguish, loss of enjoyment in life, loss of consortium with a spouse, and similar harms. These are called non-economic damages, and you can seek compensation for them. Unlike economic harms, there is no set limit on the amount you can recover for them, though it is often necessary to employ an expert witness who can testify to the accuracy of their values.
Exemplary Damages
A final category of compensation exists, but it is rarely meted out and is not something for which you or your Dallas car accident law firm can directly argue. Exemplary damages are additional compensation awarded to you as punishment for the at-fault driver when the judge or jury believes they acted with exaggerated negligence. Texas Civil Practice and Remedies Code §41.008 limits the amount of exemplary damages the jury may award to the higher of the following two amounts.
$200,000
Two times your economic damages, plus up to $750,000 of your non-economic damages
Determining Fault in My Claim
The central fact around which any personal injury claim, such as a car accident claim, revolves is the issue of fault. Fault is a legal term that denotes responsibility for the event in question. In a car crash, you and your Dallas car wreck attorney can gather evidence to show fault, such as the following.
Photos of the crash scene
Cell phone records
Results of DUI tests
Police crash reports
Eyewitness testimony
Fault and My Compensation
The issue of fault is important because of the way that Texas handles cases of mixed blame. The state uses a system called proportionate responsibility when dealing with car accidents in which both you and the opposing driver contributed to the crash. Unlike other states, this means that it is possible for you to recover compensation even if you have some of the blame, as long as the court does not find you more than 50% responsible for the wreck.
However, any fault that is attributed to you will reduce the total compensation you receive. For example, your compensation will be lowered by 10% if the court finds you to be 10% at-fault for the crash. It is crucial to get help from skilled Dallas car accident lawyers to show that the opposing driver was mostly or completely responsible for the accident so that you can maximize your compensation package.
Getting My FREE Consultation
Dallas Car Accident Lawyers is a law firm that understands the stress you may be under after a serious car wreck. That is why we offer you a FREE initial consultation to discuss the details of your claim, and it is why we do not collect a fee unless we win you the compensation you deserve.
Get your consultation today by filling out the form on our contact page or by calling our representatives at (469) 998-4069.
Frequently Asked Questions