Night Driving Car Accident Injury Lawyer In Dallas, TX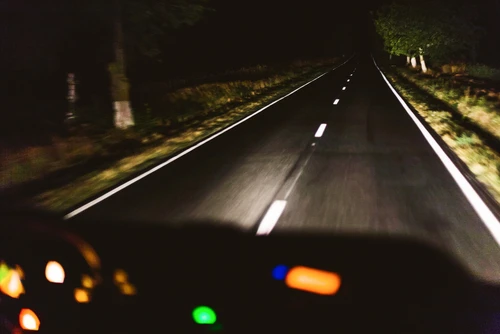 Driving at night creates many hazards that can lead to serious car accidents and life-altering injuries. In fact, the National Safety Council's night driving fact sheet lists a variety of issues that can cause wrecks, including the loss of night vision in older drivers, drivers wearing glasses that are not anti-reflective, scattering of oncoming headlights across dirty windshields, and even the fatigue that often plagues drivers at night.
These accidents can lead to significant injuries that result from people driving without taking extra care to counteract the dangers of night driving. If you are injured in an accident, it may be possible to receive compensation from the at-fault driver due to their negligence. At our firm, a Dallas car accident law firm, , our night driving car accident injury attorneys work hard to build a strong claim on your behalf so that you and your family can recover from this tragedy.
How Fault Affects My Claim
Any personal injury claim in Texas revolves around the notion of fault. Essentially, fault is a measure of each involved person's responsibility for the events that led to the injury. For example, driving while intoxicated is clear evidence that a person is responsible for an accident that led to someone's injuries. Consequently, the person responsible for the accident is also responsible for compensating the individual or individuals negatively affected by that accident. Our night driving car accident injury lawyers gather and preserve evidence to show that the opposing driver was at fault for your injuries, meaning that they should be required to pay you compensation.
Evidence of Fault
Any infraction of the Texas Transportation Code can cause the offender to be considered at-fault. For example, blame can be placed upon a driver for running a red light, ignoring a stop sign, driving the wrong way on a road, failing to signal a lane switch, speeding, and so on. On the other hand, failing to wear a seat belt, texting while driving, and other activities can be used as evidence that the injured person is responsible for their own injuries. In order to combat these arguments from the opposing side's attorneys, it is best to collect as much evidence from the scene of the accident as possible, including:
Eyewitness statements and contact information
The location of traffic or surveillance cameras that may have recorded the event
The opposing driver's insurance and driver's license information
Photographs of the accident scene
A skilled night driving car accident injury lawyer may be able to bring an accident reconstructionist into the case to discuss, from the available evidence, how the accident must have occurred.
When I Am Partially At-Fault
Many car accidents result from a mixture of actions and negligence among all parties involved. In other words, the court may review the available evidence and declare that you share some of the responsibility for the accident that injured you. In some states, this can disqualify you from receiving any compensation from the other party, even if you only have 1% of the blame!
Fortunately, Texas uses a system of proportionate responsibility, or modified comparative negligence, that allows injured people to recover compensation even if they are partially at-fault. There are two primary ways that this system affects your claim.
You may recover compensation for your damages if you are no more than 50% at-fault.
Your compensation is reduced by the same percentage as your percentage of blame.
For example, let us say that you suffer $100,000 in damages as a result of your accident. If the court finds you to be 10% responsible for that accident, your total compensation is reduced by 10% as well. You will be able to recover $90,000 instead of the full amount of your damages. By rigorously cataloging evidence and providing cohesive arguments to the court, our night driving car accident injury attorneys can help lower the percentage of blame attributed to you and evaluate any payout that may be awarded to you.
My Damages
"Damages" is a legal term that denotes all of the losses you suffer due to your injury. These losses come in two forms, primarily: economic damages that directly affect your finances and non-economic damages that are more subjective.
Examples of economic harms include issues like medical bills, the cost of replacing or repairing your vehicle, lost wages due to being unable to work, and even lost earning capacity due to an injury that affects your future ability to perform certain types of labor.
Non-economic harms include damages that do not have an easily quantifiable money value, such as your pain and mental anguish, loss of enjoyment in life, and loss of consortium with your spouse.
A skilled attorney can work to list all the ways that your injury has caused you harm, find expert witnesses to assign reasonable values to your non-economic damages, and fight for any compensation that you may be entitled to.
Getting My FREE Consultation
At our firm, a Dallas car accident law firm, , our night driving car wreck injury attorneys have worked with many victims just like you. We understand that finances can be tight after a wreck, but that should not preclude you from getting justice. Our attorneys are available for FREE consultations to learn more about your claim, and we do not collect a fee unless we win you the compensation package you deserve.
Schedule your consultation today by calling (469) 998-4069 or fill out the form on our contact page and a representative will be in touch as soon as possible.
Frequently Asked Questions