Dallas Car Accident Caused by Driver Fatigue Lawyer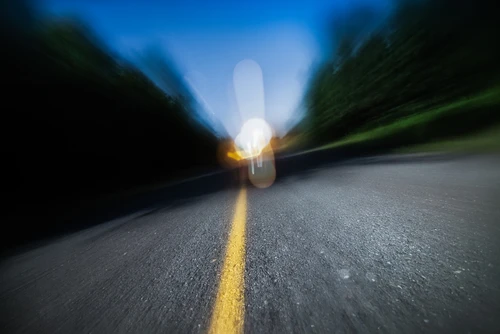 Driver fatigue is one of the most commonly overlooked reasons for accidents in Dallas. A drowsy driver is not fit to operate a vehicle safely, and this can result in serious accidents. If you or someone you love was injured in this type of crash, it's time to talk to a Dallas driver fatigue lawyer.
Before discussing any part of your accident with the insurance adjuster, speak to a trusted lawyer about your legal options. Our Dallas car accident lawyers can look at the details of your case and assist you in building a strong insurance claim — all while protecting you from common insurance common tactics to reduce your potential recovery.
To learn more, call (469) 998-4069 or contact us online and we'll give you a FREE consultation. Plus, if you decide to work with us, there is no fee unless we win you a settlement or any award. Call (469) 998-4069 to get started for FREE today.
What to Know About Accidents Caused by Driver Fatigue in Dallas
Driver fatigue accidents can be hard to prove because there is no set test for fatigue. When an accident is caused by a drunk driver, you can point to the driver's blood alcohol content (BAC) as concrete proof that there were illegal levels of alcohol in their system while driving — but no such measurement exists for driver fatigue.
According to the National Highway Traffic Safety Administration (NHTSA), drowsy drivers between the years of 2009 and 2013 led to:
More than 72,000 police-reported accidents
Over 41,000 injuries from accidents
More than 800 deaths from crashes
Further, facts and stats from the National Sleep Foundation show that 60% of adult drivers have reported driving in the past year while feeling sleepy. More shockingly, 37% of adult drivers say they have fallen asleep while driving. Although most accidents caused by fatigued drivers happen between the hours of 4 am and 6 am, these accidents can happen at any time.
Driver Fatigue Is a Serious Issue in Dallas
Current estimates for drowsy driving-related accidents can range from two to 20 percent of traffic deaths every year. Experts have made it clear that driver fatigue is a serious issue on Dallas roads and throughout the country. When a driver is low on sleep or otherwise exhausted, they endanger themselves, their passengers, and everyone else on the road.
If you were injured in any way because of a driver fatigue-related accident, even as a passenger, you may be entitled to compensation. A Dallas driver fatigue lawyer can look at the details and let you know your legal options.
Common Driver Fatigue Risk Factors
Here are some factors that tend to go along with driver fatigue accidents:
High-speed roads
Single vehicles exiting a roadway
The driver failing to avoid the accident
Serious injuries and vehicle damages
Early morning, mid-afternoon, or late night hours
Driver fatigue is especially common with drivers who operate a vehicle for a living. This includes truck drivers who are on the road at all hours and for long stretches of time. Although commercial drivers should be following certain guidelines to prevent fatigue, these rules are not always followed closely enough to avoid accidents.
Other drivers who are especially prone to fatigue on the road include younger drivers and those with undiagnosed sleep disorders.
Common Causes of Driver Fatigue
A driver can become drowsy or fatigued because of factors like:
Lack of sufficient sleep or rest
Alcohol or drug use
Driving without breaks
Sleep disorders
Nighttime or early morning driving
Drowsy or sedating medications
How to Hold a Fatigued Driver Responsible for Your Accident
Every driver in Texas has a duty of care to drive safely on the roads. When a driver fails to uphold that duty, they have been negligent. When an injury occurs because of negligence, the at-fault party is responsible for the damages.
If you suspect the other driver caused your accident because they were fatigued, drowsy, or fell asleep behind the wheel, it's important to take action immediately. Here are some ways you can do that.
Pull Over and Report the Accident
If you can, pull over to a safe location, check yourself and those in your vehicle for injuries, and get help for anyone who needs it. Then, call the police to report the accident. This will have officers create an accident report as evidence of the accident.
When officers respond to the accident, mention any suspicions or knowledge of the other driver's fatigue or drowsiness.
Take Pictures and/or Video
Use your phone or a camera to photograph:
Your injuries
Your vehicle damage
The entire accident scene
Suspicious behavior
If it's clear the other driver is sleepy or "out of it," you might take a short video or make a note of their behavior. Anything you can document at the scene can be really helpful to your case.
Get Information at the Scene
Exchange full names, contact information, driver's license numbers, and insurance information with the other driver. If anyone was an eyewitness to the accident, get their name(s) and contact information.
Schedule a Legal Consultation
Call a Dallas driver fatigue lawyer immediately and explain your situation. An experienced lawyer can investigate the accident, interview witnesses, examine the details of the accident, and help you compile evidence of your damages. You will need all of this information to build a strong claim and pursue the compensation you deserve.
Talk to a Dallas Driver Fatigue Lawyer for Free Today
If you were hurt because of another driver's fatigue on the road, you don't need to suffer through the legal details alone. Our Dallas car accident lawyers have years of experience helping injury victims get the financial recovery they need and deserve. We approach each case with compassion, knowledge, and empathy.
To schedule a FREE, no-risk consultation with the best attorney for your case, call us at (469) 998-4069 or fill out one of our online contact forms. We do not charge a fee unless we win you money, so there is no risk in reaching out or working with us. Call (469) 998-4069 to learn more today.
Frequently Asked Questions