Can I Sue a Car Manufacturer?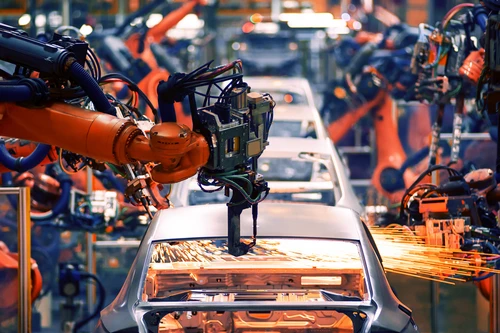 Even the most careful car manufacturers can produce defective vehicles or vehicle parts sometimes. At the least, vehicle defects are unsightly or annoying; at worst, a vehicle issue can cause severe injuries or deaths. If you experience car defects or other problems, you might wonder if you can sue the car manufacturer.
If car defects injured you or someone you love, you might have a product liability case. Our car accident lawyers can help you know your options and build a strong claim for compensation. To get a FREE, no-risk consultation, and learn more, call us at (469) 998-4069 or contact us online today.
How to Know if You Can Sue a Car Manufacturer
You can hold the car manufacturer liable for your accident or injuries if you can show that:
The car or its part put its users at risk of harm
The manufacturer could have made a safer version of the product
The defective car or parts caused your injuries
If the above apply to you, you might be entitled to compensation for your injuries and resulting damages. Sometimes, you can settle with the car manufacturer and not have to bring a lawsuit. For the best chance of success, work with a car accident lawyer.
If you and the manufacturer cannot reach a settlement agreement, you have the legal right to sue them for your damages. Your lawyer can also help you do this by determining liability, calculating your losses, and building a strong case to bring to court.
Product Liability Laws
To seek compensation from a defective car part, you will need to bring a product liability case. Product liability laws are usually handled at the state level.
Some states handle product liability through their tort statutes, while others (like Texas) have specific statutes dedicated to product liability. Texas's product liability laws are covered under Texas Civil Practice and Remedies Code Section 16.012.
Talk to an experienced lawyer about the specific laws for your area. They can help you gather evidence, build a strong case, and file within the statute of limitations.
Examples of Car Defects That Can Cause Injuries
Design issues, structural defects, and safety problems are all examples of car defects that can cause accidents or injuries. Here are some of the most common types of errors we see lead to accidents:
Defective brakes
Defective tires
Steering failure
Airbag deployment defects
Rollover tendency
Defective transmission
Pay close attention to the exact issue and how it led to your injuries.
Showing That the Car Was Not Crashworthy
What if your defective car parts did not cause an accident but still injured you? You can still sue the car manufacturer if you can show that the car was not crashworthy. A vehicle's crashworthiness is its ability to protect drivers and passengers during an accident.
According to the National Highway Traffic Safety Administration (NHTSA), crashworthiness focuses on reducing how many severe injuries and deaths there are from accidents each year. Car manufacturers must produce cars with a reasonable amount of protection for all occupants if a crash happens.
In crashworthiness cases, you do not need to show that the car manufacturer's negligence caused your accident. However, you will typically need to demonstrate that the vehicle's un-crashworthiness caused your injuries or made them worse during the accident.
When a Car Is Not Crashworthy Enough
Examples of a car not being crashworthy include:
Fuel system defects
Seat collapse
Occupant ejection
Dangerous seat belts
Roof collapse
Airbag did not deploy
Window glazing defects
Child car seat failure
Accidents are always possible, but a car manufacturer must ensure their products protect occupants as much as possible during a crash.
If your accident was so severe that even safety features would not be enough to keep you safe, you might not be able to sue the car manufacturer for your injuries. However, don't assume you don't have a case without speaking to a lawyer first. To get a FREE consultation and learn your legal options today, call (469) 998-4069 or contact us online.
Check for Vehicle Recalls
After an accident involving a car defect, you might check to see if the manufacturer has issued a recall for your vehicle. If your car has been recalled for the defect you experienced, you can bring your car to a dealership and get the issue fixed or replaced at no cost.
If a manufacturer had a recall but did not notify consumers, you might be able to hold the manufacturer or a dealership responsible. NHTSA's website keeps track of all pending recalls.
Check if Your Car Is a Lemon
Some vehicles are "lemons." A car is a lemon if it:
Contains a defect that makes it difficult to operate correctly
Had the error long before the owner bought the vehicle
It cannot be fixed even after multiple repair attempts
If you have a car that's a lemon, you are entitled to a replacement vehicle or a refund from the dealership or the manufacturer. If the dealership will not provide you with a refund or replacement, contact a lawyer immediately. You might have a case against the dealership or manufacturer.
Statute of Limitations to Sue a Car Manufacturer
Keep in mind that you must file your lawsuit within a specific time. In Texas, if a vehicle defect caused your accident, you will have two years from the accident date to file a lawsuit against the manufacturer.
If you try to bring a case after the statute of limitations has passed, you will probably not recover damages. You must get started building your case as soon as possible. Reach out to a lawyer who can help you seek the compensation you deserve.
Talk to an Experienced Defective Vehicle Design Lawyer for Free Today
You should not have to pay for a car manufacturer's negligence in your accident or injuries. Our Dallas car accident law firm has helped countless injury victims win the recovery they deserve. We can connect you with the best attorney for your legal needs at no charge.
We do not collect a fee unless we win you compensation, so there is no risk to get started. Plus, the consultation is 100% FREE. To get started with your FREE consultation, call us at (469) 998-4069 or contact us online today.
Frequently Asked Questions