Who Is Legally Responsible If You're Injured In A Dallas Bus Accident?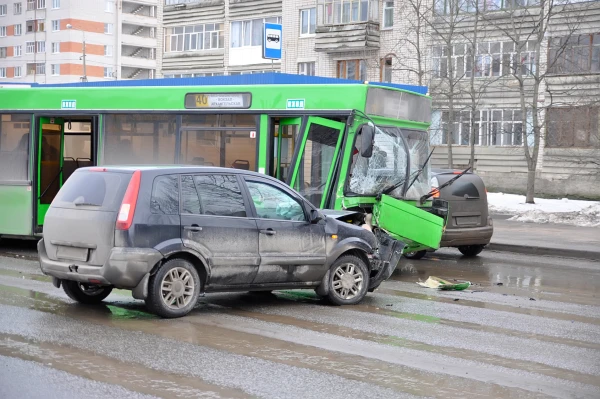 The roads and highways around the Dallas-Fort Worth area seem to get more crowded every day. Dallas Area Rapid Transit (DART) alone has more than 650 buses in its fleet, with 535 of those on the road during peak service. Combine the DART buses with all of the school buses, tour buses, party buses, Greyhound buses, etc. and there are bound to be bus accidents.
If you've been injured in an accident with one of these types of vehicles, it's advisable that you consult with an experienced bus accident lawyer in Dallas. Whether you're a passenger on the bus and injured in an accident, a pedestrian who was clipped by a bus, or a driver involved in a collision with a bus, our bus accident lawyers are here ready to help you get the compensation you deserve. If the police ruled you were not at fault, you likely have a case.
Bus Accidents Are Different Than Other Auto Accidents
The first thing to keep in mind if you've been injured in a Dallas bus accident is that there are federal regulations that apply specifically to bus drivers. These include:
How many hours they can drive before mandated "off duty" hours take effect.
How long they can drive before they must take a break.
Regulations regarding the use of mobile phones.
Bus drivers must undergo random drug and alcohol testing.
And more…
When you hire one of our bus accident attorneys to take your case, you're working with someone who knows all of the ins and outs of bus accidents and who to bring a potential case against – the bus driver, the bus company, the city, or all of them. We have the resources to investigate the accident and get access to company records and driver logs, which can help us build your case. We'll interview witnesses, bus passengers, and more.
Building a strong legal case for a Dallas bus accident involves four main elements.
Element 1: Duty of Care
Duty of care is the legal responsibility a person or business has to use "reasonable care." For a bus driver, this would include following all traffic laws, such as following the speed limit, stopping at red lights, etc. For a bus company, this could mean screening the driving records of people they hire, subjecting employees to random drug tests, maintaining the safety of the fleet, etc.
Element 2: Breach
If the bus driver speeds, runs red lights, or is otherwise negligent and causes an accident, he/she is said to have breached reasonable duty of care. The bus company might be found in breach if the accident was found to be due to a mechanical or safety issue that had been reported, but not fixed.
Element 3: Causation
Proving causation is the toughest part of a personal injury case. Your attorney must prove the bus driver (or the bus company or the city) was negligent and directly or indirectly caused your injuries. The bus driver could be proven directly negligent if they ran a red light and hit your vehicle, or hit you while you were in a pedestrian crosswalk. It's much harder to prove indirect causation, but an example would be if the bus company knowingly forced its drivers to stay behind the wheel longer than the law allows, and the bus driver fell asleep at the wheel, causing an accident.
Element 4: Damages
If we can prove the first three elements, then we can request reimbursement of damages caused by the bus accident. These might include payment of medical bills, loss of work, pain and suffering, etc.
While many bus accident cases are settled out of court, our bus accident attorneys always prepare a case so that it is ready to go to trial. It's our job to get you the best outcome possible, and we do that by preparing the strongest case. If the bus company and insurance companies believe they would lose the case if it went to a jury, they will likely settle. They don't want the added expense of a trial, or the bad publicity a trial would generate.
Can You Sue the City or the School District?
Generally, the city and any other governmental agency such as a school district, are protected from lawsuits under what is called governmental immunity. But the Texas Tort Claims Act partially waives that protection in cases involving a motor vehicle that causes great bodily harm or property damage, if two conditions exist.
If the employee who caused the accident was both "acting within the scope of his employment" (driving the bus) and
If the employee would have been found negligent and liable if he/she was a private individual.
But even if these conditions are met, it the law limits any damages you could receive from the government agency.
If you've been injured in a Dallas bus accident, you need to talk with a Dallas bus accident lawyer to protect your rights and get the compensation you deserve. Call our firm at 469-998-4069 or fill out our contact form for a free case evaluation.
Frequently Asked Questions