Are You Legally Required to Report Any Motor Vehicle Accident in Texas?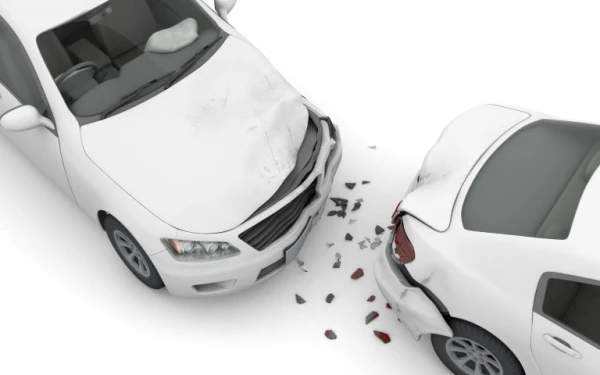 Under Texas law, if someone is injured, or the damage to one or more vehicles is more than $1000, you are required to report the accident to police. The police officer is then required to fill out a Peace Officer's Crash Report (CR-3 form). If a police officer filled out a crash report, you do not have to fill out a crash report of your own. Unless the accident is very minor, it's a good idea to call the police to the scene to document who is at fault, and for damage estimates, which will be important for insurance purposes. Failure to report a serious accident involving injury or damage exceeding $1,000 is punishable with time in jail or a fine of up to $5,000, or both.
After any any motor vehicle accident, it is a good idea to consult with a car accident lawyer who can review what happened and help you decide what steps you should take next, to protect yourself and your family.
If you are in a relatively minor accident where no one is seriously injured and the damage is estimated to be less than $1000, you are not required to report the accident to police. And many people don't, but then you end up seeking medical treatment for an injury you didn't realize you had, or the mechanic says it will cost more than $1000 to fix your car. So how do you document the accident?
File a CR-2
The answer is, you should still fill out what is known as a CR-2 Crash Report (Blue Form). You will want to keep a copy of this report for your records. Before a change to state law in September 2017, you were required to file the form directly with the Texas Department of Transportation (TxDOT). But just because the law doesn't require you to fill out the form anymore doesn't mean you shouldn't.
Filling out the CR-2 form helps you document the accident – how it happened, etc.You will want to fill out this form within 10 days of your accident, which is the same requirement for a police officer to fill out the CR-3 form. Filling it out within 10 days increases the likelihood that everything you put in the report is accurate, and not clouded by the passage of time. Both the CR-3 and the CR-2 can help you if you need to file a claim with the other driver's insurance company. Even if you were partially at fault, if you were less than 51% at fault, you can claim damages.
How to Fill Out a CR-2
Keep it simple and truthful when you fill out the CR-2 form. Again, you only need to fill out the CR-2 if the police did not investigate your accident and file their own Crash Report. You will be providing the following information, some of which you should have gathered at the time of the accident:
Exact location of the accident — Remember to include city or county that the accident happened in.
Time and date of the accident — An approximate time is acceptable if you're not sure of the exact time..
Make, model and year of vehicles involved- Your vehicle is the #1 vehicle.
Damage to vehicles and property — Describe all damaged property, including fences, landscaping, etc.
Any injuries associated with the crash — Include the position of the occupant in your vehicle and injuries you or they sustained during the crash. Remember, some injuries don't appear until hours or days after the crash.
Driver's statement — This is your description of what happened in the crash. If necessary, include a full size sheet of paper for additional room.
Take Pictures of Your Motor Vehicle Accident
Hopefully after the crash, you had the presence of mind to take pictures. With the proliferation of smartphones, it's easy to document the accident. If you didn't get pictures at the time of the accident, return to the scene to take them as soon as possible, or have a friend do it for you. Things go get pictures of include:
Damage to your vehicle
Damage to the other vehicle (The other driver may claim more extensive damage than what actually occurred.)
Any other property damage
Any visible injuries
Speed limit signs or other road signs, including stop signs, stop lights, etc.
Any skid marks or lack thereof
Any debris in the roadway
Weather conditions — slick roads or fog may have played a factor. Get a screenshot of the weather for the time of the accident if you didn't get pictures after the accident.
By filling out your own accident report and taking pictures, you have documented the accident, which will may protect you from a claim by the other driver, and may help you file a claim against their insurance if needed. This documentation will help a car accident lawyer make your case with the insurance company, if necessary.
If you or a family member has been injured in an accident, consulting with one of our experienced Dallas car accident lawyers can help you decide how to move forward. The initial consultation is free and puts you under no obligation. At our initial meeting, we'll talk with you about the accident, the extent of your injuries, and discuss any offers the insurance company has already made. Call us today at (469) 998-4069 or use our contact form and someone will get back with you quickly.
Frequently Asked Questions