Will The At-Fault Party Pay Your Car Accident Injury & Damage Expenses?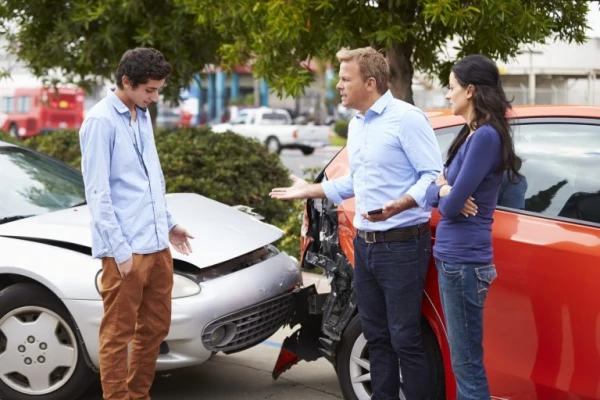 The simple answer is an at-fault party may be required legally to pay your car accident injury and damage expenses. However, the longer, more detailed answer is that it depends on many factors. Rarely will an at-fault party directly pay you out of their own pocket for your injuries and vehicle damage. They will almost always pay you indirectly via their insurance company.
You have a stronger chance of getting your damages paid after a crash with the help of a Dallas car accident lawyer.
Texas Is a 'Fault State'
Texas is a fault state. This means a driver can be liable for any injuries and damages they caused in a car accident. State law requires each driver have a minimum amount of insurance to cover damages and injuries in a car accident:
$60,000 for bodily injury if two or more were harmed in the accident.
$30,000 for body injury sustained during the car wreck.
$25,000 for any property damaged during the accident.
The state's intention was to help cover the costs for an accident. However, many injured individuals have suffered a higher amount of damage than the dollar amount than insurance companies require. For instance, a truck accident often has more serious injuries which causes the cost to exceed the coverage amount.
The driver must be at least 51 percent responsible for causing the accident to be labeled the at-fault party in Texas. To recover money, you would need to file an insurance claim against the at-fault driver to recover your damages.
3 Ways to Claim for Accident Compensation in Texas
According to state fault insurance system, you can be compensated in one of three ways:
First-party claim: You obtain a request for money filed with your insurance company.
Second-party claim: You obtain money from an insurance company after your car accident.
Third-party claim: You obtain money from the at-fault driver's insurance company.
Circumstances will typically dictate which party you contact for damages.
Suing the At-Fault Party in Court
If the insurance company refuses to pay you for your damages and injuries, you can go to court. Proving the driver was 51 percent at fault for your accident involves showing they were negligent. Negligence is the failure to act as a reasonable driver would in the same circumstances.
To prove negligence, you must show:
The driver had a legal duty to protect you from harm while driving.
They failed to uphold that legal duty when they caused the accident.
Your injuries and damage to your motor vehicle was caused by the driver.
The driver or their insurance company owes you damages for causing the accident.
Pursue Claim Against At-Fault Driver (If Uninsured)
If an at-fault driver was uninsured or underinsured, you can pursue a first-party claim. This may not work if you do not have the uninsured or underinsured coverage. However, you can pursue other legal options such as filing a lawsuit against the other driver.
Injuries & Damages Eligible for Compensation?
You are entitled to damages for any injuries you suffered because of the accident. These damages involve physical trauma to the body like broken bones. You can also receive compensation for any physical damage done to property such as your motor vehicle.
Some expenses you can receive money for in a claim include:
Emergency medical care after your car accident
Surgical procedures
Any long-term care
Lost income while you were recovering from your injuries
Lost future earnings
Physical therapy
Pain and suffering
Loss of companionship
Mental anguish
Prescriptions you obtained to relieve the pain from your injuries
If your loved one died because of the car accident, you can file a wrongful death lawsuit. A wrongful death lawsuit makes the at-fault driver legally and financially responsible for their untimely death.
Hire a Trusted Dallas Car Accident Lawyer
You deserve just compensation for the damage to your vehicle and injuries you sustained. The other party and their insurance may not want to pay. Obtaining all the money you are rightly owed might require the help of a car accident lawyer. Your lawyer will determine which party is the actually at-fault party and will pursue the at-fault party to obtain the settlement you deserve.
Our lawyers prepare for trial as well as we negotiate settlements. Contact us for a free case evaluation. A free case evaluation is a great opportunity to learn more about your case and how we plan to resolve it. Our telephone number is 469-998-4069. We look forward to hearing from you.
Frequently Asked Questions