How Can I Get My Medical Bills Paid After a Car Accident In Dallas?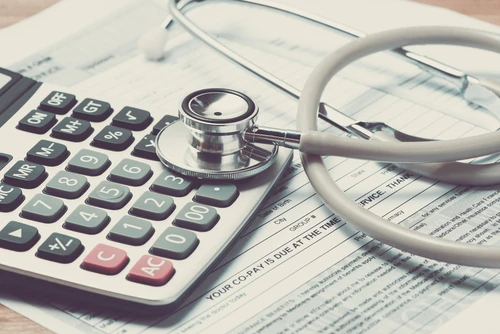 Dallas car accidents can result in significant injuries that affect the rest of an injured person's life. Even in the immediate aftermath of a car wreck, injured people can face mounting medical debt and difficult prospects for long-term recovery. The law provides a way for injured people to have their medical bills paid by the at-fault party, but the process can be arduous and may involve complicated and frustrating negotiations with the opposing party's insurance company.
Luckily, skilled attorneys can help. Dallas Car Accident Lawyers has worked on many cases just like yours, from people with painful broken bones and debilitating fractures to severe injuries like lost limbs or paralysis. Depending on the details of your claim, you may be entitled to compensation that not only will cover your medical expenses but a variety of other damages you have suffered as well. Consult with our knowledgeable car crash attorneys to decide whether bringing a lawsuit for compensation is the right move for you.
Getting Compensation for My Medical Expenses
After the advent of the Affordable Care Act and the current political discussion around Medicare For All, most people have an intimate understanding of the high cost of medical care. Serious injuries sustained in car accidents can end up costing the injured person tens or even hundreds of thousands of dollars. This is crippling debt that can affect the person's life in just as severely as the injury itself, and justice demands that they get compensation from the person who caused their injuries in the first place. To do so, it is important to understand several elements of the personal injury claims process.
Limits on Medical Bill Compensation
Personal injury claims are subject to several different regulations in Texas and Dallas law, so it is crucial to seek advice from legal representatives who have been in the claims arena for many years. One example of such regulations is the limit on your potential compensation for medical expenses. According to Texas Civil Practice and Remedies Code §41.0105, you can recover up to the amount you were actually charged or paid for these services. In other words, your medical expense recovery is limited to the exact amount spent or charged for your medical care.
Alternative Processes
Bringing a claim to court can incur additional costs, such as court fees. In some cases, the better option lies in a variety of alternative resolution procedures. For example, many injury claims end in settlements during pretrial negotiations between attorneys for both sides of the case. Even if a negotiation cannot be settled, you may decide to take the claim to arbitration instead. An objective third party, such as a retired judge, would hear both sides of the argument and decide the outcome. To get a handle on the various options that might apply to your claim, speak with skilled car accident attorneys in Dallas today.
Personal Injury Protection (PIP)
Claims can take a long time to resolve, but your medical bills make be urgent. Even if your claim results in a quick settlement, the opposing party may not pay enough to cover your medical costs. In these situations, you may turn to your own insurance policy and its Personal Injury Protection (PIP) coverage. The Texas Department of Insurance defines PIP as a required coverage that can pay for medical costs as well as other harms like lost wages. According to Texas law, this coverage must be included in your insurance plan if you do not waive PIP in writing. Check with an experienced Dallas car accident attorney to see whether your insurance policy includes this option.
Evidence I May Need
In order to get your medical bills paid by the other driver in a car accident, you will need to prove several factors in your claim. These factors include both the other driver's fault for the accident and the fact that your injuries are a direct result of the crash.
Showing Fault
Fault is an important part of your personal injury claim. According to Texas' system of proportionate responsibility, you can share some of the blame for an accident and still recover. However, your compensation is reduced by the amount of fault attributed to you. If you are 20% responsible for the crash, your compensation will be lowered by 20% as well. You can use a variety of evidence to show the other driver's fault and increase your potential compensation package.
Eyewitness testimony
Expert witness testimony
Photos of the accident scene
Footage from nearby traffic cameras
Cell phone records
Police crash reports
Alcohol breath test records
Showing Damages
Proving that your injuries stem from the accident is crucial to having those medical bills paid. The primary way to show this is by having your doctor testify as an expert witness. Also, you will need to ensure that you seek medical attention soon after your car accident in order to establish care. The longer you wait to see a doctor, the easier it is for the opposing driver's insurance to claim that your injury resulted from some other incident.
I Can Talk to Lawyers Today
Call Dallas Car Accident Lawyers at (469) 998-4069 or fill out the form on our contact page to get a FREE consultation with our attorneys. Remember: we do not collect a fee unless we win you the compensation you deserve.
Frequently Asked Questions