Geico Car Insurance Claims Injury Lawyer in Dallas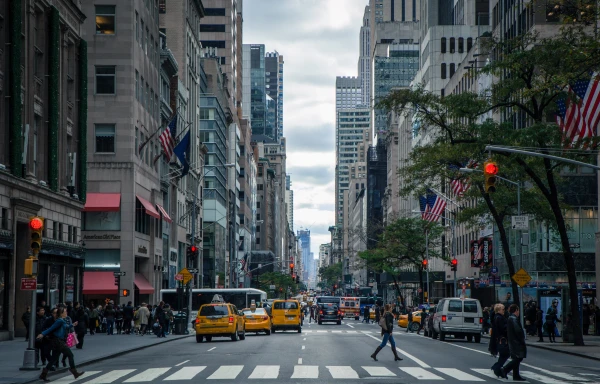 According to their own estimates, Geico has more than 17 million insured clients who use nearly 30 million vehicles. This makes the company one of the largest insurance companies in the nation, and chances are good that anyone injured in a car accident in Dallas will end up talking to a Geico representative. Unfortunately, the goal of insurance companies like Geico or Nationwide is to pay as little as possible in the event that they have to pay compensation. This can be far less than an injured person truly is owed, and combating such a large company's analysis can be difficult for a layperson with little legal resources.
Luckily, there is help. At our firm, a Dallas car accident law firm, our experienced Geico car insurance claims injury attorneys have worked on a wide variety of cases involving many different types of car accidents. Our clients have sustained minor injuries to severe harms like Traumatic Brain Injuries (TBIs), loss of limb, and paralysis. We have the tools necessary to make sure that you get the compensation that is due to you and your family and avoid being taken advantage of by insurance agents.
Helpful Steps I Can Take After My Accident
Building a strong personal injury claim in Dallas starts at the scene of the accident. After removing involved vehicles from the road, if possible, and ensuring that everyone receives medical care, it is important to notify law enforcement so that a police officer can file an official report of the wreck. This report will be used to assess the veracity of each driver's claim, and it can be a useful tool if insurance companies like Geico try to get out of being held liable. Below are some other important steps you can take to preserve evidence and improve your chance at a significant compensation package before speaking to a Geico representative.
Trading Insurance Information
Of course, you will want to get the other driver's insurance policy number and contact information in order to submit your claim with Geico.
Getting Eyewitness Statements
Next, talk to any eyewitnesses to the crash and jot down their contact information for follow-up later. As impartial observers, their testimony can be important in proving the liability of the at-fault driver.
Taking Pictures
Most of us have camera phones nowadays. If possible, take pictures of the accident scene, tire marks, property damage, position of vehicles, and anything else that you think might be important.
Noting the Presence of Video Cameras
Some areas may have nearby businesses with surveillance cameras that may have recorded the crash. Traffic cameras are located at some intersections as well. Video footage, if able to be collected, can be one of the most effective proofs of the other driver's fault.
When I Speak to Geico Agents
When it is time to speak to a Geico representative, there are important tips to remember. our firm, a Dallas car accident law firm, have helped clients through interviews and depositions with many different car insurance companies, from State Farm to SafeAuto, and we recommend the following things:
Do not lie to the agent.
Say as little as possible when answering questions.
NEVER admit fault to the agent.
If uncomfortable, say that you need to speak with your lawyer.
Above all, it is best to consult with our Geico car insurance claims injury lawyers before speaking with any representative. We will be able to walk you through the process and tell you the kinds of things that you should avoid saying. Remember: insurance companies are designed to gather a return on investment by paying out as little as possible to those who are owed compensation. No matter have friendly an agent is, the company is not on your side.
At our firm, a Dallas car accident law firm, , our record speaks for itself. Our attorneys are compassionate and understand the hardships many injured people face immediately following a serious car accident. Seeking to alleviate that stress, our car insurance claims injury lawyers promise you:
A FREE consultation to discuss your case
No collection of a fee unless we win the compensation you need
If you decide to bring us into your claim, we can work with you on the insurance claims process, file a lawsuit in court within the two-year statute of limitations if necessary, gather and preserve evidence, represent you in court, handle pretrial negotiations, and more.
To start working with our skilled Geico car insurance claims injury lawyers, simply fill out the form on our contact page. We can be reached by phone as well, if you prefer. Dial 469-998-4069 to speak directly to a friendly lawyer who can help you win your rightful compensation.
Frequently Asked Questions