Reckless Driving Car Accident Injury Lawyer In Dallas, TX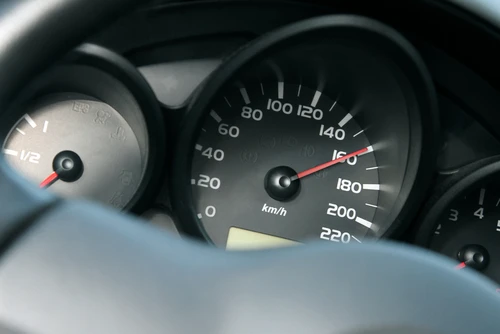 The rules of the road are designed to govern driving in a safe way in order to minimize wrecks and prevent injuries. Unfortunately, many drivers in Dallas take matters into their own hands and operate their vehicles in ways that promote danger and lead to high-risk situations. People injured in crashes that result from such reckless driving can pursue compensation from the at-fault driver with help from a skilled reckless driving car accident injury attorney at our firm, a Dallas car accident law firm, .
The Texas Transportation Code §545.401 defines reckless driving as the operation of a vehicle "in wilful or wanton disregard for the safety of persons or property" and lists criminal consequences that may be levied against such a driver. In addition to your civil claim for compensation as the injured party, the at-fault driver may face:
Up to 30 days in jail
A fine of up to $200
As the injured person, though, you are looking for more than simple punitive measures against the reckless driver. The law also allows you to pursue compensation for the damages that the driver's actions caused you and your family.
Forms of Reckless Driving
Your car accident injury claim can result from a wide variety of different driving behaviors. The law is broad on the subject of reckless driving and simply requires you and your attorney to show that the at-fault driver was behaving in a way that reasonable people would consider as disregarding the safety of others.
Examples of reckless driving offenses can include egregious speeding, failing to stop at stop signs or stop lights, weaving in and out of traffic, tailing dangerously close behind other vehicles, and more.
Distracted driving, in which the driver takes their attention away from the road for a significant amount of time, also can result in reckless driving. The Centers for Disease Control and Prevention lists texting while driving as one of the worst offenses, as it can take a driver's attention away for more than five seconds.
My Damages
When you are injured at the hands of a reckless driver, you may end up with significant health issues. That is because reckless driving by its very nature increases risk and often involves high speed collisions. Injuries sustained in these kinds of crashes can have lifelong consequences as well. The reckless driving car accident claims injury attorneys at our firm, a Dallas car accident law firm, have worked with clients who suffered such injuries as:
Spinal cord trauma
Traumatic Brain Injuries (TBIs/Concussions)
Loss of limb
Paralysis
Disfigurement
Severe burns
Though nothing can undo the accident, fortunately the law does allow injured people to pursue justice for the harms forced on them. Compensable damages come in two main forms: economic and non-economic.
Economic Harms
Damages that directly impact your finances are called economic harms. They can include items like medical bills, the cost of repairing or replacing your vehicle, lost wages as a result of your injuries, and lost earning capacity if your injuries leave you unable to work or having to reduce your workload. All of these are possible areas of compensation to pursue.
Non-Economic Harms
On the other hand, many forms of damage are not financial. These, too, are eligible for compensation. Non-economic damages can include your mental anguish after an accident, loss of enjoyment in life, physical pain, the psychological impact of scarring or disfigurement, loss of consortium with a spouse, and more.
Exemplary Damages
A third category of compensation may be awarded in cases of reckless driving. If the judge or jury decides that the driver who injured you acted in an especially blameworthy way, they are entitled to order them to pay exemplary damages as a form of punishment and as a deterrent to similar future behavior. Texas Civil Practice and Remedies Code §41.008 limits the amount of exemplary damages to the higher of these two amounts:
$200,000
Twice your economic damages, plus up to $750,000 of your economic damages
The Importance of a Local Dallas Attorney
Many people try to take on a personal injury claim by themselves, but this is inadvisable. The opposing insurance company will try to get out of paying any compensation if they can, or to reduce the amount they must pay if they cannot. If the matter cannot be resolved through negotiation and you decide to go to court, the process can be extremely complicated for laypeople and can be taxing on a person already enduring the rigors of recovery.
Instead, our Dallas reckless driving car accident injury lawyers can help you by bringing to the table their knowledge of the law, aggressive negotiation styles, past history with local judges and defense attorneys, and ability to spearhead investigative efforts to find evidence for your claim.
I Can Get a FREE Consultation Today
Dallas Car Accident Lawyers provides our clients with a totally FREE consultation to discuss the merits of your claim. We do not collect a fee unless we win you the compensation you deserve, so you have nothing to lose by seeking our help.
If you want to schedule your consultation today, call us at (214) 305-8277 or fill out the form on our contact page and a representative will respond shortly.
Frequently Asked Questions