Can I Get a Settlement for a Car Accident Without a Lawyer?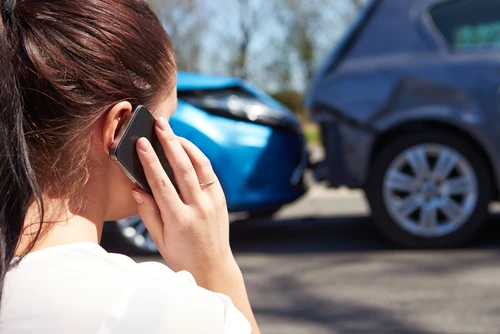 Every day, innocent people are injured in car accidents at no fault of their own. If you are one of the injured, there are decisions you must make — and quickly. You may be entitled to compensation for your medical costs, lost wages, and more, and you might wonder whether or not you need a lawyer to get the settlement you deserve.
While you can still get a settlement for a car accident without help from a lawyer, it's a good idea to weigh the pros and cons based on your situation. Every circumstance is different, so here are some factors to consider.
A Settlement Offer Isn't Always Fair
Right after your accident, while you are dealing with your injuries and not yet thinking about legal help, the other driver's insurance company might offer you a settlement. This might surprise you — and even excite you. There's suddenly a dollar amount in front of you, and you're probably already stressed about your medical bills, missing work, and how the accident will impact your future.
Here's what we must stress: Do not accept a settlement offer just because one has been offered to you. Insurance companies know that most car accident victims are feeling desperate and aren't well-versed in what a fair settlement looks like. They also know that if you accept their first offer, you probably won't be able to pursue further compensation for the accident.
Whether you work with a lawyer or not, you need to be careful in how you communicate with the other driver's insurance company. Don't accept a settlement offer without understanding how much compensation you need and deserve.
Navigating a Car Accident Claim Without a Lawyer
We always recommend car accident victims at least consult with an experienced lawyer before deciding to handle their cases alone. That's because every case is unique, and you can gain a lot of insight from a free consultation. A trusted lawyer will give you their honest opinion on how your case looks and the legal options available to you.
To get a FREE, no-obligation consultation with an experienced Dallas car accident lawyer, call (469) 998-4069 or fill out one of the online forms on this site today.
If you are considering settling your car accident case alone, here are some points to keep in mind.
Minor Versus Serious Car Accidents
Take time to examine your injuries and other damages before taking on your case without a lawyer. While accidents with minor injuries or only property damage are more manageable, serious and complicated injuries require legal expertise.
Make sure you are completely recovered from your injuries before making a decision. Also, always see a doctor as soon as possible, and follow all treatment recommendations. You might feel minor pains right after the accident, but those can become worse over time or turn out to be indicative of more serious injuries.
If you have a lot of injuries and other losses from the accident, it's a sign that you should speak to an attorney.
Full Versus Partial Liability
It's rare for the other driver and their insurance company to accept full liability for the accidents. However, if you have completely healed from your injuries, you're sure they are not too serious, and the insurance company has accepted full liability for the accident, you might have an easier time getting a fair settlement on your own.
Unfortunately, car accident cases are rarely so simple. The insurance company might try to blame you for part (or all) of the accident, or they might downplay the severity of your injuries. If there are serious incongruities between your view and the other driver's view of the accident, you'll probably need a lawyer's input right away.
Under Texas's proportionate responsibility law (Texas Civil Practice and Remedies Code section 33.001), you cannot recover damages if you are more than 50% at fault for an injury accident. If you are 50% or less at fault, you can still seek compensation — but an experienced car accident lawyer should help. They can determine exactly where liability lies and make sure the other driver's insurance company is not unfairly blaming you for any part of the crash.
Your Personal Experience and Availability
Handling a car accident case is no easy feat. That's why personal injury lawyers spend so much time and money on education and experience. If you are considering seeking a settlement without a lawyer, you will need to have the time and energy to take it on. Plus, it's best to have previous experience with a legal case like this.
We find that most of our clients have little energy left after dealing with the physical and emotional pain, doctor visits, treatment, therapy, and stress resulting from an accident. If you are in the same boat and feel like it would be near impossible to deal with your claim effectively, we urge you to speak with a trusted lawyer.
Reasons to Hire a Car Accident Lawyer to Handle Your Claim
According to a study on paying for auto injuries conducted by the Insurance Research Council, those injured in a car accident caused by someone else's negligence tend to win 3.5 times with a lawyer versus someone without a lawyer. In most cases where the insurance company offers a settlement, the injured person has worked with a lawyer.
Working with a lawyer will give you the best chance at the fullest settlement possible. Your lawyer can also help you by:
Communicating with the insurance company so they don't take advantage of you
Negotiating for a higher settlement offer
Gathering the strongest evidence to use in your case
Calculating all of your damages
Handling every step of your claim so you can focus on healing
Get a Free Consultation with a Dallas Car Accident Lawyer During Today
Our Dallas car accident lawyers understand how stressful the moments after a car accident can be. Our goal is to get you the fullest compensation possible while making the process as stress-free as possible for you. We work on contingency, which means we do not charge you a fee unless we win you a settlement or a verdict.
Plus, the consultation is always FREE of charge. Call us at (469) 998-4069 or contact us online and we'll discuss the details of your case and how we can help.
Frequently Asked Questions