Do I Need To Call The Police If I Am In A Car Accident In Dallas?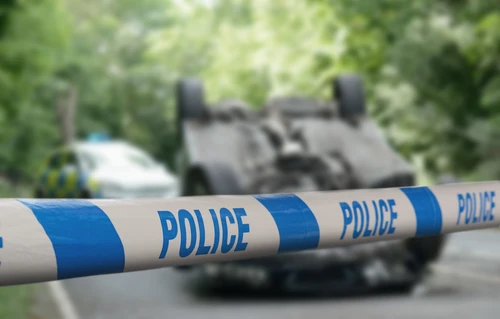 If you are in a car accident in Dallas, a good idea is to call the police. However, it is not legally necessary to get the police involved at the scene of the crash, especially if the damage is minor. Still, the best option is to contact the Dallas police so that there is a permanent police crash record of the incident. As an outside, objective source, the police officer on the scene of a crash can help to assess the situation, and their testimony can be used later in the case as evidence.
Dallas Car Accident Lawyers should be the third number you call following your car crash, after emergency medical services and the police. Our skilled attorneys work to protect your right to compensation, build a strong case of the opposing driver's fault, negotiate with the driver's attorneys and insurance company for an appropriate settlement, and evaluate your compensation package.
A Report of My Accident
The primary reason for contacting the police in the event of an accident is to get a police crash report. Law enforcement is required to submit such a report when they are called to the scene of a crash for accidents that result in serious injuries, deaths, or property damage amounting to more than $1,000, per Texas Transportation Code §550.062. In these situations, a report must be filed within 10 days of the accident. If you do not call the police to the scene of your car wreck, you should fill out a CR-2 report form, known as the Driver's Crash Report. Keep this form in your possession, as the Texas Department of Transportation no longer retains such records and will destroy them upon receipt.
Evidence of Wrongdoing
A personal injury claim filed in relation to a car accident is a matter of civil law. However, drivers breaking the law or engaging in some form of illegal activity can result in a simultaneous criminal matter. For example, you would sue a drunk driver for the damages they caused even as they are brought to court on criminal charges for breaking the law and driving while intoxicated. Though the two cases are separate, wrongdoing can influence the apportioning of blame in your civil claim, so it can help to have a police officer on the scene to assess any potential illegal activity performed by the opposing driver.
Evidence I Can Collect
In addition to having a police officer's crash report, there are other forms of evidence that can influence your claim. Many of these evidentiary sources are available at the scene of the accident, and you should preserve and collect them as much as possible. This is also a reason for contacting Dallas Car Accident Lawyers early on in your claim, as evidence left at the scene may disappear within a short timeframe. Some of the following forms of evidence can be used in your Dallas car accident claim.
Video footage from traffic cameras
Video footage from nearby stores' surveillance cameras
Pictures of the accident scene
Eyewitness testimony
Cell phone records
Accident reconstructionist testimony
Even if you and the opposing driver do not call the police, try to collect as much of this evidence as you can, and contact your car crash attorney for assistance. Without a police report, reconstructing the circumstances of the claim may be difficult, and this may leave you with little way to show the opposing driver's fault.
How Dallas Car Accident Lawyers Can Help Me
In addition to the collection and preservation of evidence, our experienced attorneys can aid your claim in a variety of meaningful ways. For example, we can help you evaluate your claim by making a complete list of your damages. This can include issues like a loss of enjoyment in life, loss of consortium with a spouse, lost wages from missing work, lost earning potential for the future, medical bills, and much more. We may be able to bring in expert witnesses who can properly assess these damages and give them appropriate monetary values.
The Local Touch
Apart from the procedural assistance we provide, Dallas Car Accident Lawyers also has a leg up on other, out-of-town firms because we are locals. We have experience with this area's jury pool, we have negotiated with many of the opposing legal counselors in the past, and we have served in the courtrooms of several local judges. This gives us the ability to predict various parties' responses to your claim and plan our strategies accordingly.
I Can Talk to a Lawyer For FREE
Dallas Car Accident Lawyers provides our clients with a FREE initial consultation to discuss the details of your claim. If you bring us on board your case, we do not collect any fee until we win you the compensation you deserve.
Schedule your consultation with our knowledgeable lawyers today by filling out the form on our contact page or by dialing (469) 998-4069.
Frequently Asked Questions