Plano Car Accident Lawyer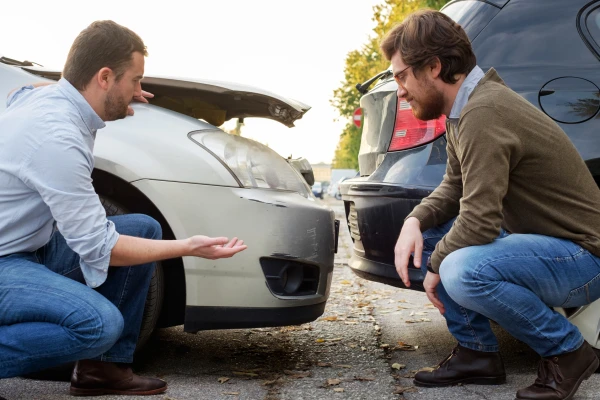 Plano may be seen as the safest city in the U.S., but it still has its fair share of car accidents. Traffic in Plano gets heavier by the year as the metropolitan area expands, bringing more cars, trucks, and buses to the roadways. As more drivers use the roads, accidents become more common, with thousands of wrecks occurring in Texas every year.
Car accidents in Plano can result in expensive damage to your vehicle and serious injuries for you and your passengers. Getting the compensation you need after an accident can be almost impossible without professional help on your side.
Working with an experienced car accident lawyer in Plano can help you deal with the after-effects of your accident. You can get help handling insurance companies, lawyers, and other drivers from our car accident lawyers.
What to Expect After a Car Accident in Plano
A car accident in Plano, TX can leave you shaken and hurt. The initial collision could be only the start of your problems. Insurance companies for the other drivers involved in the accident may try to reach out to you right away to offer you a deal if you promise not to sue their client. These agreements are often unfair to you, but they may sound persuasive.
You could also face lawyers hired by the insurance companies who try to put the blame for the accident on your shoulders. The legal pressures after an accident can weigh you down, making it harder for you to recover. A loved one may be too injured or may have suffered a wrongful death in a fatal car accident. You will need someone experienced to handle the case for fatal car accident in Plano, TX.
You can get the help you need to deal with these challenges by contacting a skilled car accident lawyer in Plano. Our lawyers can stand between you and the insurance companies, taking on your legal battle so you can focus on healing.
Get Help Every Step of the Way with a Car Accident Lawyer
Car accidents can lead to multiple issues that can snowball out of control if you don't act quickly. An experienced car accident lawyer can help you stay on top of things, so you don't get overwhelmed by the court system or insurance companies.
An expert legal team can offer you immediate assistance by handling all communication with insurance companies and lawyers who are working against you. You can count on your car accident lawyer to:
Interview Eye-Witnesses
Hire Investigators
Work with Expert Witnesses
Negotiate with Insurance Companies
An experienced law group can even reconstruct your accident or provide you with recommendations for financial counseling once you get a settlement. Many times, car accident cases can be settled outside of the courtroom.
However, if your case does go to court, an established law firm can have the resources you need to fight in front of a judge and jury. You can boost your chances for success in or out of the courtroom by getting legal aid as soon as you can, so your lawyer can start building your case right away.
Pick the Right Car Accident Lawyer in Plano
You have many car accident lawyers to choose from in the Plano area, but they aren't all going to offer you the same service. Your case can be stronger if you work with a law group that has experience and legal know-how that fits your situation.
Finding a lawyer you feel comfortable with is also very important. You need a partner you can trust and talk to about personal information as you build your case.
Keep in mind that reputable car accident lawyers in Plano typically only require you to pay legal fees after they've won your case or negotiated an appropriate settlement. You can get experienced advice today from the professionals.
Get Help from a Car Accident Lawyer in Plano Right Now
You can lower your chances for successfully handling a car accident case by waiting to get the help you need. Contacting us today can give you the space you need to recover while ensuring you have excellent legal support on your side.
We have years of experience helping clients just like you ensure they are treated fairly. Our Plano car accident lawyers understand the tactics used by insurance companies and we're here to fight for you. We can go over your case today with a FREE consultation. You can contact us by filling out the form on the right or by calling (469) 998-4069.
Frequently Asked Questions