Rowlett Car Accident Lawyer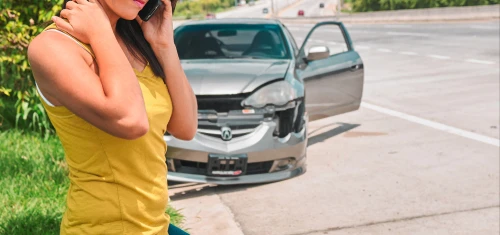 Car accidents are prevalent in Texas. In fact, the most recent data from the Texas Department of Transportation indicates that a reportable crash occurs roughly once every minute! In many of these wrecks, people are seriously injured, suffering harms that can have lasting impacts for the rest of their lives. The good news is that, with help from a skilled Rowlett car accident law firm, injured people and their families can pursue significant compensation from the drivers who injure them.
our firm is a Rowlett car accident law firm that has experience handling all kinds of cases. Our attorneys have worked on :
Motorcycle accidents
Pedestrian collisions
Bicycle accidents
Uber and Lyft rideshare crashes
Truck or tractor-trailer wrecks
The list goes on. By teaming up with us, you and your family can focus more on your physical and mental recovery while we handle the stressful details of the lawsuit.
Deadlines for My Claim
Throughout Texas, the statute of limitations for personal injury claims like car accident cases is set at two years. This means that you have two years from the date of your injury to file your claim. Otherwise, you risk losing the right to pursue any compensation at all from the at-fault driver! While two years may sound like a long time, it is not unheard of for the statute of limitations to expire as injured people and their families struggle with the recovery process. An experienced law firm can ensure that your right to compensation is preserved by filing all paperwork within the appropriate deadlines.
Government-Related Lawsuits
Another reason to get in touch with a knowledgeable Rowlett car accident law firm as quickly as possible is that certain situations may include additional time constraints. For example, a governmental unit can be liable for a car accident claim, as provided by Texas Civil Practice and Remedies Code §101.021. However, you may be required to file a notice with the government within a certain number of days of your accident. Attorneys who are used to these processes can work to ensure that you do not miss any important deadlines in your claim.
Evidence of My Damages
In a car accident claim in Rowlett, your damages usually come in two forms: non-economic and economic harms. Some situations, such as drunk driving or texting while driving, may warrant additional penalties on the at-fault driver in the form of extra compensation awarded to you, known as "exemplary damages." However, this form of compensation is awarded solely at the discretion of the jury and is not something for which your law firm can directly argue.
Evidence of Economic Harms
Damages that have a dollar amount attached to them are called economic damages. They include items like your medical expenses, property damage costs, and lost wages. Evidence of these harms can be used by your attorney to paint an accurate picture of the value of your claim. Below are some examples of evidence we can use.
Medical records
Employer's records
Car repair bills
Receipts
Evidence of Non-Economic Harms
On the other hand, not all of the negative effects of your Rowlett car crash will have a direct impact on your bank account. Some of them are more subjective. Called non-economic damages, these include your physical pain, mental anguish, loss of enjoyment in life, and more. Though they do not come ready-made with dollar amounts, non-economic harms are still valid and should be compensated by the at-fault party. Some of the evidence you can use to support your claim in this area include family testimony, personal testimony, and assessments by expert witnesses who can attest to the level of harms you experienced and the amount of money previously awarded in similar cases.
What to Do When I Share Blame
Car accidents can be messy, even without considering the debris. Often, the situation is less black-and-white and more shades of gray. For instance, you may have been speeding, but the other driver may have run a stop sign. So who is truly responsible for causing the accident?
In order to make sense of the reality of most car wrecks, Texas uses a system called proportionate responsibility. This system has two main components.
When I Can Recover Compensation
First, this system allows you to recover compensation as long as you are no more than 50% responsible for the accident. So, if the jury finds you to be 40% at fault, you still can get compensation from the other party.
When My Damages Are Reduced
The second component is that, unfortunately, your portion of blame will diminish the value of your claim by a proportionate amount. For example, if the court says you are 10% responsible for the accident, your total compensation also will be reduced by 10%. With help from a skilled Rowlett car accident law firm, though, you can fight to lower your portion of blame and increase your overall compensation package.
I Can Get a FREE Consultation
our firm knows that injured people and their families are already going through enough. There is no need to pile more worry and stress on your backs. That is why we offer a totally FREE consultation to learn more about how we can help you get compensation, and it's also why we do not collect a fee unless we win your claim for you!
Get in touch with our experienced Rowlett car accident law firm today by entering your information on our contact page or by calling us at 469-998-4069.
Frequently Asked Questions