Rowlett Dump Truck Accident Lawyer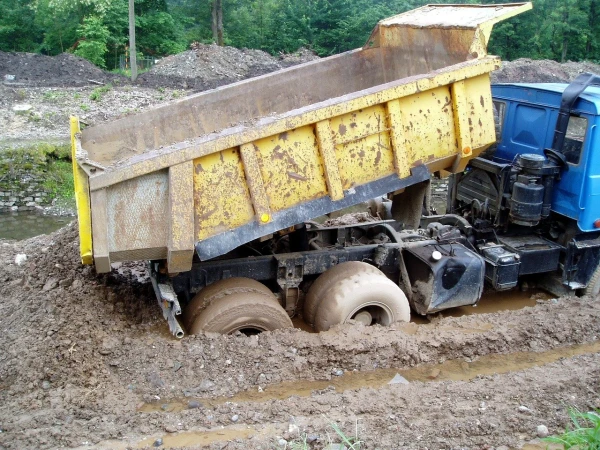 Our team is ready to build a claim for you if you were hit by a dump truck here in Rowlett, Texas. We know what it takes to handle insurance agents on your behalf. We can work to show that someone else caused your accident and that the accident led to your injuries.
Find out more about how we can help by calling us at (469) 998-4069. A dump truck accident lawyer in Rowlett can step in to take care of your claim right now. We'll focus on getting you compensation for your healthcare expenses and more.
Facts About Dump Truck Accidents in the U.S.
Many drivers do not realize how common dump truck accidents are around the U.S. The Federal Motor Carrier Safety Administration (FMCSA) records information about these accidents. According to the FMCSA, in 2017 there were over 8,000 dump truck accidents that required a tow truck.
There were an additional 5,600 accidents that caused injuries. Additionally, there were 380 fatal accidents involving dump trucks in the year 2017. We believe that you should be taken seriously if you were hurt in a dump truck accident. That's why we're standing by to help you.
You can also contact us if you lost a family member in a dump truck accident in Rowlett. We'll offer you compassionate legal advice in this situation. We know how to handle a wrongful death accident claim for your family.
Causes of Dump Truck Accidents in Rowlett
Dump truck accidents occur for many different reasons. It's important to focus on the specific causes of your accident. You may only secure compensation for your losses if a lawyer shows that someone else was at-fault for the accident. Dump truck drivers often cause accidents if they:
Drive too close behind other drivers by tailgating them
Take a turn too quickly and rollover their truck
Pass or back up improperly
Drive while fatigued
Drive under the influence of illegal drugs or alcohol
However, you should know that not all dump truck accidents in Rowlett are caused by truck drivers. In some cases, the truck company is at-fault for an accident. This may happen if they don't handle maintenance properly in the truck.
Additionally, some accidents occur because the truck has a dangerous defect. Trucks can get manufactured with a defect. They can also contain defective parts. Any defects could end up causing an accident. In this case, you could seek compensation from the company that made the truck.
A Rowlett dump truck accident lawyer can help you discern the exact causes of your collision. We're ready to take charge of your claim after you call (469) 998-4069. Take charge of your future now.
Your Losses for a Dump Truck Accident in Rowlett
A dump truck accident lawyer in Rowlett can also help you show that the accident caused your losses. This is important, as you can only get compensation for losses directly tied to the collision. A lawyer can review all your expenses and work to bring you damages for your medical bills. This includes any costs for:
Emergency treatment
A stay in the hospital
Medical procedures such as surgeries
Rehabilitation and physical therapy
We're also here to help if you are dealing with high bills for your vehicle repairs. You can even get compensation for your pain and suffering. We know these losses don't have clear-cut costs. We'll go over your losses and help you now.
Handle Your Claim for a Rowlett Dump Truck Accident
As we mentioned, you could be eligible to get compensation after a dump truck accident. In order to get the funds that you want, we can help you file a claim with insurance agents. Allow us to negotiate for you. We'll work to bring you a settlement that covers all your losses.
We know the strategies that work to deal with insurance companies here in Texas. We also know that you don't have to just accept an insurance settlement. We can help if you want to file a lawsuit in court. This can allow you to work for a jury verdict in your favor.
Contact a Rowlett Dump Truck Accident Lawyer Today
Don't wait to get help if a dump truck hit you in Rowlett. Contact us now by completing our online contact form. You can also call us at (469) 998-4069. We'll start working on your claim today. We know how to help you navigate the legal system in Texas. Our dump truck accident lawyers in Rowlett can focus on providing you with personalized attention.
Start getting answers to your questions now with a free consultation.
Frequently Asked Questions