Rowlett Aggressive Driving Accident Lawyer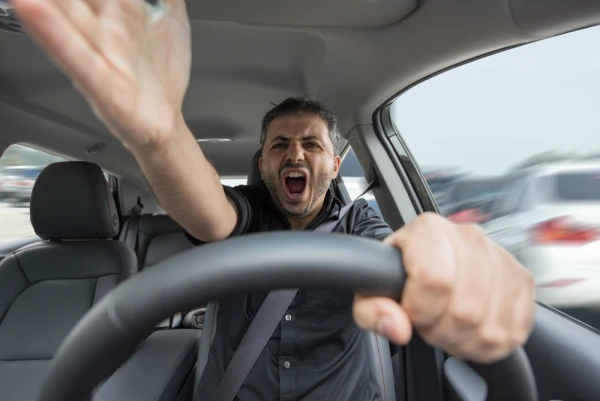 Driving on the road can be a stressful endeavor, and aggressive drivers only make the problem worse. We have all dealt with aggressive drivers on the road, but how do you know when someone is driving aggressively? Aggressive driving takes many forms on the road and recognizing it so you can avoid these drivers is key to preventing an accident. What happens when one causes an accident?
Are you involved in an aggressive driving accident in Rowlett? Our Rowlett car accident lawyers are here to help. Getting an experienced and dedicated lawyer who can fight on your behalf can help your pursuit of justice. Do not pay for the mistakes of an aggressive driver. Fight back by getting proper legal representation.
We have been practicing personal injury and car accident law for years. We know the ins and outs of the laws at the federal, state, and local levels. We operate with honesty and want you to see the compensation that you deserve. Do not delay and call us for your free consultation at (469) 998-4069.
How to Recognize Aggressive Driving
Aggressive driving can be easy to spot if you know what you are looking for. Some of the most common signs of aggressive driving are:
Speeding
Tailgating
Willfully disobeying traffic laws
Improperly changing lanes
Recklessly driving
Racing
People drive aggressively, usually due to external factors outside of the road. Some act out of anger or stress, some might be late to work or trying to get home fast, others may be intoxicated, and some may not be in a good mental or physical state to be operating a motor vehicle. There are many people out on the road that may be emotionally disturbed or mentally unwell. These are all causes of aggressive driving in individuals.
No matter the reason, legitimate or not, aggressive driving can cause serious accidents and is never okay. If you see these signs are present in a fellow driver you are sharing the road with, it is best to keep your distance and not aggravate them further. Unfortunately, there is little more you can do except report the aggressive driver to the police and keep yourself safe out of his or her way.
Collect Evidence of the Accident
First and foremost, if you or others around you are injured due to the accident, seek medical attention immediately and call emergency services. When everyone is safe, begin collecting evidence by making a report with the police so the crash is on record. Take photos of your injuries, the vehicles involved, any damages that occurred, and the scene of the accident. Talk to any witnesses and get their statements. Double-check if any CCTVs are in the area that may have recorded the accident. Retain any medical records, bills, receipts, expenses, and invoices as evidence of damages.
Try and get the contact and insurance information from the aggressive driver. Do this carefully and without anger. Provoking an aggressive driver can be dangerous and will get you nowhere. According to the Texas Department of Insurance (TDI), it is not uncommon for aggressive drivers to become aggressive not just behind the wheel, but to others as well. There have been plenty of times where aggressive drivers have used deadly weapons, such as knives and firearms, to kill other drivers when provoked. Your safety is your top concern. Do not threaten or escalate any issues with an aggressive driver, even if it is tempting to fight or argue back.
Damages You Can Claim
There are two types of damages you can claim in your aggressive driving accident, economic and non-economic. Economic damages are damages that can be calculated through receipts, bills, and invoices. These damages are financial hardships you face because of the accident. Some examples include medical bills, lost wages, and vehicle repairs.
Non-economic damages are damages that do not have a dollar amount attached to them. These damages include mental anguish, pain and suffering, disfigurement, loss of enjoyment of life, and loss of consortium. A jury will typically decide the amount of damages awarded, and there is no limit on the amount.
You can also get additional compensation in the form of exemplary damages. If an aggressive driver is found to be extremely negligent or acting out of malice, then you can be awarded up to an additional $200,000 on top of your settlement.
Get Help from a Rowlett Aggressive Driving Accident Lawyer
When insurance companies offer you the initial settlement, never accept it. They are not offering you the true amount of compensation you should be getting. They are only protecting their bottom line. You should always speak to a lawyer first before signing, saying, or agreeing to anything. Do not get lowballed or pressured into paying for the actions of an aggressive driver. As time passes, evidence can deteriorate or get lost. The faster you get help, the faster you can get your compensation.
We can help you fight back against insurance companies and help you win your case. Our Rowlett aggressive driving accident lawyers have years of practice and experience under their belt. Our firm has helped hundreds of clients get the best settlement possible. Your success is our goal. Focus on your recovery, and let us focus on getting you fair compensation. For a risk-free consultation at no cost to you, contact us today at (469) 998-4069.
Frequently Asked Questions