Frisco Car Accident Lawyer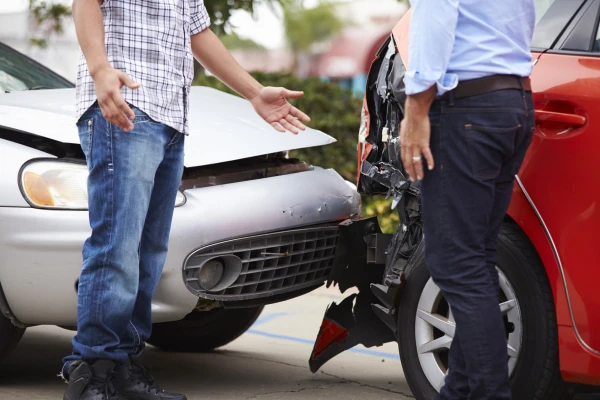 Most of us rely on motor vehicles to get around in our day to day life. We hop in our cars to head to work or school, often without giving a second thought to the dangers we could face. Cars are huge machines that we operate at high speeds around other people. A single slip can lead to a serious accident.
Car accidents in Frisco frequently leave victims with injuries that require expensive medical treatment. Your vehicle may also be seriously damaged after a traffic accident in Frisco, TX. You may be entitled to compensation for your medical and repair bills if someone else caused your accident.
Unfortunately, it can be difficult to get the damages you deserve. Other drivers and their insurance companies can try to stonewall you, refusing to take responsibility for their actions. A Frisco car accident lawyer can step into this situation and fight to get the compensation you need after any collision.
Car Accidents and the Law in Frisco
The vast majority of car accidents are caused when a driver breaks a traffic law, often by:
Driving Under the Influence
Speeding
Driving Recklessly
Many other accidents are caused because drivers are not giving the road their full attention. In fact, the Texas Department of Transportation reported that 20% of all crashes were tied to driver distraction. The state has banned electronic messaging while driving in an attempt to reduce this statistic, but many drivers ignore the law.
Drivers who break the law or behave in a negligent way are breaching their duty to other drivers on the road. This means they can be considered at-fault for the accident. Note that Texas can assign multiple drivers some percentage of blame for the accident.
You can still receive compensation if you are partially at-fault for an accident, unless you are more than 49% to blame for the collision. However, your level of compensation will be lowered if your percentage of fault is higher.
What types of motor vehicle accidents can a car accident lawyer pursue?
Insurance Companies and Car Accidents in Frisco
Texas law requires that all drivers carry insurance policies as a form of protection for other drivers and themselves. In an ideal world, insurance companies would help car accident victims get the compensation they need to deal with their injuries. In the real world, insurance agents often work against innocent victims.
Insurance companies can try to convince you to accept a settlement right away. These settlements are often too small to cover all of your medical bills. Other times, insurance agents will work to blame you for the accident as a way to protect their clients.
A professional car accident lawyer in Frisco can help protect you from these predatory practices. We know how to handle insurance companies and we will not stand by and let them take advantage of you. Our car accident attorneys in Frisco will work aggressively to seek full compensation for your injuries, often by forcing the insurance company to offer you a fair settlement.
Injuries and Damages after a Car Accident
You may be unsure how much compensation you deserve after a motor vehicle collision. Our team of car accident lawyers can examine your case to determine exactly what you are owed. Our auto accident attorneys in Frisco believe in fighting for compensation for our clients.
If I am Injured in a Car Accident in Frisco What Compensation Might I be Entitled to?
You may be entitled to compensation if you are injured in a motor vehicle accident in Frisco, TX. Our Frisco Car Accident Lawyers can help you with the following types of compensation after a car accident. Get help for the following types of compensation after a car accident.
Any Medical Bills
Rehabilitation Costs
Time Missed at Work
Pain and Suffering
Mental Anguish You Experienced
It is important that you contact an expert car accident lawyer quickly after a collision if you suffered any injuries or damage to your vehicle. You only have two years to pursue a car accident claim in the state of Texas, and waiting lowers the chance that you will get the compensation you need.
Do You Need a Lawyer After a Car Accident in Frisco, TX?
You need professional support on your side after any vehicle collision. Our team of Frisco car accident lawyers can provide you with the determined support that you need. Our accident lawyers in Frisco, TX have years of experience handling all motor vehicle accidents, including rear-end collisions, hit and run accidents, and accidents involving drinking and driving in Frisco, TX. You can contact us today for a FREE consultation to find out how our car accident lawyers in Frisco, TX can help you if you are injured in a car accident.
Call us at (469) 998-4069 or fill out our online contact form so we can start fighting to get the compensation you deserve.
Frequently Asked Questions