Grand Prairie Car Accident Lawyer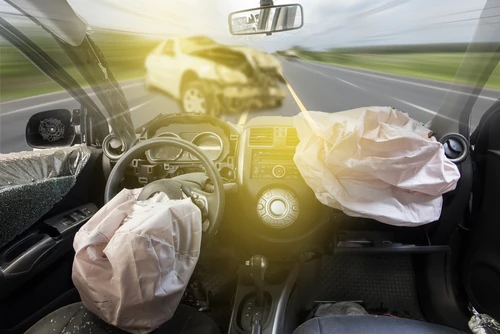 A reportable car accident occurred in Texas more than once per minute in 2018, according to information from the Texas Department of Transportation. This unbelievable statistic means one thing: people need to know what to do after a car crash. If you are injured in a Grand Prairie car accident, one of the experienced Dallas car accident lawyers at our firm can help you work toward maximum compensation. You and your family should not have to worry about finances and paying for your recovery when the crash was not your fault.
At our firm, our Grand Prairie car wreck law firm has helped clients just like you in a variety of different cases. For example, some of our previous clients were involved in accidents like the following.
Truck accidents
Uber and Lyft car crashes
Motorcycle wrecks
Bicycle accidents
Pedestrian accidents
In the past, we have helped clients with injuries ranging from broken bones or burns to spinal cord injuries and Traumatic Brain Injuries (TBIs). Get in touch with us today so that we can start working on your claim.
How Fault Works in My Car Accident Claim
One of the central considerations in any personal injury claim is the issue of negligence or fault. "Fault" is a legal term that essentially means responsibility for the wreck. But sometimes car crashes are not so cut-and-dry. One person could have been speeding, for instance, while the other ran a red light. Or one driver could have been distracted by texting on their phone, but the other may have been following too closely.
Texas deals with this issue by using a concept of proportionate responsibility. In the interest of fairness, the law allows you to sue the other driver even if you share some of the blame for the car accident in which you were injured. There are two main components to this system.
When I Can Sue
You are still able to sue the other driver as long as you are no more than 50% responsible for the crash. If you are 51% at-fault, you cannot sue the other driver. This is sometimes called the 51% Rule.
Lowering My Compensation
The second important part of proportionate responsibility is that any fault that the court assigns to you will reduce your overall compensation. This is done in an equal percentage to that of your fault. For instance, let's say you suffer $100,000 and the court finds you to be 25% responsible for the crash. In that case, your total compensation also would be reduced by 25%, so you would be able to recover a maximum of $75,000.
By using expert witnesses like accident reconstructionists, gathering relevant evidence of the other driver's fault, and providing strong arguments in court, our Grand Prairie car accident law firm can help you get the most out of your claim.
Evidence I Need For My Claim
When you meet with our Grand Prairie car accident lawyers, you should bring along any evidence that you have collected regarding your claim. Our law firm will work diligently to preserve and gather all evidence, but sometimes items at the scene of a car crash go missing or are lost to the weather and other elements. Here are some examples of evidence that might help you build a strong case.
Eyewitness names and contact information
Nearby surveillance or traffic camera footage
Photos of the scene, including damage and road markings
The police crash report
Medical reports
Time is a Factor
It is crucial that you do not wait to file your car accident claim. It is always better to go through a skilled Grand Prairie car accident law firm to ensure that everything is done with the utmost care and experience. But even if you decide to pursue your claim by yourself, you need to be aware of the time limits that apply in your case. The statute of limitations for all personal injury claims in Texas, including car wreck injury cases, is two years. If you wait past that date to file your claim, you may lose the ability to recover any compensation at all!
Our attorneys can manage your case for you, filing all paperwork on time and relieving you of the stress of having to worry about these matters. When you work with our firm Grand Prairie car accident attorneys, you and your family can focus on your recovery without all the minutiae that come with a lawsuit.
Getting My FREE Consultation
At our firm, we know that injured people often worry about the cost of hiring attorneys, paying court fees, and going through the rigors of a lawsuit on top of medical bills, lost wages, and other difficulties. We don't think justice should depend on the size of your bank account. That's why we offer all clients a FREE consultation to discuss how we can help you, and we do not collect a fee unless and until we win you the compensation you deserve.
Schedule your appointment today by calling us at 469-998-4069 or by filling out the form on our contact page. We look forward to getting you your rightful money!
Frequently Asked Questions