What Questions Should I Ask My Car Accident Lawyer?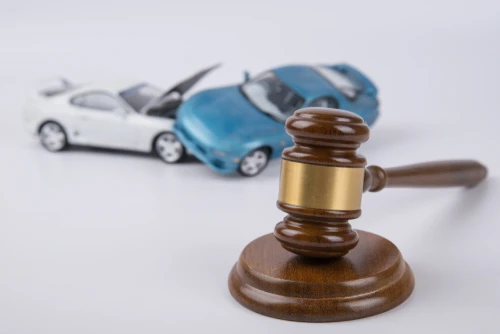 The aftermath of a car accident can be confusing, painful, and overwhelming — not to mention expensive. However, if you did not cause your accident, you may be entitled to compensation that can cover your medical bills, lost wages, and more. If you are working with, plan to work with, or are considering working with a car accident lawyer, there are key questions you should ask them.
Write Down Questions to Ask Your Car Accident Lawyer
Most car accident lawyers will offer a free consultation where you can sit down with them (or meet over a phone call) and go over the most important details. Before your meeting, it's a good idea to write down all of the questions you want to be answered. Once you're one-on-one with your attorney, it can be hard to remember everything you wanted to cover.
If your lawyer is organized and experienced, they might go straight into the answers you need, but it's a good idea to have them prepared just in case. Below, we'll cover some of the most important questions to ask your lawyer.
Information You Should Bring to Your Car Accident Lawyer
Besides questions, here are some other things related to your case to bring to your consultation (if you have them):
Medical bills
Medical records
Pictures from the scene
Witness contact information
Copy of the police report
Records of missed work time
Anything you can bring along pertaining to your case will help your lawyer get a full picture of your situation.
Here are some important questions to ask your lawyer.
What Type of Compensation Can You Expect?
It's incredibly common for car accident victims to underestimate how much their damages are worth. Unfortunately, insurance companies often take advantage of this — and that's why a car accident lawyer can be so vital. Without a lawyer, you run the risk of accepting a settlement that seems fair at the time but doesn't come close to covering all of your costs.
Your settlement should include all losses you face because of the accident, such as:
Medical expenses
Lost wages
Vehicle damage
Pain and suffering
Your lawyer will need to look at both current and future costs that you are facing. If you will probably have future medical expenses, these will need to be included in your claim. Your lawyer won't have a definite number for your damages right away, but they might be able to give you an idea of your compensation potential.
If you have damages resulting from fraud, malice, or gross negligence, your lawyer can also let you know if you are eligible for exemplary damages covered under Texas Civil Practice and Remedies Code section 41.003.
How Will They Handle Your Car Accident Case?
Every lawyer's process looks at least a little different, so this question will give you insight into how your attorney works. Don't be afraid to ask about the steps they take in working on your case. You should feel comfortable speaking with your lawyer because they will be your biggest (and most important) advocate during this time.
Factors that might affect how your lawyer works your case include:
How many parties were at fault in the accident
The at-fault parties' insurance companies
Whether or not you could be partially at fault
The severity of your injuries and other damages
What Is the Timeline for a Case Like Yours?
Ask your car accident lawyer about how long they think it could take to resolve your type of case. This is another situation where they won't be able to give you an exact timeline, as factors can change throughout your case, but your lawyer can give you an idea of how the future will look.
Your lawyer should be committed to settling your case as soon as is reasonable, but not so quickly that you accept the first offer.
What Cases Like Yours Have They Handled Before?
Even if a lawyer and their firm seem experienced, that doesn't necessarily mean they have experience with similar cases to yours. For example, if you were injured in a serious car accident, you'll want a lawyer who has represented many other car accident victims.
What Should You Do to Protect Your Case?
Although hiring a lawyer is the best way to protect your legal rights, there are typically actions you can take yourself to help like:
Taking pictures at the scene
Gathering contact information from witnesses
Getting a copy of the police report
Seeing a doctor as soon as possible
Keeping copies of all medical bills and other proof of your damages
Your lawyer can let you know if there are other things you can do to help your case — now and throughout the claims process.
Will You Need to Sue to Get the Compensation You Deserve?
Thankfully, most car accident cases settle far before they need to go to court, but some cases are more complicated. Your lawyer can let you know if you might end up needing to sue the insurance company for what you deserve. Even if you file a lawsuit, there will still be chances to reach a settlement along the way.
How Much Time Do You Have to File Your Case?
The statute of limitations for personal injury claims in Texas is two years (Texas Civil Practice and Remedies Code section 16.003). That means you typically have two years from the date of your accident. Depending on how long it's been since you were injured, you might have less time than you think.
There are also many steps to take in a car accident case. Your lawyer can give you an idea of how much time each step will take and how long before you'll be able to settle.
Get Help from a Car Accident Lawyer Today, Starting with a Free Consultation
After a car accident, you'll want the best possible lawyer on your side to help you seek the compensation you deserve. Our Dallas car accident lawyers have years of experience helping injured parties like you, and we do not charge you a fee unless we win you a settlement or a verdict in court.
To get started with a FREE, no-risk consultation and get your most pressing questions answered, call us at (469) 998-4069 or contact us through one of our online forms today.
Frequently Asked Questions