Dallas Car Accident Lawyers Cancer Awareness Scholarship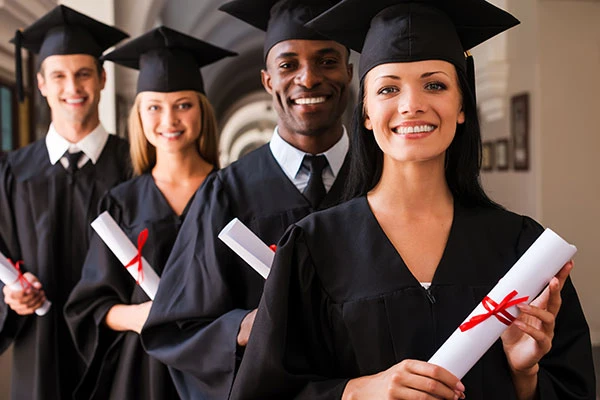 In our continued effort to give back to the community, it is with great pleasure that we are able to announce the first ever Cancer Awareness Scholarship. This $1,000 scholarship will be awarded to one high achieving college student who has battled cancer or been affected by it. We are proud of the work we do to connect drivers with a car accident lawyer who specializes in the specific details of their individual case. We firmly believe that any victim of a car accident deserves proper representation and we work hard to find the lawyer that can provide it. We also believe in supporting the growth and ventures of the next generation pursuing higher education to become the leaders and professionals that make a difference in the world.
Our team has seen how drastically cancer can change a life. We know that the affects of a diagnosis are usually life altering, and the treatment process is often an uphill battle in itself. In knowing this, we still believe that cancer should not be an impediment to fulfilling a person's hopes and dreams. Which is why we want to help a student who has been affected by cancer complete their college education and embark on a path towards a career in the filed of their choice.
It's our hope that this scholarship will inspire young people who have been affected by cancer lead inspired lives and make a difference in the world. We urge all eligible students to apply and we look forward to reading your essays and bestowing this scholarship to a student in need.
Eligibility
You or a loved one has been diagnosed with cancer (any type)
You have been accepted to or are currently enrolled in an accredited university in the U.S. (Both undergraduate and graduate students are encouraged to apply)
You have a minimum 3.0 GPA
Deadline for Applications is June 15th, 2021
Essay Topics
Please select ONE of the listed topics below to write a 500-1000 word essay on:
How has living with you or your loved one's cancer diagnosis affected your plans in life especially with pursuing a higher education?
What's one thing you think would make the biggest difference in how our society treats cancer?
What obstacles do people with cancer face that you would like the general public to know about?
In addition to answering the topic question, please also include a one-paragraph statement on how this scholarship would benefit you. This paragraph will not count towards the word count of your essay, however it will provide us with more insight on your personal situation as a student in need.
How to Apply
To apply for the Cancer Awareness Scholarship please fill out the application form on this page and include the following:
An official high school or college transcript
A 500-1000 word essay responding to one of the three provided essay topics
Terms and Conditions
To view the terms and conditions for the Cancer Awareness Scholarship, please visit this link.
---
Proudly serving all of Dallas including: Allen, Carrollton, Denton, Euless, Flower Mound, Fort Worth, Frisco, Garland, Grand Prairie, Arlington, Cedar Hill, Dallas, Desoto, Irving, Lancaster, Mesquite, Keller, Lewisville, Mansfield, McKinney, North Richland Hills, Plano, Richardson, Rowlett and Wylie.
Frequently Asked Questions