Lancaster Car Accident Lawyer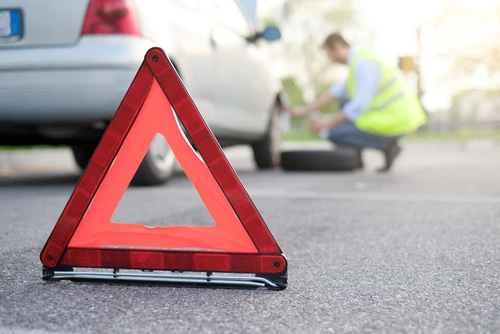 Life after a car accident can be incredibly difficult. Injured people can face significant hardship in the recovery process, loss of income that cripples their finances, uncertain schedules, stressful family situations as everyone adjusts to the changes, and more. With help from an experienced Lancaster car accident law firm like Dallas Car Accident Lawyers, injured people can find relief by seeking significant compensation from the at-fault drivers whose actions or negligence directly caused their injuries.
Local attorneys in Lancaster often have a much better feel for the tendencies of Lancaster court procedures, jury pools, and judges, giving them a head start on planning a successful car accident claim than attorneys from out-of-town. Also, the fact that local lawyers consistently work with local opposing counsel means that the Lancaster attorneys at Dallas Car Accident Lawyers often have a better chance at negotiating amenable settlements to avoid the stress and uncertainty of a trial. If you are injured in a Lancaster car accident, get in touch with Dallas Car Accident Lawyers for help getting your life back in order.
The Experience of Dallas Car Accident Lawyers
As skilled Lancaster car wreck attorneys, we have worked with a wide range of clients who experienced severe injuries. It is helpful to know that your case is in the hands of lawyers who have assisted people in similar situations like yours, such as the following.
Traumatic Brain Injuries (TBIs)
Paralysis
Lost limbs
Broken bones
Burns
Spinal column injuries
We also have experience handling claims with many different fact patterns. For example, our Lancaster car accident law firm has worked on truck accident claims, motorcycle wrecks, pedestrian collisions, bicycle accidents, rollover car crashes, and much more. We have the knowledge necessary to work quickly and efficiently on your case, pursuing compensation for you and your family.
Time Limits for My Claim
The statute of limitations for car accident claims in Texas is two years, according to T exas Civil Practice and Remedies Code §16.003. This means that your claim will become invalid if it is not filed within two years of your car crash. While two years may seem like a long time, the hectic nature of life after a car wreck means that sometimes the filing of paperwork slips through the cracks. At Dallas Car Accident Lawyers, our Lancaster attorneys ensure that all paperwork in your case, from the initial filing to requests for discovery, is submitted within appropriate timeframes to preserve your right to pursue compensation.
Additional Limitations That Apply to My Claim
Without help from a skilled Lancaster car accident law firm, you may not realize that other limitations and deadlines apply to your claim. For example, your claim may involve the liability of the state if the opposing driver was acting within the scope of their job as a government employee. While it is possible to sue the state for compensation in this situation, you may need to file a notice with the Attorney General's office sooner than the two-year statute of limitations. Our Lancaster car accident lawyers have a greater understanding of the law and can ensure that you do not miss any deadlines.
What My Compensation Entails
Compensation in a car accident claim in Lancaster is based on the value of two forms of damages you can suffer as a result of your crash: economic harm and non-economic harm. These two categories, however, encapsulate a wide range of effects. With help from Lancaster car accident lawyers, you can compile a full list of your damages and work toward compensation.
Economic Harm
Damages that are directly financial are called economic damages. They include the objective, monetary harms you experience after a car wreck, such as medical bills, the expense of car repairs, wages lost because of your injury, rental car costs, and similar issues. You can recover up to the amount you were charged or spent on these forms of harm.
Non-Economic Damages
The more subjective forms of harm you suffer, such as physical pain and mental anguish, are known as non-economic damages. While there is no limit to the amount you can recover for these ills, it is often necessary to get testimony from expert witnesses who can attest to appropriate monetary values for non-economic damages. A well-connected Lancaster car accident law firm can help you find the expert witnesses that will help your claim.
Exemplary Damages
A third form of compensation exists, but it is not one that you and your Lancaster attorney do not directly pursue. Instead, these exemplary or punitive damages are awarded by the jury when they believe the opposing driver's actions are especially or egregiously negligent. For example, drunk driving or texting while driving are often cases that include exemplary damages.
Getting My FREE Consultation
Dallas Car Accident Lawyers offers you a FREE consultation to discuss your claim. If you decide we are the right Lancaster car accident law firm for you, we do not collect any fee unless we win you the compensation that is rightfully yours.
Get your FREE consultation today by calling us at (469) 998-4069 or by filling out the form on our contact page.
Frequently Asked Questions