Lancaster Big Rig Accident Lawyer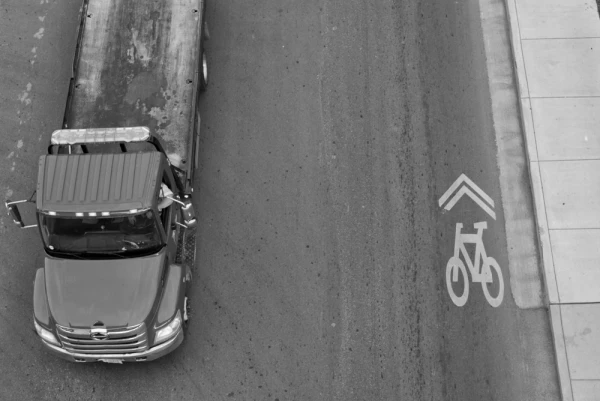 Want compensation after an accident involving a big rig in Lancaster, Texas? Our team can step in to help you secure damages to cover your losses after a collision. You can easily reach out to us following a wreck. Just call (469) 998-4069.
Don't wait to get help on your side after a collision. Start working with a Lancaster big rig accident lawyer immediately. We're here to investigate your accident. Let us file a claim for you or even take your case to court.
Go Over Information About Accidents in Lancaster
Collisions with large vehicles often cause considerable damage to passenger vehicles. Big rigs are some of the largest vehicles on the road in Lancaster. They are a kind of commercial truck. Some people call big rigs by other names. You could hear them called semi-trucks, tractor-trailers, or 18-wheelers.
We understand how to help you after an accident with one of these large vehicles. You are also not alone if you were struck by a commercial vehicle here in Lancaster. There were over 4,000 commercial vehicle accidents in Dallas county in 2019. This information came from the Department of Transportation (TxDOT).
You can reach out to us if you were hurt in an accident. We're also here to assist you if you lost a family member in a fatal big rig accident. Allow our wrongful death lawyers to provide you with considerate legal advice in this situation.
Steps to Take After a Lancaster Big Rig Accident
It's important that you handle a big rig accident in Lancaster the correct way. There are a number of recommended steps for you to take after your collision. Many of these steps should occur before you leave the scene of the wreck. Make sure that you:
Call the police and tell them about the accident
Speak with the truck driver and witnesses to get contact information
Take pictures of your injuries and the damage to your vehicle
Make sure that you seek immediate medical care if you were hurt in the truck accident. Allow a medical professional to assess your injuries and provide you with treatment. You should also contact a Lancaster big rig accident lawyer to get legal assistance.
We won't make you wait to get legal assistance in your corner after a collision. Start discussing your legal options now by calling (469) 998-4069. Let us provide you with straight-forward answers to your legal questions now.
Causes of Big Rig Accidents in Lancaster
A lawyer can immediately focus on determining the causes of your accident. This is important, as you may only receive damages if a lawyer shows that someone else caused your accident. Accidents are often caused by:
Big rig drivers
The company that employs the driver
The company that constructed the truck
Truck drivers often cause accidents if they break driving laws. They can cause a collision if they speed or fail to operate their big rig in a reasonable way. For example, they may pass improperly or fail to yield the right of way.
In other situations, the trucking company could be at-fault. This occurs when companies fail to perform appropriate maintenance on a truck. Perhaps the company hired drivers that were not qualified to operate a big rig. This could lead to liability for an accident.
Finally, there are cases where big rigs are manufactured with serious defects. These defects could easily end up causing an accident. In this situation, the company that made the defective truck or the defective part could cause a collision.
Compensation for Lancaster Big Rig Accidents
We're here to help you get compensation to cover your losses after a big rig accident. Contact us if you want damages for your healthcare expenses and other losses. We'll go over all of your losses to ensure they're properly covered.
In many situations, our team can negotiate with insurance agents on your behalf. This can lead to a settlement with the insurance company. Settlements allow you to secure damages without going to court. However, we also know how to prepare a lawsuit for you here in Lancaster.
A Lancaster Big Rig Accident Lawyer Can Help You
Talk to a Lancaster big rig accident lawyer if you were hurt in a collision. Let us offer you comprehensive legal assistance today. We'll build a strong claim for you. Find out more by calling us at (469) 998-4069. You can also complete our online contact form. Get legal help in your corner right now.
We'll provide you with a free consultation right here in Lancaster.
Frequently Asked Questions