Dallas Big Rig Lawyer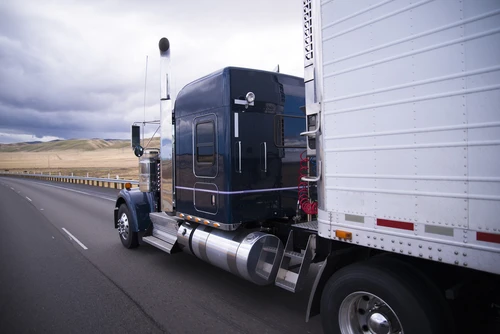 If you or someone you love was in an accident in Dallas, Texas involving a big rig, and you want to file a lawsuit against the other driver, you need to be careful in how you go about it. In typical car accidents, you are facing just one other driver and their insurance company – which can be hard enough on its own.
With an accident involving a big rig, not only are you going up against the truck driver and their insurance company, but you also must face the company behind the driver and its insurance company. Companies like these typically have deep pockets and skilled lawyers. This is not the kind of situation you should ever think about facing alone.
Our Dallas big rig lawyers have the experience and know-how to get you a fair outcome for your case. Call us at (469) 998-4069 and learn what you need to do to get started. You are under no obligation to retain us, so if you just need advice, do not hesitate to call. The sooner you know what to do in cases like these, the better.
Discussing Your Case with a Dallas Big Rig Lawyer
If you were involved in a crash involving a big rig and you would like to discuss your case with a Dallas big rig lawyer, then it is a good idea to have a synopsis of your case prepared in advance. That way, when you give us a call, you have all the information at the ready, which allows us to provide you with a timelier response.
When we set up an initial consultation with a potential client, some of the questions we need answers to right off the bat include:
Do you know what caused the accident? For instance, did you notice the driver texting or perhaps falling asleep at the wheel?
Did you or anyone in your vehicle suffer an injury or death in the accident?
If you suffered an injury, did you need to be hospitalized and/or take a leave of absence from your job during your recovery period? Do you have copies of those medical bills?
Was your vehicle damaged in the accident? How severely?
Did you call the police after the accident? Did they give you a copy of their report?
Of course, we may, and probably will, require more information than this, but this is just a brief overview of the questions that apply to almost every case. You can then fill us in on more of the specifics, and we can advise you on how you should best proceed with your case – even if you ultimately decide not to hire us.
Potential Pitfalls
Your best move after an accident involving a big rig is to sue the other driver. This, of course, means involving the driver, their company, their insurance company, and the insurance company of the company they work for.
When you consider the fact that insurance companies are for-profit businesses, as are trucking companies, that is a lot of clout to go up against by yourself. There are a lot of parties here who are going to fight their hardest to ensure you get as little payout as possible.
While you can file your lawsuit on your own in an attempt to save some money, you are likely to lose either on a technicality under the law, or because you receive so much pressure from the other side that it feels like it would be worth it to settle just to make them go away.
While this may sound like the breath of fresh air you were hoping for, you will be kicking yourself if you realize down the line that while settling for $5,000 seemed like a good idea at the time, you could have easily walked away with three to four times that much.
Remember, just because you walk into court without a lawyer does not mean the truck driver, or the trucking company, will do the same. This is not a fight they are going to take lightly – and neither should you. After all, this will (hopefully) be the only time in your life that you will ever have to fight a case like this. You could maximize your chances at a positive outcome by going all in and hiring a Dallas big rig lawyer.
If You Were in an Accident with a Big Rig in Dallas, Texas, We Can Help!
Accidents involving big rigs are formidable. You are supremely lucky if you are able to walk away from one. Do not let the other driver get away with being so negligent as to put your life and the lives of your loved ones in jeopardy.
Give our Dallas car accident lawyers a call today at (469) 998-4069. We can give you the advice you need to give you the best possible shot at winning your case. You are under no obligation to retain us, and your initial consultation is free. So do not let "the other guy" bully you around – he's already done enough damage as it is. Call us today, and we'll help you fight to get the outcome you deserve for your case!
Frequently Asked Questions