Garland Big Rig Accident Lawyer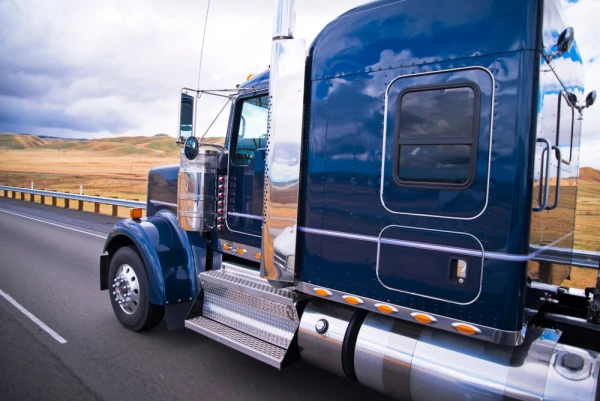 Big rigs are very large commercial vehicles. These vehicles play an important role in the economy around Garland. Unfortunately, they may also be involved in major accidents. A collision with a big rig could leave you facing serious injuries and vehicle damage
You can get help in this situation by contacting a big rig accident lawyer in Garland. Reach out to our team to get legal help on your side. We're ready to help you seek compensation, just call us at (469) 998-4069. We're ready to take on your claim right now.
Information About Traffic Accidents in Texas
There are many traffic accidents every year in the state of Texas, according to the Department of Transportation (TxDOT). Over 250,000 people were injured in these crashes in the year 2019. Around 15,000 people had serious injuries. There were also over 3,000 fatalities.
Many of these accidents involve commercial vehicles. Commercial vehicles are very large. They weigh much more than other vehicles and can cause significant levels of damage. You may hear these vehicles called many different names, including:
Big rigs
18-wheeler
Tractor-trailers
We're ready to help you after any collision with a large vehicle. You can reach out to one of our Garland big rig accident lawyers for help today.
Types of Big Rig Accidents in Garland
Big rigs in Garland can end up involved in any kind of accident. Some of the most common accidents involving large vehicles include:
Head-on collisions
Rear-end collisions
Side-impact collisions
These accidents can cause serious injuries. Other big rig accidents in Garland could result in a fatality. We're here to help if you lost a loved one in a big rig accident. Reach out to us for compassionate care and a discussion of your legal options. Just call (469) 998-4069. Let us assess all of your needs right now.
Causes of Garland Big Rig Accidents
You can receive compensation if someone else caused your big rig accident in Garland. This makes establishing fault for your accident very important. We're ready to start investigating the causes of your accident right now. Let us:
Speak with eyewitnesses who saw the accident
Review your police report
Work with accident reconstruction specialists
Taking these steps may help us show that the big rig driver caused your collision. These drivers can cause accidents when they break the rules of the road. Some drivers may speed or attempt to cut between lanes of traffic. Other big rig drivers may tailgate other vehicles.
Sometimes, big rig drivers drive while they are fatigued. This can make it harder for them to pay attention to the road. They could even end up falling asleep behind the wheel. Any of these actions could result in a big rig accident in Garland.
Your Compensation for a Big Rig Accident in Garland
You could get compensation to cover your losses after a Garland big rig accident. You might receive a monetary award for your economic losses, for instance. This kind of compensation could help you pay for your medical bills and vehicle repair costs. You could also get economic damages for your time off at work and your lost earning potential.
A lawyer can also focus on bringing you non-economic damages compensation. This kind of compensation focuses on your pain and suffering. You can speak with a lawyer to review the value of your economic and non-economic losses.
Methods to Resolve a Big Rig Accident Claim in Texas
In many cases, big rig accident claims in Garland end with a settlement. You can settle your case with the insurance company representing the big rig driver, and that settlement may provide you with damages for your losses. However, some settlements are insufficient to cover all of your losses. In this case, you might want to file a lawsuit here in Garland.
A lawsuit allows you to get compensation through the court system. However, you should know that you could end up facing court fees if you sue the driver who hit you. It may also take a significant amount of time to resolve a lawsuit here in Texas. This means it could take longer to get compensation for your losses.
Contact a Garland Big Rig Accident Lawyer Right Now
You're not alone if you were struck by a big rig here in Garland. You can get help on your side immediately if you reach out to a member of our team. Call (469) 998-4069 or complete our online contact form to reach a Garland big rig accident lawyer.
We provide a free consultation to help you after a big rig accident.
Frequently Asked Questions