Garland Personal Injury Lawyer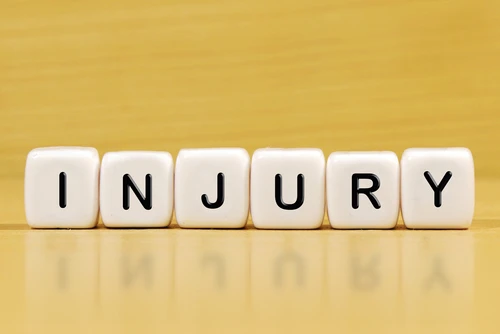 If you've been injured in a traffic accident that was not your fault, you're probably facing a mountain of medical bills. You're worried. You're angry. Let our Garland personal injury lawyers do what they do best — take on the insurance companies on your behalf. We handle all of the phone calls, paperwork and investigating while you focus on your recovery. Our personal injury law firm is known for standing up to the big insurance companies, and we have a record of winning.
We have decades of experience negotiating settlements in personal injury cases, and taking them to court when necessary. Insurance companies have a team of attorneys who do nothing but try to fight insurance claims or reduce the amount the insurance company pays out. Having a Garland personal injury lawyer on your side can help you get the insurance settlement you need, and deserve.
Sometimes, the other driver's insurance company will call you while you're still in the hospital recovering from your injuries. Did you know you don't have to speak with them without a lawyer at your side? In fact, we recommend that you don't speak with the other driver's insurance company until you have spoken with a lawyer. Whatever you do, don't agree to an insurance settlement, or sign any papers, until you have consulted a personal injury lawyer. Many times, a quick offer is not the best offer you can get and doesn't come close to covering your medical bills and other damages.
Specializing in Traffic Accidents With Injuries
Our Garland personal injury lawyers specialize in helping clients who have been seriously injured in traffic accidents. More and more crashes happen every day in the Garland area, including Dallas County, Collin County, and Rockwell County. According to the Texas Department of Transportation (TXDOT) crash report statistics, in 2017, in Garland alone, there were  19 crash fatalities and 148 people who suffered serious injuries in traffic accidents. We help people who have been injured in all sorts of traffic accidents, including:
Each of our personal injury lawyers has handled these types of cases hundreds of times before. We know what to expect, and the questions to ask.
When You Can Seek Damages
If you are less than 51% at fault in the accident, you can seek damages. Your first route is to file a claim with the other driver's insurance company. In certain circumstances, there may be a third party involved in the accident, in which case you would file a claim with them as well. Our personal injury lawyers can help you determine which insurance companies to file claims with. We can also help you negotiate a settlement that covers all of your damages, both current and future.
We can also file a lawsuit if the insurance companies are not acting in good faith, and trying to deny your legitimate claim, or give you a low-ball settlement.
Types of Damages You Can Claim
There are several types of damages you can claim, depending on the circumstances of your accident, and the extent of your injuries. These include compensatory damages, future damages, non-economic damages, and punitive damages.
Compensatory Damages
Compensatory damages are designed to compensate you monetarily for your losses. These include payments for your out of pocket expenses, including:
Medical bills, such as an ambulance fee, hospital bills, doctor's bills, physical therapy, prescription medications, etc.
Property damage costs, such as repairs or replacement of your vehicle and any items in it that were damaged
Lost wages — You are entitled to the payment of any wages you lost due to the accident.
Future Damages
Future damages come into play if you are seriously injured or disabled as a result of the accident. You really need a personal injury lawyer on your side to help calculate future damages, as we need to consult with medical experts and financial experts. Examples of future damages include:
Loss of future wages or earning power
Future medical costs
And more, based on your individual circumstances
Non-Economic Damages
Non-economic damages are those intangibles that we work with you and look at legal precedent as well as previous jury awards to come up with a dollar figure for. Examples of non-economic damages include:
Pain and suffering
Loss of companionship
Disfigurement
Physical impairment
Punitive Damages
Punitive damages are not economic damages and are designed to punish the other driver. Punitive damages are allowed in drunk driving accidents or other accidents where we can prove there was malice or gross negligence.
Compensatory damages, and, to a lesser extent, future damages can be covered in an insurance claim. Recovery of non-economic damages and/or punitive damages usually means going to court.
Our Garland Personal Injury Lawyers Can Help if You've Been Hurt
With the help of our skilled Garland personal injury lawyers, you're on an even footing with the insurance companies. And remember, you don't pay us a penny unless we win you money. Call our personal injury law firm at 469-998-4069 today to set up a free case evaluation. You can also use our contact form and we'll get back to you quickly.
Frequently Asked Questions