Garland Oversized Loads Accident Lawyer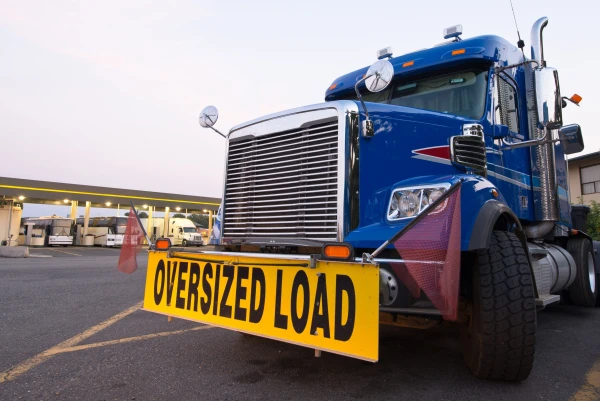 Some commercial vehicles in Garland haul oversized loads. Oversized loads exceed the standard regulations for length, width, or weight in Texas. In many cases, truck drivers are allowed to haul these loads as long as they secure the correct permits.
However, just because a driver can haul an oversized load does not mean they won't cause an accident. A Garland oversized loads accident lawyer may help if you are struck by one of these large trucks. Call us at (469) 998-4069 to discuss building a claim to get compensation for your losses.
Find Out More About Oversized Loads in Texas
Oversized trucks need to get a permit before they drive on the roads around Garland. These permits are available through the Department of Motor Vehicles (DMV). The DMV requires drivers to acquire a permit to ensure they're prepared to handle such a large vehicle.
The DMV offers some single-use oversized load permits. Other drivers may get permits that last for a longer period of time. There are many different kinds of permits for hauling oversized loads. Some are specifically for moving buildings, hay, farm tools, or cranes.
Truck drivers may acquire these permits and still cause an accident. We're standing by to help you in this situation.
Risks Associated with Oversized Load Accidents in Garland
All large commercial vehicles may cause significant amounts of damage in the event of an accident. Oversized loads are often dangerous because they weigh so much more than "normal" vehicles. Their tremendous size may make it harder for:
Drivers to check their blind spots
Drivers to slow down appropriately
Drivers to take a turn in a safe way
These vehicles may take up a significant portion of the road. This means they could interfere with traffic moving in the other direction. It may be very dangerous to attempt to pass an oversized vehicle, as you may not be able to see around them.
Additionally, sometimes these vehicles over-balance due to the size of their load. They may end up causing a rollover accident if they tip over while driving. You may contact us after any kind of large truck accident by calling (469) 998-4069. Start working with an oversized load accident lawyer in Garland right now.
Forms of Compensation for Garland Oversize Load Accidents
You may want to secure damages for your losses after an oversized load accident in Garland. A lawyer may get to work on bringing you compensation right away. Depending on your situation, you could receive economic and non-economic damages. Economic damages cover things such as your:
Medical expenses
Wages lost at work
Vehicle repairs
Non-economic losses do not have a direct cost tied to your accident. A lawyer may help you get non-economic losses to cover your pain and suffering. You may even receive exemplary damages in some situations. These damages are designed to punish the driver who caused your accident.
It's important to note that you may only get compensation if someone else was at-fault for the collision. Allow us to begin investigating your collision right now. We're ready to review your police report and interview witnesses. Our team also works with accident reconstruction specialists in some cases. We're ready to show that a truck driver was at-fault for your collision in Garland.
Resolve a Garland Oversized Load Accident Claim
Not all claims involving oversized load accidents are resolved in the same way. However, many of these claims are handled outside of court. Your lawyer may gather evidence about what happened in your case and then file a claim with the truck driver's insurance company.
This may lead to a period of negotiations with insurance agents. These negotiations often result in a settlement. Settlements provide you with compensation while allowing you to avoid a lengthy and expensive trial.
However, sometimes insurance agents may refuse to treat you fairly after an oversized load accident. They may even try to blame the accident on you. We're here if you want to file a lawsuit against the driver who hit you. Let us assess all of your legal challenges, starting right now.
Call a Garland Oversized Loads Accident Lawyer Today
You may immediately begin working on a claim after an oversized load accident in Garland. Just reach out to a member of our team for help. We're ready to discuss your unique situation today with a free consultation. You may reach out to us when you want help from an oversized loads accident lawyer in Garland.
Reaching us is simple. Call (469) 998-4069 to speak with a team member. We also have an online contact form for you to fill out.
Frequently Asked Questions