Should You Collect Any Evidence At The Scene Of A Car Accident In Texas?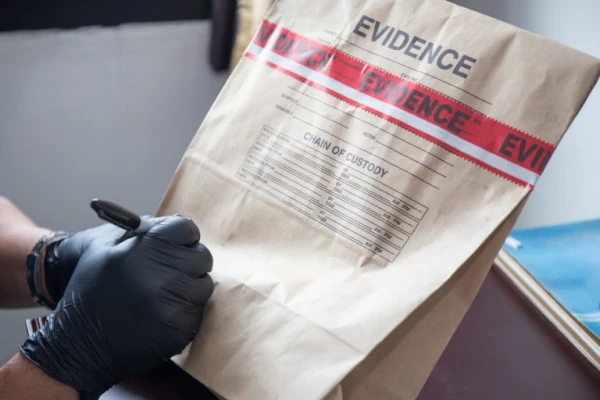 If you have been involved in a car accident in the state of Texas, you absolutely can – and should – collect evidence to support your case. The more evidence you have to support your case, the better your chances are at recovering the damages you're entitled to.
Collecting Evidence While in an Ambulance
If you're injured in an accident to the point where you require an ambulance, you may think there's not much you can do to collect evidence. However, that's not actually true. The first thing you can do is call the police. The officer(s) will then draft up and file an accident report.
Information contained within the report typically includes:
The time of and location at which the accident happened
The weather and traffic at the time of the accident
The type of accident that took place
Who was injured in the accident and how badly
Who called in the accident and who responded to it, including the ambulance driver
Another thing you can do is contact a Dallas car accident lawyer. A lawyer can visit the scene of the accident and take pictures of the location. The lawyer can also reach out to experts in the fields of investigation and accident reconstruction to determine what actually caused the crash and to what extent the other driver was responsible.
Further, police reports, while helpful, can sometimes actually hurt your case. This is because police officers aren't specifically trained on the ins and outs of car accidents, so they may report something as looking like it was your fault when really, it was the fault of the other driver. The only way to know whether such a report can help or hurt your case before you present it as evidence is to have a lawyer review it first.
Gathering Information
While you're waiting for the police to arrive, you can take down some information about the other driver, including his or her:
Name and contact information, including driver's license number
Insurance policy number
Make, model and registration number of the other driver's car
You can even take your own notes to jog your memory later on, like how the sun's glare was preventing you from being able to see the car in front of you. Or how the other driver should have known better than to stop short on a slippery road, which caused him to rear-end you. All of the details you can remember at the time can help your case later on. Jotting them down keeps them fresh in your memory.
Do not, however, talk to the other driver about the accident. Anything you say can be construed as an admission of guilt. Keep your discussion to exchanging only the above information so as not to compromise your case.
Don't Sign Anything
Just like you shouldn't talk to the other driver about the accident, neither should you sign anything before going over it with a lawyer first. It may seem as simple as a statement that the other driver drafted up while waiting for the police, stating what happened and asking for you to acknowledge it with your signature. But you can't know what you're locking yourself into – or out of – until you discuss such a statement with an experienced Dallas car accident lawyer.
The same goes for insurance companies. The last thing insurance companies want to do is pay your bills, whether their guy was at fault for the accident or not. Don't feel intimidated because an insurance company wants you to sign something. If you're being put into an uncomfortable position, you can always ask a lawyer to review something that someone is asking you to sign before you sign it.
Proving A Car Accident In The State Of Texas
If you have just been in a car accident in the state of Texas, and you know the other driver was at fault, you will need to collect evidence to prove your case. It might be in your best interest to hire a Dallas car accident lawyer to take charge of your case.
A lawyer can evaluate all of the evidence you've collected and decide whether you have enough to prove your claim. And if you don't have enough evidence, the lawyer may be able to rely on his or her experience to collect more. If you're interested in speaking with one of our experienced, no-nonsense lawyers, fill out our contact form, or call us at 469-998-4069 to get started.
We charge you no fees whatsoever unless we win, so give us a call today!
Frequently Asked Questions