Do Insurance Companies Cover Parking Lot Accidents?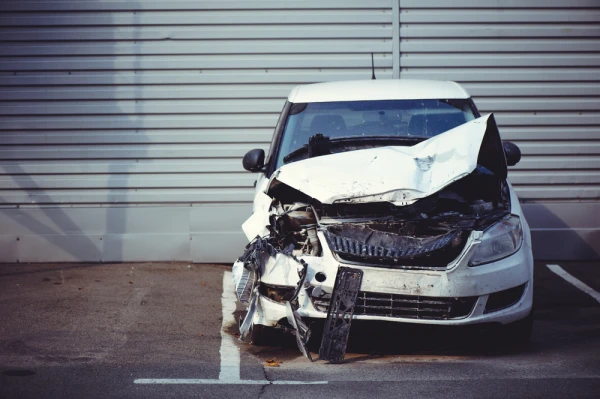 If you file a claim for a parking lot accident, the insurer treats it like any other claim. But the details matter. It depends on who was at fault for the accident.
Not sure what the insurance company will cover after your accident? Read on below and speak with a lawyer. We can get you a FREE consultation with an experienced lawyer. Call us today at (469) 998-4069 or contact us online.
When the Insurance Company Covers a Parking Lot Accident
After a parking lot accident, it matters who's at fault. The responsible driver will determine which insurer covers the crash.
If Someone Else Was at Fault
If another driver caused the crash, their insurance company is responsible. The driver's insurer should cover your:
Medical costs.
Lost wages.
Vehicle damage.
Pain and suffering.
You can file a claim with the other driver's insurer for your damages. Thankfully, most parking lot accidents are minor. You might only have vehicle damage or small injuries.
Make sure you know your full costs before filing your claim. Your vehicle damage or injuries might be more severe than you first realize. See a doctor and get your car checked out to be sure.
Insurance companies do not like to pay much on claims. Be prepared when building your case. To protect your rights, contact a parking lot accident lawyer early on.
If You Were at Fault
If you caused the accident, your insurance is responsible for the damages. Your auto liability coverage should pay for the other driver's expenses. The injured driver can file a claim with your insurer.
Your insurer might cover some of your costs, too. According to the Texas Department of Insurance (TDI), you have these options:
Collision coverage pays for vehicle repairs or replacement.
Personal injury protection (PIP) coverage pays for your medical bills, lost wages, and other costs.
Medical payments coverage pays your medical bills.
Coverage varies by state. All Texas insurers offer PIP coverage. If you don't want it, you must tell your insurer in writing. If you don't have some of the above coverage, you might have to pay for your costs.
Determining Who Was at Fault
Insurance companies will investigate after a parking lot accident. They'll examine the claim, evidence of damages, and witness statements. After reviewing the evidence, the insurer will determine who was at fault.
Insurers usually find one driver to be entirely at fault. However, sometimes both parties are partially to blame. The insurer will contact you with their determination.
Don't Trust the Insurance Companies
Insurance companies are for-profit businesses. They will look for ways to pay less on accident claims. After the accident, the at-fault driver's insurer might:
Offer you a very low settlement upfront,
Tell you that you don't need a lawyer,
Downplay your vehicle damage and injuries,
Ask you to give a recorded statement, or
Do something else to undermine your claim.
If the insurer finds you at fault, but you know the other driver was at fault, don't give up. A parking lot accident lawyer can help. They can show what really happened and fight for your rights.
If you're not sure who caused your accident, speak with a lawyer. Don't admit blame if there's a chance you weren't responsible. Your lawyer can investigate to uncover the truth.
To get a FREE consultation with an experienced lawyer, call (469) 998-4069 or contact us online. We know how to build a strong claim. We'll also deal with the insurance company for you. Reach out today for a FREE consultation.
When You Can't Find the At-Fault Driver
Many parking lot accidents happen when:
One car hits a stationary object in the parking lot,
A driver hits a vehicle with no one inside, or
The at-fault driver flees the scene.
If you hit an object in a parking lot, your insurer might cover certain damages we've mentioned above. Most commonly, a driver walks out to their car and realizes someone hit it. Or, a driver crashes into another vehicle but promptly leaves the parking lot.
If you can't find the person who hit your car, look to see if they left a note. Ask around and talk to any potential witnesses. Find out any information you can about the other driver.
If you can't identify the at-fault driver, insurance considers the accident to be a hit-and-run. Your uninsured motorist coverage should pay the damages. You will need to report the incident to your insurer.
What a Parking Lot Accident Does to Your Insurance Rates
Insurers treat parking lot accidents the same as crashes on public streets. If you were at fault for the accident, it will probably increase your premium. If you have accident forgiveness that applies, you might be okay.
Other consequences of a parking lot accident can include:
Points on your driver's license
Traffic tickets
DUI or additional charges
If another driver caused your accident and you file a claim with their insurer, it shouldn't affect your insurance rates.
What to Do After a Parking Lot Accident
If someone else hits your car in a parking lot, here's what you should do:
Contact your insurance company. Tell them what happened. They will let you know what happens next.
Take pictures of your vehicle damage. Photograph any injuries you have. Show the entire accident scene, including vehicle positions.
If the driver is present, write down their name, contact information, driver's license number, and insurance information.
Talk to any witnesses. Ask what they saw, then get their contact information.
To be safe, see a doctor after a parking lot accident. You might feel okay, but some injuries take time to show up. Get checked out to make sure you aren't hurt.
Before you file your claim, get a clear picture of your damages. It's also best to contact a parking lot accident lawyer. Your lawyer will ensure you don't miss anything.
Talk to a Parking Lot Accident Lawyer at No Cost Today
If you were the victim of a parking lot accident, get help today. We can connect you with the best attorney for your case. We do not charge a fee unless we win for you.
To get your FREE, no-risk consultation, call (469) 998-4069, or contact us online today.
Frequently Asked Questions