What Is a Hit-and-Run Crash?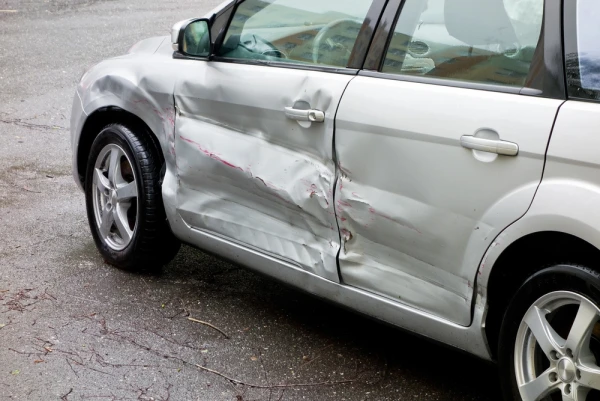 Hit-and-run accidents are some of the most frustrating. They're also devastating. But what exactly is a hit-and-run crash? And what if you were involved in one?
What "Hit-and-Run" Means
A hit-and-run is when someone causes an accident and leaves the scene. The driver might hit another vehicle, a pedestrian, or an object. Either way, the driver knowingly leaves the scene.
Research from the AAA Foundation for Traffic Safety shows that:
Over one hit-and-run happens every minute in the U.S.
In 2018, hit-and-run deaths were the highest ever on record.
Hit-and-runs had a 60% increase in the past 10 years.
Almost 65% of hit-and-run crash deaths are pedestrians or bicyclists.
No matter how severe the damage is, a hit-and-run crash is illegal. A driver who leaves the scene can face severe consequences.
If someone injured you in a hit-and-run, talk to a lawyer today. We can connect you with a hit-and-run attorney for FREE. To get a FREE consultation, call (469) 998-4069 or contact us online today.
How the Law Treats Hit-and-Run Crashes
The specific laws vary by state, but all drivers should stop and pull over if they are involved in an accident.
Texas Transportation Code Section 550.021 covers what to do in Texas. A driver in an accident with injuries or death should:
Immediately stop at the scene
Return to the scene if they did not stop at the scene
See if anyone involved in the accident needs aid
Stay at the scene until following Texas Transportation Code Section 550.023 below
What to Do at a Hit-and-Run Crash Scene
When an accident causes injuries or death, the at-fault driver should give the following to anyone hurt or involved:
Name and address
Vehicle registration number
Auto insurance company
Driver's license (if requested)
Reasonable assistance
If anyone injured needs or asks for medical attention, the at-fault driver should help. That might mean taking them to the hospital or arranging transportation.
The driver should also call the police to report any accident with injuries, death, or more than $1,000 in property damage. Most hit-and-run accidents fit this description.
Hit-and-Run Accident Penalties
If a driver does not follow the above laws, they are guilty. The legal consequences depend on the damages:
If the hit-and-run accident killed someone, it's a second-degree felony.
If the crash seriously injured someone, it's a third-degree felony.
If the accident injured someone in another way, the driver could face:
Up to five years in prison
Up to a year in county jail
Up to $5,000 in fines
Both a fine and prison or county jail
A hit-and-run crash can also raise insurance premiums by a lot. If another driver injured you or damaged your vehicle, you can take action. A lawyer can help you file an insurance claim.
Even if you did not see who caused your accident, a lawyer can help investigate. With enough investigation, they might identify the at-fault driver. To discuss the details during a FREE consultation, call (469) 998-4069 or reach out online.
One Hit-and-Run Accident Exception
There is one situation where you can leave the scene without talking to the other driver. If someone hits another car while no one is around, they should look for the vehicle's driver or owner. If they find that person, they should give their name and address.
If the at-fault driver can't find the car's driver or owner, they should leave a note. The note should be in a place the driver can easily see and find it. The letter should contain the driver's name and address and a description of what happened.
If someone does not do the above, it's:
A Class C misdemeanor for less than $200 in damage, or
A Class B misdemeanor for $200 or more in damage.
If no one is around, the at-fault driver might consider just leaving. But this is not smart. Traffic cameras might have recorded the crash. Someone else nearby might have seen what happened.
A driver should stay at the scene and come clean. If not, the penalties will far outweigh any benefits of fleeing.
Types of Hit and Run Crashes
A hit-and-run crash can involve:
Another vehicle
Multiple vehicles
A pedestrian
A bicyclist
A motorcyclist
A stationary object
A parked car
If you were a hit-and-run victim, act quickly. You might be able to identify the guilty person.
Tips for Figuring Out Who Hit You and Ran
Here are some things you can do to help yourself after a hit-and-run.
Document the Scene
Right after the crash happens, take pictures. Photograph any injuries and vehicle damage you have. If you can, snap photos of the at-fault driver or their car.
See if you can remember anything about the driver's description or license plate. You can provide this information to the police and your lawyer. If you did not see the accident happen, still take pictures and note any vital details.
Note anything helpful about the scene. For example, maybe you saw traffic cameras nearby. If anyone might have seen the crash, talk to them and ask what they saw. Ask for their name and contact information.
Call the Police
Call 911 and report the accident. Make sure the police create an accident report. Tell the police any details you know about what happened.
Get Medical Attention
If you have severe injuries, get medical treatment immediately. Even if you feel okay, see a doctor just in case. Some accident injuries take time to show up fully.
Contact a Lawyer
Once you are stable, call an experienced car accident lawyer. The sooner you can do this, the better. Your lawyer can help you gather information to find the at-fault driver.
Car accident lawyers have access to experts and other resources to build your case. At the very least, schedule a free consultation to know your options.
Talk to a Hit and Run Accident Lawyer for Free Today
Our Dallas car accident lawyers have helped countless hit-and-run victims. Our communication and dedication are unmatched by other law firms. We'll connect you with the best attorney for your case at no cost.
When working with us, you won't pay a fee unless we win for you. Plus, the consultation is FREE. To schedule your FREE consultation, call (469) 998-4069 or contact us online today.
Frequently Asked Questions