What Happens If You Cause an Accident While Drunk?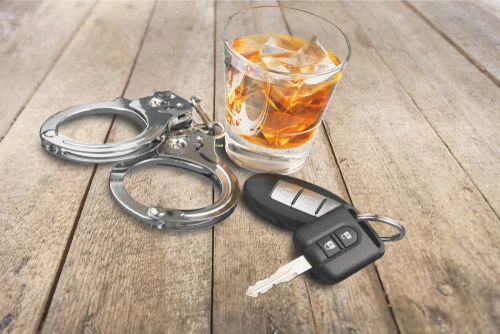 Drinking and driving is a crime that comes with significant legal penalties, including mandatory rehabilitation, possible jail time, and heavy fines. Plus, a person injured by a drunk driver can seek compensation in a civil lawsuit for the harms they experienced. The reason that drunk driving is treated so seriously is that drivers who are drunk have a strong propensity to cause crashes that are far worse than typical wrecks. They lack the ability to respond to changing stimuli on the road, such as cars entering the roadway or switching lanes, sharp turns, and even simple road equipment like traffic lights or stop signs.
If you cause an accident while drunk, you may seriously or even fatally wound another person. Not only will you have a significant blot on your record and face legal penalties that can affect the rest of your life, but you will have to live with the guilt of harming or killing someone else. Attorneys like those at our firm will work diligently to get the injured people the justice they deserve.
Legal Penalties I May Face
The consequences of drunk driving are harsh. The Texas Department of Transportation estimates that a person is harmed or killed in a car crash involving drunk driving about every 20 minutes. Since this is such an important and life-threatening issue, the laws are designed to punish drunk driving as much as possible. Possible consequences for a Driving While Impaired charge (DWI) include the following.
License Loss
For your first DWI offense, you may lose your license for a period of up to one year. You will also be required to pay between $1,000 and $3,000 every year, for three years, in order to retain your license during that time. Subsequent offenses may cost you a license suspension for up to two years, and a DWI with a child under the age of 15 in the car adds an extra 180 days of license loss.
Fines
The fine for your first DWI offense can be up to $2,000. For the second offense, the amount increases to $4,000. A third and subsequent offense skyrockets the fine to $10,000 maximum. An additional fine of up to $10,000 may be charged to you if you have a child under the age of 15 in the car with you when you get your DWI.
Incarceration
After a drunk driving conviction, you can face significant jail time. A first offense garners anywhere from three days to 180 days; a second offense earns between a month of jail time and a year; a third offense can cost you anywhere from two years to ten years in prison. DWIs with children in the car come with an additional penalty of up to two years in a state jail.
Ignition Interlock
Finally, you can face the requirement of ignition interlock installation in your car if you are charged with a second or third DWI within five years of your first offense. An ignition interlock is a mobile breathalyzer attached to your car that prevents the car from starting if it detects alcohol on your breath. In order to start the car, you must blow into the interlock device every time.
Civil Penalties I May Face
All personal injury claims, such as the ones that follow drunk driving car accidents, involve economic and non-economic damage compensation. These categories split the harm that is done to the injured person into those harms that come with dollar amounts already attached and those that do not. For example, you can expect to pay for the injured person's medical bills, car replacement or repair, lost wages, pain and suffering, loss of enjoyment in life, and even more damages if you are the cause of their injuries. But drunk driving also comes with another possibility: exemplary damages.
Exemplary Damages
In cases that the jury or judge finds to involve serious, unreasonable, egregious negligence, they may decide to award additional compensation called exemplary damages. Texas Civil Practice and Remedies Code §41.008 limits the amount the jury can award, but it is still a very large amount. You can be ordered to pay whichever of the two following amounts is higher.
$200,000
Twice the injured person's economic damages, plus up to $750,000 of their non-economic damages
What I Can Do If I Am Injured By a Drunk Driver
If you are in a crash with a driver who is drunk, you should get in touch with a skilled law firm that handles Dallas drunk driving accident claims. At our firm, we have just such experience.
We provide all clients with a FREE consultation to evaluate each potential case that comes our way. If you decide to hire us as your law firm to get you the compensation you deserve, we work on a contingency basis, which means we do not collect a fee until and unless we win you compensation. We don't get paid unless you get paid.
Schedule your appointment with our Dallas drunk driving car wreck lawyers today by calling our office at 469-998-4069 or filling in your information on the form on our contact page.
Frequently Asked Questions