What Should I do After a Drunk Driving Car Accident in Dallas?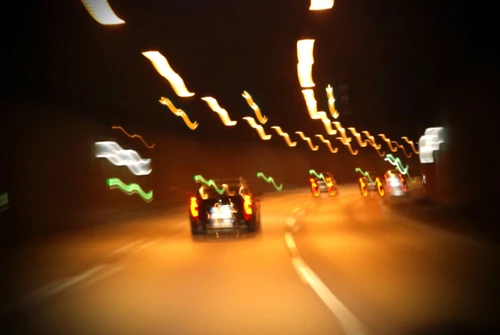 Drunk driving accidents rank among some of the most insidious car crashes in popular opinion, and with good reason. Due to the fact that drunk drivers have slower reaction times, are largely unaware of their surroundings, and have lowered inhibitions toward risky driving, accidents caused by them can result in devastating injuries with lifelong complications. If you are in a drunk driving accident, you should get the medical care you need, make sure that a police officer comes to the scene of the crash, and get in touch with experienced Dallas drunk driving car accident lawyers who can help you fight for the compensation you deserve.
Dallas Car Accident Lawyers has experience in the local court system and has worked on a wide variety of car accident claims with a range of different fact patterns. We understand what it takes to secure the compensation you need after your drunk driving wreck, and we know how local judges and juries react to these cases. Our knowledge is best put to use by getting you the compensation that justice demands.
I Should Call Police to the Scene
The first step you should take after a drunk driving car accident if you physically are able to do so, is to contact the police. They can document the scene of the accident in a crash report and may arrest the person on suspicion of driving while impaired. Though a criminal case against a drunk driver and a civil case for compensation are two different legal entities, elements of a criminal case may be used in your claim, in some situations. Regardless, it is always better to have a record of the person's drunk driving so that you can avoid their denials in the future.
I Should Get Immediate Medical Care
After a drunk driving accident, you may experience severe injuries. Even if you do not feel injured, sometimes the flood of adrenaline after a car crash can mask underlying medical issues. Not all injuries are apparent on the surface, either. You may think you have no real injuries, but you may have internal bleeding, fractured bones, or even a Traumatic Brain Injury (TBI) resulting from damage to your brain. Get medical care as soon as possible both to avoid your condition worsening and to establish care for your claim.
In Texas, you may recover compensation for your medical expenses up to the amount that you were charged or spent on those services, according to Texas Civil Practice and Remedies Code §41.0105. But if the insurance company of the at-fault driver sees that you waited for a significant amount of time before seeking medical care, they may challenge the notion that the injury for which you sought care is a result of the accident. The sooner you establish care, the less chance the insurance company has of denying the tie between your injuries and the actions of their insured driver.
I Should Collect Evidence at the Scene
Another step you can take to preserve your right to compensation is to collect evidence at the drunk driving accident scene. While attorneys can work to secure and preserve more evidence later, you can give them a head start by taking pictures of the accident scene and damages, getting contact information and statements from potential eyewitnesses, noting the locations of any nearby surveillance or traffic cameras, and getting driver's license and insurance policy information from the at-fault driver.
You can also obtain copies of your medical records after you have received care. It will help your car accident attorney to have all available information that may be pertinent to your case at an initial consultation. That way, they can better judge the value of any potential compensation that may be available to you.
I Should Contact an Attorney
Drunk driving car crashes may seem straightforward, but the process of getting compensation can be complicated. Plus, you may have a limited capacity to handle all of the requirements of a personal injury claim while you recover from your injuries. Instead of adding the stress of an arduous legal process, get in touch with skilled Dallas drunk driving car accident lawyers who can take that stress of your shoulders.
A Lawyer Can File My Claim
The statute of limitations for personal injury claims in Texas is two years from the date of your car crash. That may seem like a long time, but life after a wreck can be hectic. Let your attorney file your claim and handle all paperwork so that you can focus on recovering from your injuries.
A Lawyer Can Negotiate a Settlement
Some drunk driving accident claims may end up settling before trial. This could be a good option if the value of your claim does not leave you with much after potential court fees. Whether through negotiating the matter or through alternative resolution options, a skilled attorney can sort out which option is best for your case.
I Should Get a FREE Consultation Today
Dallas Car Accident Lawyers offers our clients a FREE consultation to discuss the details of their claims. We also do not collect a fee unless we win you the compensation you deserve. If you are injured in a drunk driving accident in Dallas, call our lawyers at (469) 998-4069 or schedule your consultation online by filling out the form on our contact page.
Frequently Asked Questions