Allen Car Accident Lawyer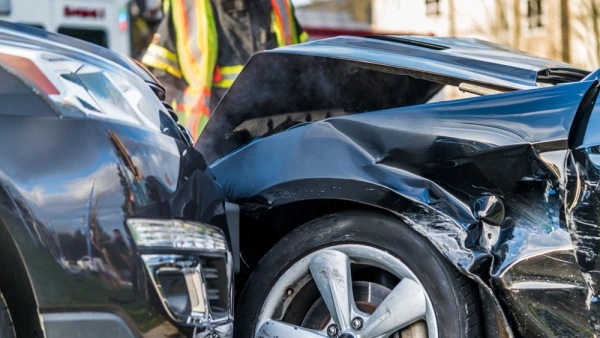 You can be left with lots of questions after a car accident in Allen. Many accident victims aren't sure how they're going to pay their medical bills after a serious injury. Other drivers might not know how they're going to repair their vehicle, or if it will need to be replaced.
How Can an Allen Car Accident Lawyer Help Me After an Accident?
The truth is that you do not have to handle these bills on your own if another driver caused your accident. The at-fault driver is legally responsible for compensating the victims of their negligence, though they often try to get out of paying damages.
What damages can be recovered after a car accident in Allen, Texas?
All Medical Expenses
Damages to Your Vehicle
Lost Wages Due to Injury
Pain, Suffering, and Mental Anguish
We have experience helping our clients get compensation. We can even provide you with the legal help you need if you lost a loved on in a wrongful death car accident.
Frequently Asked Questions
Is Texas a No Fault State for Auto Accidents?
Texas is not a "no fault" state. On the contrary, Texas is what is called a "comparative fault" state. In Texas, each driver has to take financial responsibility for any accident in which they are more than 50% at fault. Most drivers do this by carrying liability insurance.
When Should You Talk To An Insurance Adjuster After A Car Accident?
In the state of Texas, if you have been involved in a Dallas car accident, you should report the accident to your insurance company right away, especially if you weren't at fault. This can help support your case when you attempt to collect damages from the other party. You also may receive a phone call from the other party's insurance company. This you must handle with caution.
Can You Sue A Hit And Run Driver in Texas?
An accident involving a hit and run driver in the state of Texas can be a disorienting experience. You can't always be prepared for the unexpected, but you might expect that the driver who caused the accident would stick around. This can make for an unpleasant experience, potentially involving damage to your vehicle and/or injuries to yourself and the people you're with.
Car Accidents Can Occur Anywhere in Allen
Many of us spend so much time in our vehicles that we take the risks associated with motor vehicles for granted. However, there was not a single day without a traffic accident in Texas in the year 2017. These accidents occur everywhere, with the highest number of accidents taking place on undivided roads with four or more lanes in urban areas, according to the Texas Department of Transportation.
Texas Car Accident Statistics in Last 10 Years
After analyzing the data on the number of accidents in the State of Texas from 2008 to 2018, it follows that the number of fatal accidents increased from 3,479 to 3,639 and the Estimated Economic Loss of all motor vehicle crashes increased from $ 22,900,000,000 in 2008 to $ 38,400,000,000 in 2018. Thus, there is a negative trend towards an increase in the number of expenses. A sharp trend has been observed since the beginning of 2014. Thus, the state government is forced to constantly monitor the situation with motor vehicle crashes. (Official statistic Texas Department of Transportation).
You deserve professional help if you were injured in any kind of car accident. We can help you if you were hit from behind or head on by another driver. Our team can even provide you with the assistance you need if you were hit by an uninsured or underinsured driver.
It is vitally important that you reach out to an expert car accident lawyer right away, regardless of the type of accident you experienced. You only have two years to file a car accident lawsuit in Texas, so it is important that we begin working on your case immediately.
We'll Stand Up to Insurance Companies for You
At-fault drivers often rely on their insurance companies to get out of paying fair compensation to their victims. You will likely be approached soon after an accident by an insurance agent that may offer you a settlement. These agents often appear very friendly, but they are generally trying to get you to accept an offer that will not cover all of your expenses.
We understand the ploys used by insurance companies and we won't fall for them. Our firm operates under the belief that all of our clients deserve the possible compensation for their injuries. We will take on the insurance company on your behalf to fight for a fair settlement.
If we cannot negotiate a suitable settlement, we are ready to file a car accident lawsuit for you. Our team has a record of success in Allen courts and we're ready to work aggressively to bring you the damages you deserve.
You Deserve Fair Treatment from a Car Accident Lawyer
You have a lot on your plate after a car accident. You need to be able to focus on recovering and repairing your vehicle. In some situations, you may have lost a loved one. The last thing you need is to worry that your car accident lawyer is treating you unfairly.
We are focused on offering all of our client's service they can trust. We will begin working on your case with a free consultation so you can get immediate information about your legal options. Additionally, our legal team of personal injury lawyers in Dallas will not accept any payment for legal fees unless we get you the compensation you need.
What are the Risks Types to a Pregnant Woman in Car Accident in Allen, TX?
If you become seriously injured in a car accident while pregnant in Allen, TX you may have some concerns about injuries to yourself and your unborn child. Some common car accident injuries a pregnant woman can experience include the following:
Premature birth
Miscarriage
Cesarean section
Hemorrhaging
Birth defects

Placental abruption
If you are injured in a car accident in Allen, TX while pregnant contact our Allen, TX Car Accident Lawyers to get help with your car accident while pregnant claim today.
Our Allen Car Accidents Lawyers Can Help Right Now
Uncertainty and worry are normal emotions to feel after a car accident. You can get help relieving any anxiety by reaching out to our team of Allen car accident lawyers today. We have years of experience ensuring our clients get the compensation they need to move forward with their lives. Let us start working on your case today with a FREE consultation.
You can contact us right now by filling out our online contact form or calling (469) 998-4069.
Frequently Asked Questions