Allen Rear End Collisions Accident Lawyer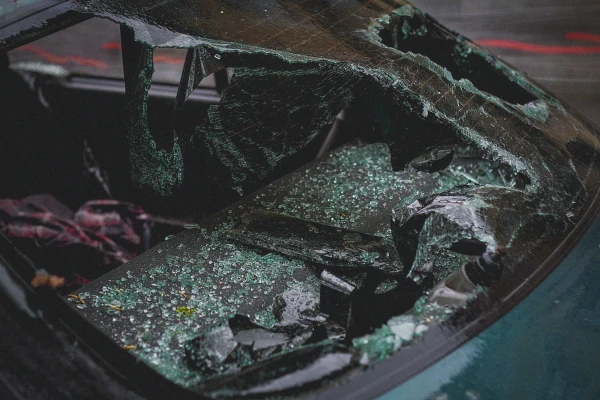 Though they constitute some of the more common kinds of car wrecks, rear end accidents still have the capacity to cause serious injuries that can have life-threatening or life-altering effects. The best option for a person who has been injured in one of these collisions, whether it involves two vehicles, a bicycle vs. a vehicle, or even a pedestrian, is to get in touch with a skilled Allen rear end accident lawyer.
At our firm, a Dallas car accident law firm, our Allen attorneys are dedicated to providing high-quality legal representation while protecting and preserving the best interests of our clients. In addition to giving you a better chance at significant compensation, our attorneys work to relieve you of the additional stress that litigation can bring. We collect and preserve evidence, negotiate with defendants (even big-name defendants such as rideshare companies like Uber and Lyft), argue in court, and handle the paperwork that comes along with filing a claim.
Identifying Defendants
Any opposing driver involved in the accident that caused your injuries may be a possible defendant, but there are other sources of compensation that you may not realize at first glance. Our Allen rear end accident lawyers will work to identify and file claims against any individual or company that may be liable for your injuries, increasing your compensation options.
Drinking Establishments
Under what is commonly known as the "dram shop law," Texas Alcoholic Beverage Code §2.02, you may be able to sue a drinking establishment in the event that your collision was caused by a drunk driver. This may be possible in your case if either of the following conditions applies:
The drunk driver was obviously intoxicated while still being served alcohol at the establishment.
The driver was served alcohol while being underage.
Trucking Defendants
When your accident involves a tractor trailer, it may be possible to seek compensation from other parties in certain situations. For example, the trucking company may be responsible for damages if their policies cause drivers to ignore safety regulations, manufacturers can be liable for injuries caused by improperly designed or installed parts, etc.
Of course, taking on big companies and corporations often requires a skilled legal hand to combat highly paid defense attorneys. Our Allen rear end accident lawyers can help you make sure your rights are protected in the face of these adversaries.
Government Entities
In some situations, your rear end collision could be caused by a government employee in the course of their job. For instance, you may be hit by a municipally-owned bus, a dump truck, or some other vehicle operated by the government. It is especially important that you seek experienced legal counsel for these accidents, as special rules may apply.
Getting the Most Compensation For My Claim
In every personal injury claim in Allen, the opposition likely will not offer the full sum of compensation you are owed. Negotiations between the parties' attorneys seek to arrive at an agreeable amount, with your lawyer working to meet your needs and the other side's lawyer trying to keep the settlement as low as possible. If the case proceeds to trial, the goal of the defendant will be to pay as little as possible.
The Allen rear end accident attorneys at our firm, a Dallas car accident law firm, work to increase your compensation by providing evidence of your damages and of the other driver's fault. This starts by compiling a list of all the harms you have suffered.
Economic Harms
Damages that affect your finances are referred to as economic harms. They can include things like medical bills, lost wages, and the cost of vehicle repair or replacement.
Non-economic Harms
On the other hand, non-economic harms include the suffering you endure that cannot be immediately attached to a bill or receipt. In other words, they consist of more subjective damages like physical pain, mental anguish, loss of enjoyment in life, and similar problems.
Exemplary Damages
Extra compensation may be awarded at the jury's discretion in cases like texting and driving accidents. Reserved for situations in which the jury decides that the at-fault driver acted with particular recklessness, the amount of exemplary damages is limited to the higher of the two following amounts:
200,000
Twice your economic damages plus up to $750,000 of your non-economic damages
Allen Rear End Accident Lawyers Can Help My Claim
In addition to dealing with all of the documents, negotiations, depositions, contacting of witnesses, courtroom argumentation, and legal strategies, the Allen rear end accident attorneys at our firm, a Dallas car accident law firm, can help in other ways. We collect evidence like pictures, video footage, expert witness statements, bills, receipts, and a variety of important items that help pin blame on the at-fault driver and ensure that your compensation is evaluated.
Our attorneys provide potential clients with a totally FREE consultation to discuss the details and viability of your claim. Then, should you choose to bring us on as your representatives, we pledge not to collect a fee until we have successfully concluded your bid for compensation.
To get in touch with us, fill out your basic information on our contact page or call a representative at 469-998-4069. Let us use our experience and knowledge on your behalf today.
Frequently Asked Questions