Allen Bicycle Accident Lawyer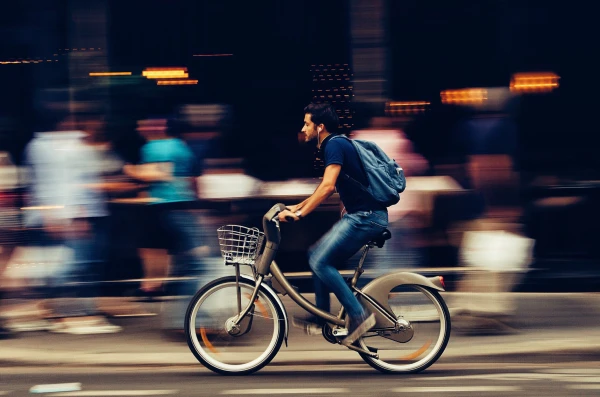 Often seen as a great way to exercise and see the sights of local cities, riding bicycles has become more in-fashion as a way to reduce a person's carbon footprint and help the environment. However, bike riding does come with some risks. Bicycles provide very little protection for their riders, leading to a higher chance of significant injuries when crashes occur. Fortunately, the Allen bicycle accident attorneys at our firm, a Dallas car accident law firm, can help injured bicyclists get the compensation they deserve from at-fault vehicle drivers. Some of the injuries suffered by clients that we have represented include:
Paralysis
Loss of limb
Broken bones
Traumatic Brain Injuries (TBIs)
Spinal injuries
Lacerations (or "road rash")
Dallas Car Accident Lawyers is a local personal injury firm that seeks to assist injured people during some of them most tragic times of their lives. We understand that these collisions can result in long medical recovery times, stressed families, mounting bills, and packed schedules. Instead of increasing the stress by trying to handle your claim on your own, let our experienced Allen bicycle accident lawyers work for you.
What I Can Sue For
The amount of compensation for which you sue the other party consists of your compensable damages. These come in two primary categories for everything from texting and driving accidents to straightforward rear end collisions: economic harms and non-economic harms. By collecting evidence like witness testimony, phone records, surveillance or traffic camera footage, police reports, and more, your attorney can compile a list of all of the damages you have suffered.
Financial Harms
The economic damages you suffer include anything that directly affects your finances. Examples of typical harms of this nature are lost wages as a result of your injury, the cost of replacing or repairing your bicycle and other property, and your mounting medical bills. You are limited in the amount you may pursue for damages in this category to the actual money you are charged, pay, or lose for these harms.
Non-economic Damages
The other kind of harm is non-economic harm. Items in this category do not have a direct impact on your back account, but they still should be compensated from the person who caused your injuries. Examples include physical and mental suffering, pain, change in outlook, loss of companionship with a spouse, and similar issues. There is no limit for the amount that you may seek for these kinds of harms in Texas.
Other Compensation
Though not a category of compensation for which you may sue, sometimes juries award additional compensation called exemplary damages. Designed to punish egregious behavior from at-fault drivers, this extra compensation often comes up in cases involving drunk driving. According to Texas Civil Practice and Remedies Code §41.008, a jury may award you, at their sole discretion, the higher of the following two amounts:
Twice your economic damages, plus up to $750,000 of your non-economic damages
200,000
When I Can Seek Compensation
Deciding whether you should sue for compensation is a personal choice, but there are two main components to remember when figuring out the viability of your claim. First, you want to ensure that you file your claim within the deadline set by the statute of limitations. Secondly, you need to consider the likely apportionment of blame in your case.
The Statute of Limitations
All personal injury claims in Texas, including Allen bicycle accident claims, have a statute of limitations of two years set by Texas Civil Practice and Remedies Code §16.003. In other words, a claim is only viable if you file it within two years of the initial accident. Though the case itself may extend beyond that deadline, you must have the paperwork filed in court by that date or risk losing your right to pursue compensation.
Fault and My Claim
The other consideration when deciding to sue for compensation is your portion of fault in a crash. This is because Texas uses a theory called proportionate responsibility, also known as the "50% rule." Essentially, fault affects your claim in these two primary ways:
You may sue for compensation as long as you are not more than 50% at fault.
Your compensation is reduced by your percentage of fault.
In other words, if you suffer $100,000 in damages and the court finds that you are 20% at fault, your eventual compensation will be reduced by 20% to an award of $80,000. Through evidence and argumentation, our Allen bicycle accident lawyers can work to pin more fault on the opposing party, increasing your compensation.
If you are injured in a bicycle accident, do yourself and your family a favor by bringing our experienced Allen attorneys into your case. We have worked with everything from simpler claims to more complex negotiations with rideshare companies like Uber and Lyft, so we are prepared for all the complications that may accompany your claim.
Remember: we do not collect a fee unless and unless we win you the compensation that justice demands. To get your 100% FREE consultation with our skilled Allen bicycle accident lawyers today, fill out the form on our contact page or call us at 469-998-4069.
Frequently Asked Questions