Allen Big Rig Accident Lawyer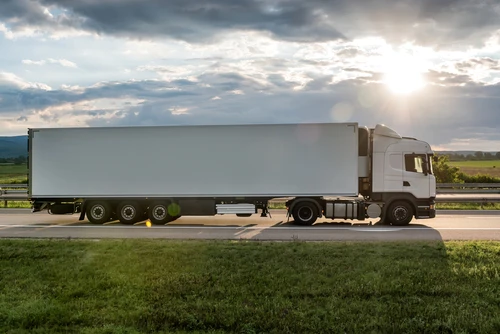 Hurt in a big rig accident in Allen? Focus on getting compensation for your losses after a commercial vehicle accident by contacting a member of our team. We're ready to start building a claim for you, just call us at (469) 998-4069.
Let an Allen big rig accident lawyer focus on your unique needs after an accident. Let us build your claim and work to show that the truck driver caused the collision. We understand strategies that work to handle insurance agents after an accident.
Statistics About Commercial Vehicle Accidents in Allen
Big rigs are a type of commercial vehicle. These vehicles often haul different kinds of freight throughout the state of Texas. You may hear people use different terms to describe big rigs. Some of the common terms used for these vehicles include:
18-wheelers
Semi-trucks
Tractor-trailers
The Texas Department of Transportation (DOT) records the number of commercial vehicle accidents that occur every year. The DOT breaks these accidents down based on the county where they occurred. Allen is located in Collin county. In 2019, there were 578 commercial vehicle accidents in Collin county.
We're here to help if you were one of the many people hurt in a big rig accident in our area. You don't have to wait when you reach out to us. Get help from a legal team located close to you by reaching out to us today.
Causes of Big Rig Accidents in Allen
It's important to consider the causes of your accident after a collision in Allen. You may only get compensation if a big rig accident lawyer in Allen shows that someone else caused the collision. In many cases, big rig drivers cause these accidents because they are:
Exceeding the speed limit
Failing to yield the right of way
Tailgating other drivers
Driving while fatigued or drowsy
Backing up improperly
However, big rig drivers are not always at-fault for a collision in Allen. In some cases, the trucking company may hold responsibility for a collision. For example, let's say that the company failed to properly maintain their vehicles. In this case, they may end up liable for a big rig collision.
These collisions may also occur due to defects in the truck. In this case, the big rig manufacturer could be at-fault for your accident. We're here to dig into the specific causes of your accident right now. Allow us to discuss your situation. Call (469) 998-4069 to begin working on your claim.
Injuries Associated with Allen Big Rig Accidents
A big rig accident in Allen may leave you facing serious injuries. Big rigs are very large, heavy vehicles. If they strike your car, you could end up dealing with:
Broken bones or fractures
Head or brain injuries
Back, neck, or spinal cord injuries
Abrasions, cuts, or burns
Organ damage and internal injuries
Medical care is often very expensive here in Allen. This means you could end up facing rapidly rising healthcare expenses. Fortunately, the driver who caused your accident may need to cover your medical bills in some cases.
We're ready to help you get compensation for your emergency medical care. You may also receive compensation for your time in a hospital, medical procedures, and rehabilitation. In some cases, a lawyer may bring you compensation for your lost wages at work and your vehicle repair costs.
Build a Claim After a Big Rig Accident in Allen
You may take immediate steps to get compensation after a big rig accident in Allen. Depending upon your situation, a lawyer may work to negotiate with insurance agents for you. We know that insurance companies are primarily concerned with their bottom line. That's why we focus on bringing you a settlement that covers all of your losses.
We're also ready to stand up for you if insurance companies treat you unfairly. You may rely on us to help you file a lawsuit in some cases. A lawsuit allows you to take the person who caused your accident to court. Let us work to bring you a verdict in your favor, starting right now.
Talk to an Allen Big Rig Accident Lawyer Today
There's no reason to wait to get help if you were struck by a big rig in Allen. Members of our team are standing by to work on your claim immediately. You may reach us if you complete our online contact form. You may also call (469) 998-4069. Take these steps to reach out to a big rig accident lawyer in Allen.
Focus on your specific situation with a free consultation.
Frequently Asked Questions