How Long Does a Truck Accident Claim Take to Settle?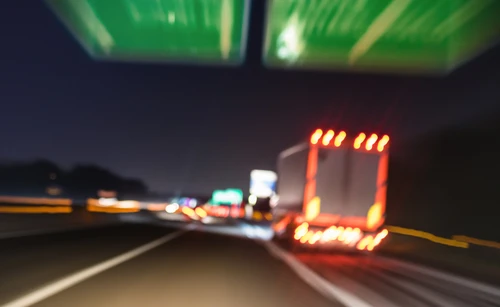 The majority of truck accident claims in Dallas are resolved outside of the courts through a settlement with the insurance company. You cannot get compensation in this situation until your claim is settled. This raises the question: how long does a truck accident claim take to settle?
In this article, you will learn the possible timeline for settling a truck accident claim in Texas and review different factors that could impact your ability to settle your claim right here.
The Time-Frame to Settle a Truck Accident Claim Varies
It does not take a set amount of time to settle a truck accident claim in Dallas. In fact, every claim may take a different amount of time to settle. The time it takes to resolve your case could depend upon:
The severity of your injuries.
Your lawyer's ability to demonstrate that another driver caused the accident.
If your accident had an obvious cause that is difficult to dispute, your settlement may be resolved fairly quickly. However, it could take much longer to resolve your claim if there are complications regarding who caused the accident.
Investigating a Truck Accident Claim Takes Time
In order to secure compensation after a truck accident, your lawyer may need to show that someone else caused your collision. Insurance companies often resist handing out compensation after a truck accident. They may even do their own investigation to try to blame you for the collision.
Your lawyer may get to work on building your claim right away by:
Visiting the scene of the accident.
Reviewing the police report about the collision.
Speaking with eyewitnesses.
Working with accident reconstruction specialists.
All of these steps take time. It could be a lengthy amount of time if your accident was complicated. Your lawyer may need to determine if another driver caused the collision by breaking the rules of the road, driving while distracted, or driving under the influence of alcohol or drugs.
However, taking the time to build a strong claim with the help of a lawyer may allow you to settle your claim with the insurance company.
Your Injuries Must Be Treated Before You Can Settle Your Claim
You should be aware that your recovery from a truck accident may play a serious role in determining how long it takes to settle your claim. In many cases, truck accident lawyers will advise you not to settle until you've recovered as much as possible from your injuries.
It's important that you wait until you reach your point of maximum recovery, as your settlement should cover your medical expenses. If you settle before you are healed from the accident, you may end up settling for less compensation than you require.
Your lawyer may also review all of your medical records to ensure your losses are adequately covered. Depending upon your situation, you could receive compensation for your:
Emergency medical care and the ambulance ride.
Stay in the hospital.
Medical testing and procedures.
Medications and physical therapy.
A lawyer may also take time to factor in your lost wages at work when handling your truck accident claim. Additionally, it may require extra time to consider the cost of your pain, suffering, and mental anguish following an accident.
Insurance Agents May Try to Drag Out a Settlement
Many insurance companies use specialized tactics to try to get out of a settlement after a truck accident. One of these tactics focuses on delaying the negotiation process. They may attempt to make you wait a long time on a settlement in the hopes that you will eventually give up or accept a subpar offer.
A lawyer may help you during the lengthy negotiation process with insurance agents here in Dallas. Your lawyer may be familiar with the tactics used by insurance agents in our area. Additionally, a lawyer may be able to provide you with advice if insurance agents simply refuse to settle your case fairly.
In some situations, a lawyer may even advise you to take your claim to court. Find out more about your claim by contacting a truck accident lawyer right now.
Speak to a Lawyer About Settling Your Truck Accident Claim
How long does a truck accident claim take to settle? It's difficult to determine exactly how long your claim will take to settle, as it may depend upon how long it takes you to recover. Find out more about the specific timeframe for your claim by contacting a Dallas truck accident lawyer right now to get a free consultation.
You may reach us by calling (469) 998-4069 or completing our online contact form.
Frequently Asked Questions