What Happens if Your Insurance Lapses and You Have An Accident?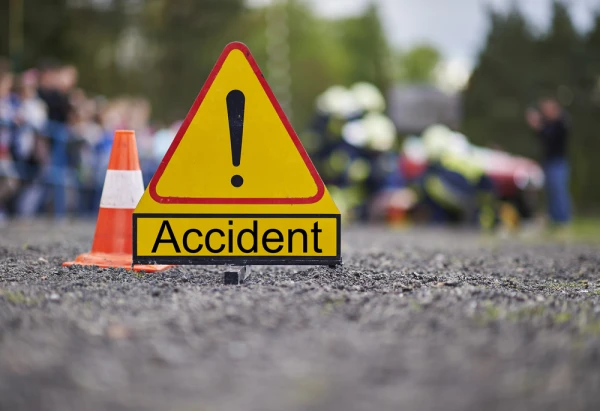 If you cancel or don't renew your auto insurance, there are consequences. No one should drive without car insurance. But if you do and you have an accident, here's what to expect.
No Coverage for Your Costs
If you live in a fault state, you're responsible for an accident you cause. Your insurance would cover the injured driver's costs.
Without insurance, you'll have to pay out-of-pocket. You'll also have to pay for your medical expenses and vehicle damage. If the other driver's injuries are severe, they might sue you. The costs of an insurance lapse can be life-changing.
If your insurance lapsed before the crash, you probably can't backdate coverage. Backdated insurance pays damages for an accident before you bought coverage. This coverage is rarely an option, especially after insurance lapses.
Steep Fines
You'll face fines if you get caught without insurance.
After the accident, police officers will check your insurance coverage. Texas insurance companies send policy information to TexasSure. Officers can verify your insurance status through TexasSure.
According to Texas Transportation Code Section 601.191, not carrying insurance is a misdemeanor crime:
You will face a fine between $175 and $350 for a first offense.
Another conviction means a fine between $350 and $1,000.
Fines vary per state and situation. Check with your state laws and penalties.
Higher Insurance Rates
Having an accident with lapsed insurance affects your future costs, too. When you try to restart your coverage, the insurer might quote you double your previous rates.
Suspended Driver's License
Sometimes, lapsed insurance coverage can cause you to lose your license. A suspended license makes transportation much more difficult.
Vehicle Impoundment
If you lease your vehicle, the lender might impound your vehicle. Most leasing companies require you to carry full coverage.
What Happens if the Other Driver Was at Fault?
If you cause your accident, the consequences are much worse. If the other driver caused the crash, you might get off easier.
If the police determine the other driver was entirely at fault, their insurance should pay for damages. However, you can still face fines for not having coverage. You also won't have access to collision and other no-fault coverage that helps pay your costs.
What to Do if the Other Driver Was Uninsured
If the at-fault driver has no insurance, they will face the consequences mentioned above. You also won't be able to file a claim with them for compensation.
If you have uninsured motorist (UM) coverage, however, you can turn to your insurer. Your UM coverage should help pay for medical costs, lost wages, and other costs.
If you have trouble getting the compensation you need, contact a lawyer. A car accident lawyer can help ensure the insurance companies treat you fairly. If necessary, they can also help you sue the other driver.
What Causes Insurance Lapses
If you miss a payment, your insurer won't immediately cancel your policy. Most states have a grace period between 10 and 20 days. According to the Texas Department of Insurance (TDI), you get a 10-day notice.
Check with your insurance policy to be sure. Some insurers require 30 days' notice before canceling. Other companies will let you cancel at any time.
Insurers can also cancel your policy within the first 60 days. They can cancel your policy if:
You stop paying your premiums.
You have a suspended driver's license.
You file a fraudulent claim.
If you don't pay your premium soon enough, your coverage might lapse. It's essential to keep track of payments and notices.
Handling an Insurance Lapse
If your insurance company cancels your coverage, here's how to react.
Contact the Insurer
Call your insurance representative. Ask them why you no longer have coverage. Their answer will let you know how to fix the situation.
Learn Your Renewal Options
See if the insurer can reinstate your policy. You can usually get your coverage restored if you still have time to pay a late premium. If your insurance isn't canceled yet, you won't have to renew.
Get New Coverage (if Necessary)
If it's too late to reinstate your coverage, start a new policy. Don't wait to get coverage again. Any moment without insurance is a risk.
A new policy might be more expensive, but it's worth it. You might want to shop around with different companies. That's fine, but choose a plan soon. Also, don't drive until you have coverage.
How to Handle an Accident with Lapsed Coverage
If someone hits you and your insurance has lapsed, it's a tricky situation.
If your insurance has currently lapsed, your insurer might deny your claim. However, some insurers will still cover you if you've made your late payment and been with them for a long time.
It's best to contact a lawyer if you have trouble. Your lawyer can look at your policy and legal options. If your insurer is mistreating you, your lawyer can help.
How a Car Accident Lawyer Can Help
If another driver caused your accident, you still have options. The other driver is still responsible for your costs. A car accident lawyer can help you seek compensation. Call (469) 998-4069 today for your free consultation.
When another driver is at fault, their insurance company pays the damages. However, if you don't have insurance, you might have trouble with your claim. Your lawyer can protect your rights by:
Gathering evidence from the accident scene.
Determining fault in the crash.
Calculating your damages.
Building a strong personal injury claim.
Negotiating with the insurance company.
Even if your insurance has lapsed, you may still be entitled to damages. Reach out to a car accident lawyer for help today. Most lawyers don't charge a fee unless they win you money. You can get started risk-free today.
Speak with a Car Accident Lawyer for Free Today
To get a FREE, no-risk consultation, connect with us today. Our car accident lawyers are here to support you. We'll answer your questions and discuss your case details.
Communication is what sets us apart from other law firms. We'll keep you informed every step of the way. To get started for FREE today, call (469) 998-4069, or contact us online.
Frequently Asked Questions