What Do I Need To Document After My Car Accident?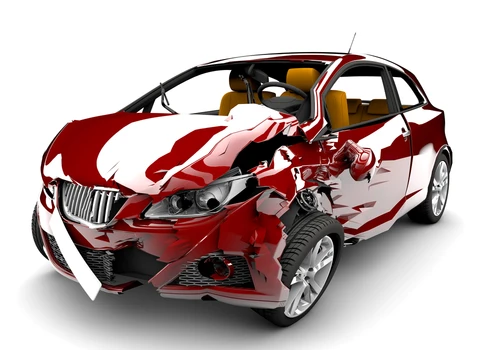 Car accidents are frustrating, and they can be devastating if you are injured. Though the law provides a way for injured people to pursue compensation from an at-fault driver, the pursuit of such remediation requires significant evidence. Laypeople may be unfamiliar with the process of a personal injury claim or car accident claim, so anyone involved in a wreck should seek out the services of a skilled car accident attorney for assistance.
At our firm, a Dallas car accident law firm, , we have experience handling all types of car accident and personal injury claims. Our attorneys are adept at collecting and preserving evidence and can walk you through the process of getting the compensation you need. This article is centered around the items you need to document after your car accident in order to stand the best possible chance at recuperating the full value of your claim.
Steps to Take Immediately After My Crash
The very first thing that you should do after being involved in a car accident is get to safety. Remove your car from the roadway, if possible, and ensure that everyone else is safe and secure. This includes calling an ambulance for emergency medical care, if necessary. Once these actions are concluded, you can start documenting evidence to support your claim.
Documenting the Accident Scene
Often, pictures of the accident scene and associated damage can give juries or judges a clearer idea of the wreck. Most people have cameras on their cell phones nowadays, so it is best to snap pictures of the cars, debris, skid marks, and any other aspects related to the crash. Also, notify the police and get a copy of their crash report. In their report, police often sketch a basic picture of the accident, which may be useful later.
Documenting Sources of Information
In addition to documenting the scene of the crash, it is important to highlight possible sources of information that may be useful to your attorney. For example, take a picture or (or note the location of) any nearby traffic cameras or businesses that have surveillance cameras. This may allow car accident attorneys to acquire video footage of that accident that can support your claim.
It is also vital to record the names and contact information of eyewitnesses. Attorneys prefer to get in touch with witnesses to the accident as soon as possible so that memories do not fade over time.
Documenting the Drivers in My Claim
After your accident, you will need to get contact, license numbers, and insurance information from all drivers involved in the accident. Not only is this important for determining from whom to pursue compensation, but it also helps attorneys understand the insurance policies of those drivers. Under Texas Transportation Code §601, known as the Motor Vehicle Safety Responsibility Act, all drivers are required to have the financial ability to pay for possible damages they inflict. This means that they must have liability insurance, and failing to have such a policy can be punished in court.
Steps to Take Soon After My Crash
Not all documentation can be accomplished at the scene of a car accident. Most notably, the items that you should document in the days and weeks following your wreck include all of the effects of your injury and any damage you have sustained. A knowledgeable Dallas car accident lawyer can help you compile a list of your total damages.
Documenting My Economic Damage
Financial harms that are associated with your crash are called economic damages. These include the cost of repairing or replacing your vehicle, wages lost as a result of missing work, lost earning potential due to a loss of function associated with your injury, and the cost of your medical care. It is important to document these damages because Texas Civil Practice and Remedies Code §41.0105 limits your financial recovery to the exact amount you pay or are charged for medical services.
Documenting My Non-economic Damage
To truly gauge the deleterious effects of your car crash, you must factor in the non-economic or non-monetary harms in which your crash resulted. For example, these forms of harm can include issues like physical pain, mental anguish, loss of enjoyment in life, the psychological effect of becoming disfigured, and similar ills. While there is no limit to the amount you may recover for these damages, they can be difficult to prove. You can document them by videotaping your daily life after your injury, obtaining expert witness testimony related to the amounts previously awarded for similar harms, and calling on family members and friends to testify regarding how the accident changed you. our firm, a Dallas car accident law firm, can help you get a handle on these issues and pursue the full value of your claim.
How to Get a FREE Consultation
Having worked with many injured people in the past, our firm, a Dallas car accident law firm, knows that pursuing legal action for compensation can be financially daunting. To ensure that all people can seek justice without having to worry about how much money is in their bank account, we offer a FREE consultation with our car accident attorneys and do not collect a fee unless we win your claim.
Get your FREE consultation today by filling out the form on our contact page, or by calling (469) 998-4069.
Frequently Asked Questions