Plano Moving Van Accident Lawyer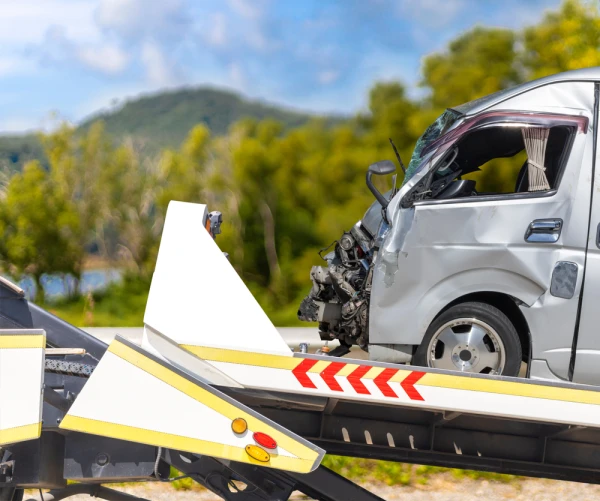 Were you hit by a moving van in Plano, TX? You are not alone in this situation. You can reach out to a moving van accident lawyer in Plano for assistance right now. A lawyer will review your case and gather evidence. Let a lawyer work to show that someone else caused your accident and your injuries.
You can start getting legal help on your side now if you call (469) 998-4069. We're ready to take steps to help you get compensation. Let us help you if you are facing high medical bills and other expenses here in Plano.
Review Information About Moving Vans in the U.S.
Around 35 million Americans move on a yearly basis. According to the United States Census Bureau, many people stay in the same county when they move. However, some people move across long distances.
People use a range of vehicles when they move. Some individuals move their own things using pick-up trucks and other small vehicles. Other families rent a moving van or hire a moving company and these large vehicles can get involved in an accident.
Sometimes, these accidents occur because drivers are not prepared to operate a rented vehicle. A driver may not be familiar with the van's blind spots or it's unusual size. Operating an unfamiliar vehicle can result in a severe accident here in Plano. However, even vans operated by professional movers can be involved in a collision.
Focus on These Steps After a Plano Moving Van Accident
It can be difficult to know exactly what to do after a moving van accident in Plano. There are a number of steps you can take in the immediate aftermath of a collision. Make sure that you:
Report your accident to the police in Plano.
Get pictures of your injuries and vehicle damage.
Get contact information from the van driver and witnesses.
You may also need to get medical care if you were hurt in the accident. In some cases, emergency treatment from paramedics may be necessary, or you could drive yourself to a healthcare facility in some situations.
Getting medical care quickly can help a lawyer show that your injuries were caused by the accident. It can also be a good idea to contact a Plano moving van accident lawyer after your collision. A lawyer will step in to start working on your claim right away. A lawyer can also help you handle insurance agents so you can focus on your recovery. Get started by calling (469) 998-4069 to speak to a member of our team.
Injuries Associated with Plano Moving Van Accidents
Moving vans are often large and can cause significant damage to other vehicles during a collision. You could also sustain injuries in such an accident. There are a number of common injuries caused by moving van collisions that may include:
Brain injuries like concussions.
Neck or back injuries like whiplash.
Broken bones or lacerations.
Internal injuries or burns.
A lawyer will help you get compensation for your medical expenses after a moving van accident. Depending upon your situation, you could also receive damages to cover your:
Wages lost at work during your recovery.
Costs to repair your vehicle.
Pain, suffering, and mental anguish.
Allow us to review the specific facts of your case after a moving van accident. We're ready to go over all of your losses to ensure they are covered appropriately.
Build a Claim with a Lawyer in Plano, Texas
You could receive a settlement from an insurance company after a moving van accident in Plano. A lawyer will handle negotiations with insurance agents for you. Note that insurance representatives may try to get you to accept an initial settlement quickly after a collision. This first offer is often low and may not cover your losses.
Your lawyer will review any settlement offered by insurance agents before you accept. A lawyer could even suggest that you take the moving van driver to court. Filing a lawsuit may be the only way to help you get compensation for your losses in some cases.
Contact a Plano Moving Van Accident Lawyer for Help
Take charge if you were struck by a moving van in Plano. Start working with a law firm to get compensation for your losses. Reach out to a moving van accident lawyer in Plano today to get started. Discuss your unique situation with a free consultation.
You can reach us by calling (469) 998-4069. We also have an online contact form for you to fill out.
Frequently Asked Questions