Plano Commercial Drivers Accident Lawyer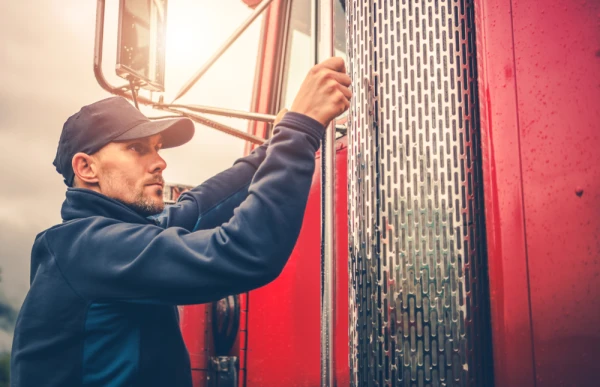 Commercial drivers are in many accidents in the Plano area every year. These drivers often operate large vehicles, such as semi-trucks and 18-wheelers. In an accident, these large vehicles can cause significant amounts of damage. You might want to get compensation to cover your:
Emergency medical expenses
Time in a hospital
Recovery time and rehabilitation
You can reach out to a Plano commercial drivers accident lawyer for help securing damages. Your lawyer can get to work on a claim for you right now. Find out more by calling (469) 998-4069. Members of our team are standing by to help you right now.
Review the Facts about Plano Commercial Vehicle Accidents
The Texas Department of Transportation (TxDOT) keeps track of the total number of commercial vehicle accident around the state. The state breaks these accidents down by county. Plano is located within two counties: Collin and Denton.
According to the DOT, there were over 1,500 commercial vehicle accidents in these counties in 2019. Many of these accidents took place in Plano. You can get help if you or a family member sustained an injury in a Plano commercial vehicle accident.
We're ready to assess the unique aspects of your case. Just reach out to us for help today.
Take These Steps After a Commercial Driver Accident in Plano
You can begin working to get compensation quickly after an accident involving a commercial driver. There are steps you might want to take before you ever leave the scene of your accident. It's generally recommended that you:
Get pictures of your injuries.
Get pictures of the damage to your vehicle.
Contact the police and report the accident.
Speak with the other driver and witnesses to get contact information.
You might need to visit a doctor if you were hurt in the accident. It's a good idea to get medical treatment quickly after your crash. If you wait to seek healthcare services, insurance agents may claim you were not actually hurt in the collision.
Finally, you might want to reach out to a Plano commercial drivers accident lawyer for prompt help. We're standing by to offer you comprehensive legal help. Call us at (469) 998-4069. Let us go over your needs and work to build your claim here in Plano.
Injuries Associated with Commercial Driver Accidents
Commercial vehicles are very large, heavy vehicles. They may cause significant damage if they are part of an accident. You may find that you need to contact an ambulance to get emergency medical care. Don't wait to get help if you have:
Head or brain injuries
Back or neck injuries
Internal injuries
Broken bones, burns, and lacerations are also common results of commercial vehicle accidents. You should get treatment for these injuries as well. Allow a doctor to assess your condition to provide you with the care that you need.
Note that insurance agents might approach you during your recovery. They may try to get you to accept a settlement while you're still in the hospital. These initial settlements are often too small to cover all of your losses. Make sure you let a lawyer review any offer made by insurance agents before you accept it.
Get Compensation After a Plano Commercial Driver Accident
You have several options to secure compensation for your losses after an accident involving a commercial driver in Plano. You can file a claim with the insurance company. A lawyer will then negotiate with insurance agents on your behalf. This could result in a settlement to cover your:
Current and future medical expenses
Wages lost at work during your recovery
Costs to repair or replace your vehicle
Pain, suffering, and mental anguish
Settling your claim allows you to get compensation without going to court. Filing a lawsuit can also allow you to get compensation in some situations. However, this could result in high court fees. It might also take longer to get compensation if you go to court. A lawyer is standing by to help you review all of your options after you are hurt in a commercial driver accident in Plano.
Take Charge with a Plano Commercial Drivers Accident Lawyer
You can get legal help in your corner if you were hurt in a commercial drivers accident in Plano. Just reach out to a member of our team by calling (469) 998-4069. We can also be reached if you complete our online contact form. Take these steps to reach a commercial drivers accident lawyer in Plano for comprehensive help.
You can review your situation with a free consultation. We're ready to listen to you and provide you with the answers to your questions.
Frequently Asked Questions