Mansfield Commercial Drivers Accident Lawyer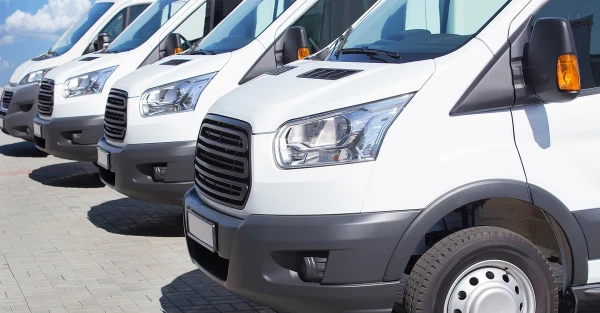 You can reach out to a Mansfield commercial drivers accident lawyer for help if you were hurt in a wreck with a large truck. Members of our team know what it takes to build a claim for drivers in your situation. We'll work to bring you compensation for your medical bills and vehicle repairs.
Getting in contact with us after a truck accident in Mansfield, Texas is easy. Begin working with members of our team by calling (469) 998-4069. We know how to help you settle your claim or file a lawsuit in Texas.
Facts About Commercial Driver Accidents in Texas
Commercial drivers are individuals who operate vehicles as part of their job. Many commercial drivers operate very large trucks. All of the following vehicles are examples of commercial trucks:
Cement mixer trucks
Garbage trucks
Semi-trucks
18-wheelers
Big rigs
These are only a few examples of the commercial vehicles we see on the roads around Mansfield. Any of these vehicles could end up causing a collision in our area. In fact, there were more than 39,000 commercial vehicle accidents in Texas in the year 2019. This information was provided by the Texas Department of Transportation (TxDOT).
Steps to Take After a Mansfield Commercial Drivers Accident
Taking the correct steps after an accident involving a commercial truck driver is very important. We're standing by to provide you with clear guidance in this situation. The experts recommend that you>
Contact emergency workers
Report the accident to the police
Take pictures of the damage to your vehicle and your injuries
Get contact information from the truck driver and eyewitnesses
You should seek immediate medical care for any injuries you sustained in the accident. Emergency workers may provide you with medical care at the scene of the accident. In other situations, you can go to a hospital to get the treatment you want.
Finally, make sure you reach out to a truck accident lawyer here in Mansfield. A lawyer can take charge of all of your legal needs after a collision. Your lawyer can also advise you about the other steps you should take after a collision. Learn more by calling (469) 998-4069.
Possible Causes of Commercial Driver Accidents in Mansfield
Our team knows how to review the causes of a commercial vehicle accident in Mansfield. Establishing the reasons for your accident is very important. You can get compensation if we show that someone else was at-fault for the collision.
These collisions often occur due to:
Driver Error
Truck drivers are expected to operate their vehicles in a safe and reasonable way. This means they are supposed to obey all the rules of the road. They should not drive while fatigued or while under the influence of alcohol or drugs.
Unfortunately, sometimes drivers disobey these regulations. They can end up causing an accident by:
Speeding or tailgating
Changing lanes improperly
Backing up without looking
Passing illegally
We're here to help you pursue damages after any commercial driver collision caused by driver error.
Improper Truck Maintenance
Some trucking companies in Mansfield do not perform proper maintenance on their vehicles. This can result in serious crashes.
Let's say that a commercial truck has a large crack in the windshield. The trucking company does not repair this crack and it spreads, impairing the driver's vision. The driver does not see a vehicle due to the crack and causes an accident. The trucking company can share liability for your injuries in this case.
Defective Equipment
Truck manufacturers sometimes produce trucks that have serious defects. These defects can end up causing collisions. We are ready to assist you if you were hurt in an accident caused by a defective truck part.
Commercial vs. Passenger Driver Accidents in Mansfield
Commercial vehicle accidents in Mansfield are a little different from crashes involving only passenger vehicles. We know that all accidents in Mansfield should be taken seriously. However, we're prepared to offer you the personalized attention you want after a collision with a commercial driver.
We know that these crashes often result in:
More severe injuries
Higher healthcare expenses
Greater damage to your vehicle
Additionally, commercial trucking companies are often supported by high-powered insurance agents. These agents are often used to denying claims from drivers hurt in truck accidents. We are here to stand up to these insurance agents for you.
We also know that crashes involving commercial trucks are more likely to be deadly. You can contact us if you lost a loved one in a commercial driver accident. Our wrongful death lawyers in Mansfield will provide you with compassionate care right now.
Compensation for a Mansfield Commercial Drivers Accident
Our team will step up to help you get compensation if you were hit by a commercial driver operating a truck in Mansfield. We can work to bring you the damages you want to cover your:
Medical bills
Vehicle repairs
Time off at work
Pain and suffering
We'll take charge and handle insurance agents on your behalf. We know how to settle claims for drivers in your position. We'll go over all of your losses and ensure you are treated fairly in the aftermath of a wreck. We also know what it takes to take your claim to court here in Mansfield.
We're ready to discuss the pros and cons of filing a lawsuit in the state of Texas. You should know that you could end up having to pay court fees if you file a lawsuit. It can also take longer to get compensation for your losses if you go to court.
Reach out to us if you have questions about filing a lawsuit.
Speak to a Mansfield Commercial Drivers Accident Lawyer Now
Take control of your future after a commercial driver collision in Mansfield. Get the help you want recovering from a major truck accident by calling (469) 998-4069. We also have an online contact form you can fill out. This can help you get in touch with a commercial drivers accident lawyer in Mansfield.
We'll review all of your legal options if you reach out to us for a free consultation.
Frequently Asked Questions