Mansfield Pedestrian Accident Lawyer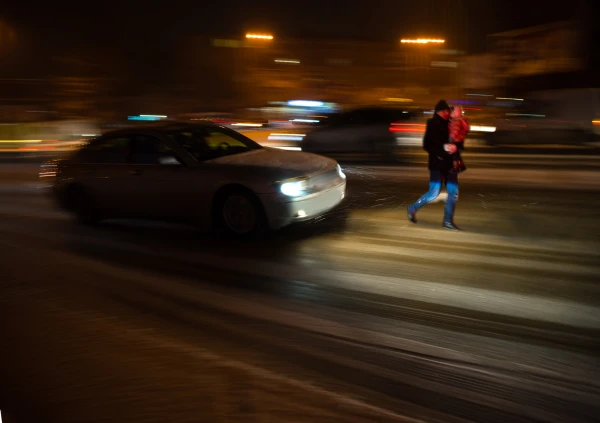 Pedestrians often have to share the road with huge, fast-moving motor vehicles. While walking offers great exercise and saves gas money, it also comes with serious risks to your health and well-being. Pedestrian accidents in Mansfield can be catastrophic and should always be taken seriously.
Getting professional help on your side will increase your chances of getting fair compensation after a pedestrian accident. You will have the best odds of getting damages if you contact a Mansfield pedestrian accident lawyer immediately after an accident.
Pedestrian Accident Causes in Mansfield
Drivers often speed through town without paying attention to where they're going. Any distraction can pose a serious danger to pedestrians and even cyclists. We have seen severe pedestrian accidents caused by drivers who were focused on:
Cellphones
Changing Radio Stations
Eating or Drinking
Many pedestrian accidents occur when drivers fail to yield the right of way in a crosswalk. Children are also at a high risk of experiencing a pedestrian accident. It can be difficult for drivers to see small children, especially if they dart out into the road unexpectedly, or move behind a vehicle as it is reversing.
The National Safety Council (NSC) had identified several areas where pedestrians are at an incredibly high risk of suffering an accident, including:
Mall Parking Lots
Blind Intersections
Areas with High Traffic
Low Sidewalk Areas
You may be at a higher risk for experiencing a pedestrian accident in these areas, but you can be struck by a motor vehicle anywhere. You need to get professional help on your side right away after any kind of pedestrian accident. Waiting to begin a pedestrian accident claim can make it more difficult to get the compensation you need to cover your medical expenses.
Pedestrian Accident Injuries in Mansfield
Pedestrian accidents often leave victims with dire injuries that require emergency medical treatment. You should get the medical care you need and you will likely need to contact a police officer after a collision with a motor vehicle.
Victims of pedestrian accidents often experience:
Broken Bones
Lacerations
Traumatic Head Injuries (TBIs) and Concussions
Internal Injuries
Spine and Neck Injuries
The costs for medical treatment in Mansfield can quickly become overwhelming. A pedestrian accident lawyer can take on insurance companies to help you get the compensation you need to cover expenses for:
Surgeries
Medical Scans
Physical Therapy
Lost Wages During Recovery
And More….
Handling a Pedestrian Accident Case in Mansfield
Getting fair compensation for your injuries can be difficult after a pedestrian accident. Many accident victims have a hard time filing an insurance claim. In fact, insurance companies can make the compensation process intentionally challenging so they do not have to pay you for your injuries.
Our team has experience handling insurance companies. We understand what procedures generally need to be followed after a pedestrian accident. We may even be able to help you if you were injured by an:
Underinsured Driver
Uninsured Driver
Hit and Run Driver
We will focus on determining exactly what happened in your accident by gathering evidence and examining it closely. We can handle negotiations with insurance companies. Many times, we can bring our clients fair settlements without ever facing a courtroom battle.
However, we do not only take on easy cases. We may be able to take your case all the way to court if the insurance company refuses to agree to an acceptable settlement. Let us go over your accident to determine the best way to handle your case.
Our Mansfield Pedestrian Accident Lawyers Are Here for You
We understand how quickly medical bills can add up after a pedestrian accident. You may be unable to return to work after being struck by a car, truck, or motorcycle. A professional Mansfield pedestrian accident lawyer can help you handle insurance companies to get fair compensation for your injuries, pain, suffering, and lost wages.
Our team believes in putting your best interests first. We can go over your options right now with a FREE consultation. We will not accept payment for legal fees unless we secure you a fair settlement or a courtroom win to cover your expenses.
Find out more about how we can help you by calling (469) 998-4069 or completing our online contact form.
Frequently Asked Questions