Mansfield Improper Backing Up Accident Lawyer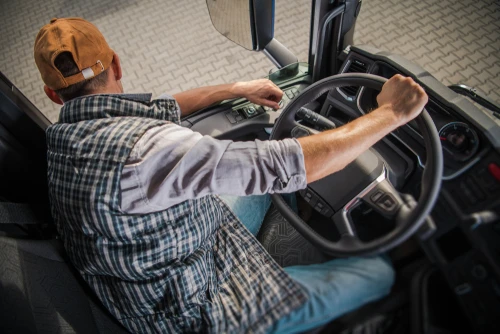 Are you facing expensive losses caused by an improper backing up accident in Mansfield, Texas? You can start getting the compensation you want right away by contacting our team. We are ready to get to work on your case after you call us at (469) 998-4069.
Our Mansfield improper backing up accident lawyers will put your first after a collision. We'll review what caused your accident and focus on your losses. This can allow us to bring you the compensation to cover your medical costs, vehicle repairs, and time off at work.
Information About Backing Up Accidents
Backing up is a difficult process for many drivers. This includes drivers who operate both passenger and commercial vehicles. Many drivers have a hard time backing up because they don't get a lot of practice. According to the Texas Department of Insurance (TDI), most drivers only spend 1% of their time behind the wheel driving in reverse.
Despite this small amount of time driving in reverse, backing up causes around 25% of all yearly collisions around the country. These accidents can occur at low speeds. However, even if drivers are not moving quickly, backing up accidents are frequently very serious.
There are two major kinds of backing up accidents around the country. One kind of accident in a back-over accident.
Back-over accidents occur when a vehicle backs up and strikes something besides another car or truck. For example, if a large truck hits a pedestrian, the state of Texas considers this to be a back-over accident. Many of these accidents are fatal. Our wrongful death accident lawyers in Mansfield are here to help if you lost a loved one in a truck accident.
Other backing up accidents involve two vehicles. These accidents are often very serious. However, they are not as likely to be fatal as a back-over accident.
Backing Up Accidents and Large Trucks in Mansfield
Any vehicle could end up causing a backing up accident in our area. However, large commercial vehicles are often more likely to cause these collisions. This is because large trucks have a blind spot behind their rear bumper. Truck drivers cannot easily see anything in this blind spot.
Truck drivers can limit the odds that they will cause a backing up accident by taking certain precautions. For example, they can:
Work with a spotter
Park in an area that allows them to pull forward
Make sure they use a warning when they back up
Some truck drivers do not show proper levels of consideration when they are backing up. They may back up in a reckless and improper manner.
We are here to help you in this situation. Find out more by calling us at (469) 998-4069. You can work with our Mansfield improper backing up accident lawyers right now.
Parts of an Improper Backing Up Accident Claim
A truck accident lawyer in Mansfield can work to build a claim for you after an improper backing up collision. Members of our team understand that, in order to bring you compensation, they need to show that:
Someone Else Caused the Accident
Establishing liability is very important after an improper backing up collision in Mansfield. We are ready to show that a truck driver acted improperly, causing your accident. Depending upon your exact situation, we could:
Go over your police report
Question witnesses to the accident
Visit the scene of the collision
In some cases, we work with accident reconstruction technicians. This allows us to gather additional information about what caused your accident.
The Accident Caused Your Injuries
You should know that some insurance companies will try to claim that you were not hurt in an improper backing up accident. They may argue that your injuries were caused by a different incident. We can review all of your records to show that the accident was responsible for your injuries. You can help with this process by seeking medical care right away.
Mansfield Improper Backing Up Accidents and Compensation
Many drivers want to get damages after they are hit by a truck driver who backed up improperly. We're here to help you seek compensation to cover all of your losses. This includes the costs for your healthcare needs. You can also get compensation for your:
Time off at work during your recovery
Lost wages if you face a diminished earning potential
Vehicle repairs or replacement
Pain, suffering, and mental anguish
As we mentioned, we'll review all of the losses you faced after an accident. We can keep track of complicated medical paperwork for you. We'll work on a strong claim and then present it to the insurance company on your behalf.
Move Quickly After a Backing Up Accident in Mansfield
Texas does not offer you unlimited time to seek compensation after a truck accident. In fact, most drivers only have two years before the statute of limitations expires. However, some drivers will only get six months to file a claim.
We'll get to work for you quickly after your accident. We can begin the investigation and speak to witnesses before they forget what happened. We'll keep you up to date about the status of your claim, as well. This means you don't have to guess about your legal situation.
In many cases, we advise drivers in your situation to file a claim with a truck driver's insurance company. However, we know that some insurance agents will treat you unfairly after a collision. They can even blame you for the accident. We'll stand up for you in this situation.
If we can't reach a proper settlement for your losses, we can file a lawsuit in court against the trucker who hit you.
Speak to a Mansfield Improper Backing Up Accident Lawyer
You're not on your own if you got hurt by a truck driver who backed up improperly in Mansfield. You can easily get help on your side by calling (469) 998-4069. We also have an online contact form that you can fill out.
Our improper backing up accident lawyers in Mansfield are dedicated to putting your first, starting right now. Let us take care of your legal needs today with a free consultation.
Frequently Asked Questions