Who Is Liable For A Car Accident In A Construction Zone In Dallas?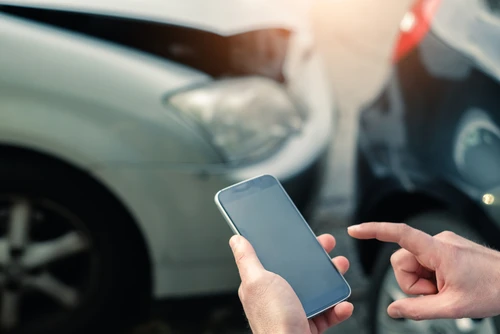 Dallas is a metropolitan area that is constantly growing and evolving. Of course, this means that there are plenty of construction zones around the city, leading to potential road hazards and significant car crashes. For laypeople, car wrecks in construction zones can be complex legal matters with different entities found liable for injuries, including drivers involved in the crash, the construction company, and more.
Understanding liability in construction accident cases can be difficult, so it is best to consult with experienced car accident attorneys. our firm, a Dallas car accident law firm, makes this easy with a FREE initial consultation offer to all potential clients, and we do not collect a fee unless our knowledgeable attorneys win you the compensation you and your family deserve. Get in touch today to start working toward a better life.
How Liability and Fault Work in Texas
A person or entity is liable for injuries caused in an accident if their negligence or intentional actions lead to that accident. In a typical car crash, a driver's speeding or unsafe lane-changing can be deemed negligence that causes them to be liable for the harms of the car wreck. Thus, they are known as the at-fault party. Importantly, Texas uses a system called modified comparative negligence, or proportionate responsibility, to handle personal injury claims in which the injured person shares some of the blame for an accident. There are two major points to understand about this system.
When I Can Sue for Compensation
First, the system allows people to sue for compensation even if they have partial fault for the accident. Known colloquially as the "51% rule," this statute allows for you to sue for compensation as long as you are no more than 50% responsible for the accident.
How My Fault Affects My Compensation
The second important point is that your percentage of fault directly reduces the amount of compensation available to you. For example, your compensation will be reduced by 15% if the jury decides that you were 15% responsible for the accident that caused your damages. This is why finding a skilled lawyer who can preserve evidence of the opposing party's fault and argue effectively in court is so important.
Possible Liable Parties in My Claim
As with most forms of car accidents, there are many different parties who may have some portion of the blame for your car crash in a construction zone. Usually, another driver's negligence is the reason for the crash, but that is not always the case.
Opposing Drivers
Other drivers can be responsible for your accident if their actions contribute to the crash. For example, breaking laws against speeding in a construction zone can make them the at-fault party, as can engaging in distracted driving like texting or reading emails on their phone.
Construction Companies
In construction zones, there are often reduced speed limits and other factors like lane changes that are denoted by signs. While obeying these warning signs and barricades is required for all motorists, it is possible that signs malfunction or are placed in unsafe positions on the roadway. If that is the case, it may be possible to sue the construction company for causing your car crash. Pursuing legal action against any large organization is difficult, since they often have vast resources from which to draw to combat a lawsuit, so it is best to get in touch with skilled Dallas construction zone car accident attorneys.
The Government
Government entities are not immune from liability for personal injury claims, though some conditions apply regarding the procedure and eligibility of a lawsuit against the government. If the construction zone is handled by the government, they may share some of the blame for an accident caused by negligence in that area. State liability is a tricky topic that requires specific knowledge, making assistance from knowledgeable legal counsel absolutely necessary for these cases.
Finding My Attorney
The selection of a Dallas construction zone car accident lawyer is a vital one to the success of your claim. our firm, a Dallas car accident law firm, knows that injured people are often caught up in a whirlwind of stress and activity following a serious crash, including focusing on rehabilitation, missing work, coordinating family schedules, and dealing with financial woes. To make the process of finding the right attorney much easier, we offer a FREE consultation with our skilled attorneys.
We also believe that justice should be available to all injured people regardless of their financial situation. That is why we do not collect a fee if we do not win your claim! Get your consultation with our compassionate attorneys today by filling out the form on our contact page or calling (469) 998-4069.
Frequently Asked Questions