How Is a Wrongful Death Settlement Paid Out?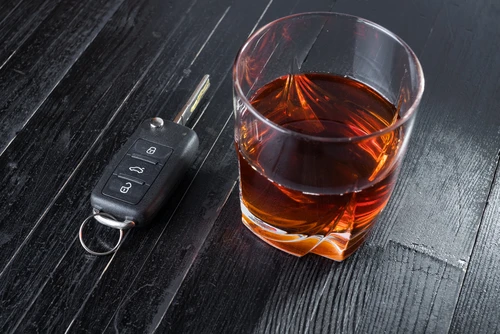 If you lost a loved one due to someone else's actions in Texas, you could be able to file a wrongful death claim. This claim may allow you to secure a settlement for your losses. If you do secure a settlement, you may wonder how a wrongful death settlement is paid out in Dallas.
With this article, review the ways a wrongful death settlement may be paid out after an accident in Dallas. Consider how settlements may be handled if they involve minors or adults with adversarial relationships.
Insurance Companies Generally Pay Out Wrongful Death Settlements
A wrongful death settlement would come from the insurance company representing the individual responsible for the death of your loved one. Settlements do not come directly from the party who was at-fault for your family's loss.
This means that you will not receive a check for payment from an individual person. Instead, their insurance company provides you with the settlement amount that was agreed upon after a period of negotiations.
You may work with a lawyer during the negotiation process in Dallas. A lawyer may be able to handle talks with insurance agents to ensure that all of your losses are handled appropriately by the settlement. Note that, generally, once you agree to a settlement you may not seek additional funds.
Wrongful Death Settlements Involving Minor Children
Paying out a wrongful death settlement may be more complicated if some of the beneficiaries are minors. The state of Texas allows you to seek compensation from a wrongful death claim if you lost your:
According to these regulations, many claimants in wrongful death cases are minors. Even if the case is settled outside of court, the court will assign a "guardian ad litem" if minors are involved as beneficiaries. The ad litem reviews the settlement, to make sure that the minor child's interests are fairly addressed.
In many cases, minor beneficiaries receive a larger portion of a wrongful death award than adults. This is because minor children likely face more hardships than adults if they lose a parent who would otherwise be providing for them. Therefore, the court may play a role in paying out wrongful death benefits, even if the claim is settled outside of court.
Wrongful Death Claims with Multiple Adult Beneficiaries
Paying out a wrongful death claim with multiple adult beneficiaries may be complicated. In some cases, all beneficiaries are willing to work together and divide the compensation from their settlement. In this situation, the process may be completed smoothly.
However, in other situations, claimants may disagree with one another regarding who should receive what portion of the wrongful death settlement. In this situation, beneficiaries may work with multiple wrongful death lawyers, who help negotiate the division of the settlement among all parties.
Handling a payout for an adversarial settlement may take longer; however, the base amount awarded in the wrongful death settlement may remain at the same level. It is merely a matter of deciding how it will be split up among multiple parties.
Types of Benefits for a Wrongful Death Settlement
You may be wondering what kinds of benefits you could receive through a wrongful death settlement in Dallas. In general, Texas Statutes section 71.001 holds that you could receive compensation to cover your lost inheritance, lost companionship, lost guidance, and more.
The state of Texas also permits you to claim survival benefits in some cases. Survival benefits may allow you to get compensation for burial or funeral costs in Dallas. You may also receive compensation for any medical treatment your family member required, as well as your family member's pain and suffering.
In some cases, you could be awarded punitive damages. Punitive damages are designed to punish the individual responsible for your loved one's death. However, you should be aware that punitive damages are generally taxable, even if they are awarded by an insurance company. The other compensation you receive through a wrongful death settlement may not be taxed.
Speak to a Lawyer About a Wrongful Death Settlement in Texas
How is a wrongful death settlement paid out? It may depend upon the kinds of beneficiaries who are associated with the claim. You may learn more about a wrongful death claim by contacting a Dallas car accident lawyer right now. Find out how your claim could be handled by reaching out to us to get legal consultation.
You may complete our online contact form or call (469) 998-4069 to learn more.
Frequently Asked Questions