What Happens if You Wreck without Insurance?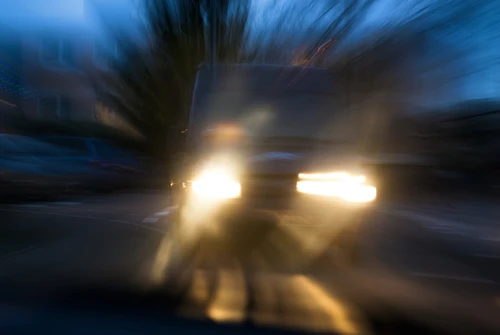 If you get into a car accident and don't have insurance, don't panic. While an uninsured accident is more complicated, and you might face steep penalties, you can take action to protect yourself. Below, we'll go over what happens if you are in a wreck without insurance coverage.
If another driver caused your accident, you might be entitled to compensation for your damages. Even if you or the other driver does not have insurance, talking to a lawyer can ensure you know your options. Call us at (469) 998-4069 or contact us online today to get a FREE, no-risk consultation with an experienced car accident lawyer.
What if the Other Driver Caused the Accident While I Was Uninsured?
If the other driver hits you, they are typically liable for the damages. The driver's degree of responsibility will depend on your state's liability laws, so discuss them with an attorney if you're unsure. However, not having insurance can impact your compensation options.
No Pay, No Play
If you live in a "no pay, no play" state, being uninsured will prevent you from recovering non-economic or general damages like mental anguish or physical pain and suffering. You might also have to pay a large deductible before you can recover property damages. States that adhere to this law include:
Alaska
California
Indiana
Iowa
Kansas
Louisiana
Michigan
Missouri
North Dakota
New Jersey
Oklahoma
Oregon
You might also face the following penalties for driving without insurance (even if there was no accident):
License suspension
License revocation
Fines
Jail time
Partial Responsibility
If the other driver caused the accident, you can probably still file a claim with their insurance company for damages. However, the other driver and their insurance company will use your uninsured state against you. They might say you were at least partially negligent for not carrying insurance, which might impact your compensation.
In Texas and many other states, you can recover compensation unless you were over 50% at fault for the accident (Texas Civil Practice and Remedies Code Section 33.001). Partial fault laws might help you recover damages even if you were uninsured or partly to blame for the accident.
Talk to an Experienced Car Accident Lawyer
If you did not cause the accident, reach out to a car accident lawyer to discuss the details. Even if you did not have insurance, it's important to know your legal options.
Your lawyer can help you build a case, gather evidence to show the other driver's fault, and protect you from getting blamed for any part of the accident that was not your fault. To get a FREE consultation with an experienced attorney, call (469) 998-4069 or fill out one of our online forms today.
What if I Caused the Wreck without Insurance?
In most states, your insurance company pays for the damages in an accident you cause. But if you have no auto insurance and you cause an accident, there will be no coverage to pay the other driver's damages.
Here are the consequences of causing a wreck without insurance.
Steep Fines
Almost all states require the minimum insurance coverage for all drivers. Even in Alaska and New Hampshire, which don't require auto insurance, you must be able to pay for the other driver's costs if you caused the accident.
If the police catch you without auto insurance, you can face hefty fines. In Texas, first-time offenders without insurance will have to pay at least $175 (Texas Transportation Code Section 601.191). In other states, the fines are much higher.
Depending on the state, not having insurance can mean penalties like:
More fines
Driver's license suspension
Registration suspension
Vehicle impoundment
Jail time
A lawyer can let you know the penalties based on the state where your accident occurred.
Higher Insurance Rates
After getting into a wreck without insurance coverage, you will likely face higher insurance rates if you try to purchase insurance. Your rates might be higher than insured drivers who have caused an accident.
Potential Lawsuit
If you caused your accident and do not have insurance, the other driver probably has a right to sue you for their damages. You would be responsible for paying their costs and legal fees out-of-pocket. If you don't have the assets to pay for the damages, the other driver might be allowed to recover the costs through wage garnishment.
If you live in a no-fault state, the other driver's insurance company will pay for their costs no matter who caused the accident. You would not be responsible for their damages, but you may still face penalties for driving without insurance.
If the Other Driver Was Uninsured and Caused the Wreck
If an uninsured driver caused your accident, you might have trouble getting compensation for your damages. However, you do have options:
You can file a claim with your own insurance company if you have uninsured/underinsured motorist (UM/UIM) coverage. This coverage should pay for your costs if the other driver is uninsured or underinsured.
You can sue the other driver for your damages. The driver would be responsible for paying your costs out-of-pocket, which means there might not be much available.
It's best to speak with an uninsured motorist accident lawyer if an uninsured driver caused your accident. Your lawyer can help protect your rights and ensure you know your options.
Steps to Take After an Uninsured Car Accident
After any car accident, report the crash and do what you can to document the scene:
Call 911 to report the accident.
Exchange names, contact information, and any insurance information (if applicable) with the other driver.
Take pictures of the accident scene to help show how it looked.
Get the names and contact information for any witnesses.
Get medical treatment immediately for any severe or life-threatening injuries. See a doctor as soon as possible, even if your injuries are minor.
Call a car accident lawyer as quickly as possible.
It's tempting to avoid reporting the accident if you do not have insurance. However, if you leave the scene, you could be charged with a hit and run, which is incredibly dangerous. It's best to document what you can and contact a lawyer for help.
Talk to an Uninsured Accident Lawyer During a Free Consultation Today
If you were injured in an accident without insurance, we can connect you with the best attorney for your legal needs. Don't suffer through the accident aftermath alone. Contact us for a FREE consultation.
To get started for FREE today, call us at (469) 998-4069 or contact us online.
Frequently Asked Questions